2016 Rising Stars
KATELYN COZZI, Mattel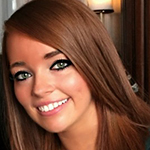 Katelyn Cozzi has been a Global Brand Marketing Manager at Mattel since August 2015, and prior to that served as Associate Brand Marketing Manager from January 2013 to August 2015. In her current role, Katelyn is responsible for leading global portfolio and brand strategy for toys based on Nickelodeon preschool series, including product line development, market launch strategy, and targeted consumer marketing.
Her accomplishments at Mattel to date include the development of multiyear strategic direction and global consumer launch of three new preschool toy lines based on hit Nickelodeon series Blaze and the Monster Machines, Shimmer and Shine, and Dora and Friends, as well as support of toy lines based on Dora the Explorer and Bubble Guppies. Prior to joining Mattel, Katelyn served as Global New Business Manager, Licensing for Toys "R" Us, a role which included major contributions to the growth of the company's portfolio of internally developed brands through new business models, IP licensing through partnerships with leading toy inventors, and direct-to-retail toy licensing partnerships on many notable brands.
STEPHANIE MARLIS, Creative Licensing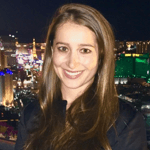 Stephanie began her career in licensing as Creative Licensing's Licensing Coordinator in 2010. During that time, she structured new domestic and international apparel, game and figurine partnerships for CLC's large catalogue of classic films. From there, Stephanie moved over to Creative Artists Agency where she managed brand portfolios from the private equity side. Following CAA, Stephanie sourced brand partners for the production company Electus, as its Manager of Digital Development. Stephanie returned to Creative Licensing in 2014 as Director of Digital Media and Acquisitions, where she oversees strategic partnerships, art direction, press, approvals, CLC's digital presence, and acquisitions of new films for representation.