2017 Rising Stars
SCOTT HALPERN, WWE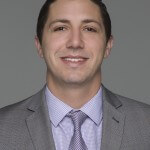 Scott Halpern got his start in the licensing industry working with MMA Elite clothing. Shortly after, his career was launched at WWE where he has been for the past 5 years. Scott has been involved in all aspects of WWE's consumer product business; account management, sales, international and product development.
As the Sr. Licensing Manager, Scott is responsible for the management of over 50 licensees across various categories. In addition, Scott is the sales lead and has successfully negotiated new partnerships for pet products, confections, commercial gaming, cosmetics, ride-ons, kid's vitamins and many others. In 2015, Scott successfully developed and executed an all-encompassing licensing strategy around the hit reality series "Total Divas."
Scott's continued drive and ability to think outside the box has greatly impacted WWE's licensing business and has allowed the brand to continue to grow its retail footprint. Scott graduated from Rensselaer Polytechnic Institute in 2011 where he was also a member of their division 1 hockey program.
YUKI JINZA, Laura Ashley Japan Co.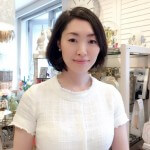 In charge of Licensing / Laura Ashley Japan Co., Ltd It's been 6 years my career in licensing prior to that served as shop manager and human resource department at Laura Ashley Japan. Experience of shop managing was very valuable to learn the Laura Ashley brand itself. Laura Ashley is a quintessentially British lifestyle brand founded on a rich design heritage and on the traditional values of quality and originality.
Laura Ashley encompasses a broad lifestyle concept, from fashion to home decorating, furniture and accessories. Laura Ashley Japan co., ltd operates "Laura Ashley" brand business in Japan, Hong Kong and Taiwan as a territory. I worked very closely with Laura Ashley head office in U.K. licensing team, drafting contract, design work especially to match Asian market.
I carefully manage to develop the licensing product to express the brand to match our business territory. Licensing business stands very important to Laura Ashley Japan co., ltd now and licensing deals remarkable growth keep up to 130% versus previous years. Also create new licensing category such as weddings dress, Medical uniform get new customers to the brand. I have National qualification of intellectual property of Japan.
CURTIS MATTHEWS, Striker Entertainment
Originally from Toronto Ontario, Curtis started his career in youth entertainment working for DHX Media and YTV at Corus Entertainment.
In 2013 he joined Striker Entertainment and has been involved with some of the biggest entertainment licensed properties ranging from Divergent, The Hunger Games Franchise, TED 2 and Candy Crush. Most recently, he has been at the forefront of product development on the global phenomenon Five Night's at Freddy's by Scott Cawthon.
When not giving creative direction, you can find Curtis exploring retail shelves looking for trends and unique products.
RYAN MCDONALD, NFL Players Association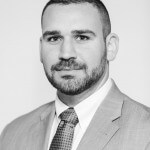 Ryan McDonald manages licensing and business development efforts at the NFL Players Association, playing a pivotal role in leading the industry's #37 ranked licensor to three consecutive years of record-setting licensing revenue.
In addition to supporting the NFLPA's anchor licensing partnership with EA SPORTS, he leads new business development initiatives, including prospecting, evaluating, cultivating and negotiating deals with prospective licensees and strategic partners.
McDonald also acts as a liaison to the NFLPA's international licensing agency, Brandgenuity, leading strategy for the NFLPA's overseas expansion. Most recently, McDonald has taken on a key role in managing the NFLPA's recently launched athlete-driven accelerator, the OneTeam Collective.
In addition to his role at the NFLPA, McDonald is an active member of LIMA, attending networking events, conferences and online seminars. McDonald is a graduate of the University of Massachusetts at Amherst and has recently earned his MBA from the University of Maryland at College Park.
LAUREN MONTEMARO, Beanstalk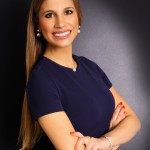 Lauren Montemaro began her career at Beanstalk in 2012 as a Brand Management Coordinator. Since then, Lauren has demonstrated a commitment to and passion for licensing, developing and enhancing her own brand equity within the industry each step of the way. Lauren has advanced from a Coordinator to Associate Director by managing teams and leading accounts such as Airheads and Honda.
As a result of her leadership and direct efforts, Perfetti van Melle (Airheads' brand owner) awarded Beanstalk its "Best Agency for 2015." Over the past two years, Lauren has managed and worked on ten of the agency's major clients including, HGTV HOME, Guinness, Baileys, Captain Morgan, Johnnie Walker, Airheads, Mentos, Kelly Ripa Home, and Microsoft, driving growth for Beanstalk's clients' programs and revenue for the agency.
Demonstrating her prolific licensing sales skills, Lauren secured nearly 60% of all new licensing agreements within her team in 2015. In 2016, she secured 10 new agreements for multiple clients, driving millions of dollars in incremental minimum guarantees. Lauren has also leveraged her strong strategic thinking skills to several of Beanstalk's recent consulting projects under its Blueprint consulting division. Lauren Montemaro is from Long Island, NY and holds a MBA in Marketing and Accounting from Quinnipiac University.
Outside of her day job, she is also a certified yoga teacher and enjoys cooking, dancing, experiencing new places – and laughing. It is important to Lauren to inspire others as she continues to build her career and to bring positivity and enjoyment to all that she encounters.
WILL OCHOA, Turner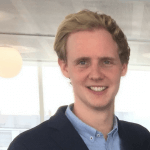 Will has been managing the Hardlines + FMCG Business at Turner since February 2017 where he is part of the Cartoon Network team launching the Powerpuff Girls and Ben 10 in the UK.
Will's role combines managing the relationship with Master Toy partners and supporting them as they prepare to launch at retail, as well as ensuring they are supported with market leading partners in the other categories under his remit.
Before Turner, Will was at CPLG as their European Business Developemt Executive where he helped build the phenomenal licensing programme on the Despicable Me franchise. Will's role was to help develop and implement the Pan European Strategies of the CPLG portfolio, identify and exploit gaps in the European markets and he acted as a central point person between the 8 CPLG European offices and their clients. As the brand manager for the Universal account will supported the CPLG team in securing over 460 deals across EMEA.
CLAIRE PIERCE, Meredith Coporation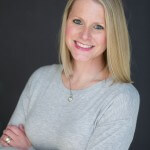 Claire Pierce is the Sales Director for Brand Licensing at Meredith Corporation, the nation's leading media and marketing company reaching more than 100 million unduplicated U.S. women a month. For the past four years, Claire has created and executed a strategic sales plan to extend the nationally trusted and recognized media brands within the Meredith portfolio through licensing initiatives.
Claire is an expert at creating industry connections across manufacturing and retail channels. Her recent business accomplishments include licensing partnerships between EatingWell® and Bellisio Foods for better-for-you frozen entrees, and SHAPE® and FGX International for women's athleisure sunglasses.
Claire has been in the sales industry for more than ten years and brings a wealth of experience to current and potential customers. Claire graduated from Butler University with a degree in marketing. She is an active member in LIMA and in the Society of Product Licensors Committed to Excellence (SPLiCE). Outside of work, Claire enjoys spending time with her family, traveling, and playing golf.
BECKY QUINN, Sesame Workshop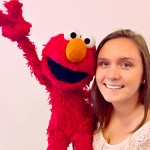 Becky Quinn has been at Sesame Workshop for 5 years, starting in 2012 as a Department Assistant in the Global Licensing department. Since then, she has been involved with the product development and management of a variety of categories, ranging from stationery and party goods to apparel and accessories to packaged goods.
In her current role as Manager, North America Licensing, she oversees notable partnerships with Hain Celestial Earth's Best and Apple & Eve in the Food/Beverage categories as well as the Accessories, Home and Infant/Juvenile businesses and supports the Health & Beauty business.
Her own fandom of Sesame Street's muppet legacy encourages her to explore unique opportunities, including deals with out-of-the-box brands like Tattly temporary tattoos and Kinsa smart thermometers. Outside of the licensing world, Becky is obsessed with all things pop culture and is always open to a new addictive podcast or binge-worthy TV series recommendation. She also loves to play on Sesame's sports teams (Go Duckies and Sluggers!) and dabbles in improv comedy.
NAOMI ROSENZWEIG, Berkshire Fashions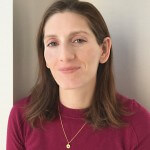 Naomi is currently the Licensing Manager at Berkshire Fashions, Inc. working directly with Disney and Marvel. She is responsible for product development, licensor communications and showroom merchandising.
Over the past year, Naomi has delved into the world of headwear, hosiery and cold weather products while assisting the Director of Licensing and providing help and support to the Licensing Coordinators. Prior to her current position, Naomi was the Licensing Coordinator at Fantasia Accessories where she managed product development for all licensed products in the children's jewelry, hair accessories and rainwear categories. Her daily communications with Licensors included Disney, Nickelodeon, Sanrio and Warner Bros.
Before joining the licensed accessories industry, Naomi was in the education field, working with Special Needs students. A Cum Laude graduate from SUNY Buffalo with a B.A. in Psychology, she earned her Masters Degree in Childhood Education. In her free time, she enjoys cooking, photography and helping at a community garden in her neighborhood.
NANCY SANIEOFF, Brand Central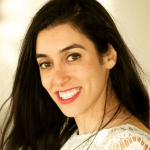 During her 5 years at Brand Central, Nancy Sanieoff has developed expertise in brand extension, license acquisitions, new business, marketing and consulting. In her current role as Licensing Director, Nancy builds Food and Beverage licensing programs for clients including Tapatio hot sauce and Snyder's-Lance.
Nancy also consults Johnson & Johnson on license acquisitions in the Health and Beauty product category. Nancy values strong, client-centered relationships. Her accomplishments at Brand Central include developing and managing a License Acquisitions division for the company by building a robust portfolio of manufacturing clients across all product categories.
She has a proven track record in identifying and securing licenses with top brand owners across all market segments including corporate brands, entertainment, fashion, lifestyle and food. Nancy received her B.S. in Business Administration with a Marketing concentration from Boston University's School of Management in 2010.
ANDI SCHER, Richmond Management Group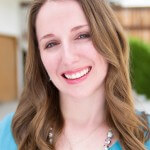 Andi Scher is the Senior Licensing & Marketing Manager at Richmond Management Group (RMG). Over the past four years, Andi has been instrumental in all stages of licensing both inbound and outbound including licensing acquisitions, contract negotiations, concept development, brand strategy, product approvals, creative and art direction, and marketing strategy including content development, graphic design, copywriting, and digital marketing.
At RMG, Andi has worked closely with leading consumer products manufacturers to identify and secure top brands and entertainment properties across multiples categories including toys, home decor, costumes, apparel, casino gaming, and puzzles. With a background in Anthropology, Andi possesses a unique lens and cultural framework for creating a strong brand vision and strategy that reflects cultural themes and values ultimately leading to innovative products that tell stories and enhance brand equity.
A Maryland native, Andi moved to Los Angeles in 2011 to pursue her dream of music. Her natural creative abilities and enthusiasm for people and performance led her seamlessly into her licensing career in which she has built phenomenal industry relationships and helped execute a plethora of successful retail programs.
NICOLE SILBERSTEIN, License Global magazine & Conference Director, NYC Licensing Summit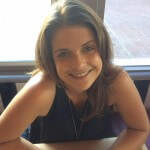 Nicole is digital media specialist with 15 years of journalism experience, the last five of which has been spent covering the brand licensing industry. She currently serves a Executive Editor at License Global magazine and Conference Director of the annual NYC Licensing Summit, both a part of UBM.
Nicole has been instrumental in supporting the licensing sector through her work at License Global including production of the License Today daily e-newsletter, creation of the LicenseTV video service and is also a regular contributor to the print magazine.
She also helped to launch the new annual event, the NYC Licensing Summit, an executive-level conference and networking event held every spring in New York City. Prior to joining UBM and License Global, Nicole spent several years as a special correspondent for a variety of news outlets in Paris, France. Before that she was the manager of internal communications at the trade show and publishing company Reed Elsevier.
Nicole received her Bachelor's degree in technical journalism from Colorado State University and also holds advanced certifications in media and French language from New York University, University of California–Los Angeles and La Sorbonne.
SAMANTHA YANG, Shanghai Skynet Brand Management Corp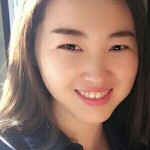 Ms.Yang entered licensing industry 3 years ago, before that she was working in trading industry. As licensing business began to thrive in China, in 2014, Yang took a challenge and joined Shanghai Skynet Brand Management Corp., Ltd as a LBE licensing manager.
Due to good performance, she was transferred to marketing department to manage brands after six months. In 2015, she started the social marketing for Skynet's self-owned properties on weibo (Chinese facebook), till the end of 2015, the followers of the brand was over 1 million. In 2016, Yang focused on doing crossovers to empower the brand, cooperating with other famous brands, movies, etc.
Skynet cooperated with 4 movie and released co-products, including The Graver Robbers' Chronicles whose ticket office was over 1 billion RMB. Besides drama, DIDI (the No.1 taxi booking APP in China), QQ (the No.1 instant messager in China), LY.COM(top travel booking app in China) and other big brands also cooperated with Skynet and released co-products. Skynet property's brands gained much more reputation and won a national IP award Jade Monkey Award in 2016.