2019 Rising Stars
BARBARA ADU, Product Manager, PEZ Candy, Inc.
Based in New York, New York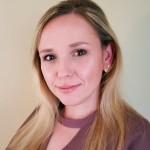 Barbara Adu started her career at PEZ Candy, Inc. as a designer and was later promoted to Product Marketing Manager three years ago, responsible for product development and building licensor partnerships on notable and diverse brands such as Jurassic World, Minions, Justice League, PAW Patrol, Hello Kitty, Transformers, My Little Pony, Crayola and Pokémon. Barbara has launched over a dozen licensed programs at key retailers and approaches product development with a creative stance and focus on design innovation. Noteworthy projects include licensed PEZ Connectibles, featuring interchangeable parts that snap onto a dispenser, and Smurfs and Jurassic World Click & Play gift tins, the first sets to include a game. Both products were finalists for the National Confectioners Association's Most Innovative Product Award in the Licensed/Novelty category. In 2019, she is leading the launch of PEZ's first-ever blind "mystery" pack offering.
Barbara has also made an enormous impact managing PEZ's seasonal business, as well as launching new seasonal candy flavors and an overall brand redesign.
Barbara graduated with honors from Pratt Institute and holds a bachelor's degree in Industrial Design.
SOPHIE BOOTH, Business Development Manager, Brandgenuity Europe
Based in London, England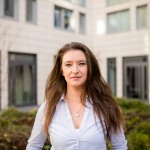 As Brandgenuity Europe's business development manager, Sophie Booth is responsible for prospecting, execution and onboarding of new partners across the agency's full portfolio of brands. Brandgenuity Europe was established in 2015 and offers full-service licensing solutions with hands-on partner involvement for each client. Clients include a mix of corporate trademark and entertainment brands, including BMW, the NFL Players Association, Anheuser- Busch Inbev, Viacom, and many more.
Prior to joining Brandgenuity, Sophie spent four years on the consumer products team at the NFL working across varying division of the business. Based in London, her role included running the NFL London Game's multi-million dollar event retail program and general licensee management of the league's biggest global partners including Fanatics, Nike, New Era, EA Sports and Wilson.
Sophie graduated from Sussex University with a 2.1 in Geography.
NEMO BUSSU, Licensing Manager, KIDdesigns, Inc.
Based in New York, New York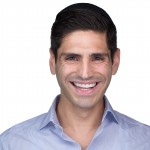 After spending the first stage of his career as assistant buyer at B&H, Nemo Bussu moved on to making deals in the New York real estate world. When the market began slowing in 2017, he joined KIDdesigns, a best-in-class company known for cutting-edge youth electronics and electronic toys, and attended his first Licensing Expo in Las Vegas that year.
He immediately knew that he had found his true calling. Licensing provides him the opportunity to use his analytical, social, deal-making and market research skills in ways he never imagined. He has a lot of fun doing it too. He is honored to be part of this amazing industry and looks forward to continuing his growth and, most importantly, giving back.
Nemo is married to an incredible woman and Dad to 3 beautiful boys!
HÉLÈNE EL AROUNI, Sr. Consumer Products Manager, TF1 Entertainment/Licenses
Based in Paris, France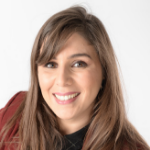 Hélène El Arouni discovered her "addiction" to licensing a few years ago. As for chocolate, she thought she could stop whenever she wanted, but that will clearly be a lifelong addiction as well.
As Senior Consumer Products Manager at TF1 Licences, Hélène has a 360-degree vision of the licensing business thanks to her proven track record in various marketing and sales arenas: as marketing analyst at the leading media sales house in Europe (TF1 Advertising), as Marketing Manager in a start-up and as Category Manager in licensing.
At TF1 Licences, named 2018 best agent by LIMA France, she is developing key licensing sectors like toys and games, beauty and personal care and publishing based on a portfolio of powerful brands that includes Miraculous, Barbapapa, Smurfs, All Blacks, The Voice, and more.
Based on her strategic approach and her business-oriented mindset, she has initiated and led the new Barbapapa toy and games strategy. Moreover, she opened the brand to new markets outside of Europe, in particular Asia.
Very creative, Hélène has also worked on inspiring new digital projects with start-ups and TF1's innovation department. Driven by her 360-degree approach, she leads innovative cross-cutting projects and creates new business, works with the various departments of TF1 Group to find new approaches and integrates new major partners.
She received a LIMA France Award for the best consumer product of 2018 for a partnership she developed between the start-up Wakatoon and the license Miraculous.
PABLO FRANCO, Sr. Manager, Operations & Licensing, International Management Group
Based in Berlin, Germany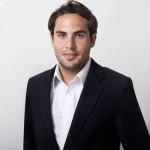 Pablo Franco is a Senior License Operation Manager at IMG Licensing. He manages the global Volkswagen licensing program (180+ licensees) on the operational side. He has a proven track record of success across the automotive brand licensing industry.
Earlier in his career he has worked with some of the world's most famous and iconic car brands such as Volkswagen, BMW, MINI, Rolls Royce, Fiat, Alfa, Maserati, Jeep, Ram, Jaguar and Land Rover. More recently, he has contributed to the growth of the Volkswagen licensing business and has been instrumental in developing a new VW strategy, conducting a detailed GAP analysis which helped to detect areas to grow by category and territory.
Coming from Nuremberg, the hometown of toys, Pablo became familiar with the toy and license business very early, working at trade shows adjacent to his studies. His first steps after that in the industry have been in 2010 as an intern in the BMW Merchandising & Lifestyle department. At that time, it was the first year BMW Group started to work with agencies on their license program.
In 2013 he joined, the Global Trademark Group (GTL), an agency specialized in automotive toy licensing. Since then he has worked in various functions within the licensing business. Almost three years ago, he joined IMG in their Berlin office. Together with his colleague, Alexander Boeing, Pablo helped to move the Volkswagen license program back on the path of growth. Some recent examples of this can be seen with the VW style guides "Peace & Love" and #VanLife.
Last year, Pablo represented Volkswagen in an exhibition space during the LIMA Germany Summit in Cologne, presenting the award-winning Volkswagen style guide to attract new potential clients.
In his free time, Pablo has a passion for traveling the world, discovering new restaurants, and meeting new people.
SOPHIA HUNTER, Director, Branded Integrations, pocket.watch
Based in Los Angeles, California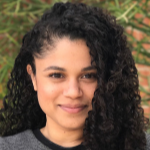 As Director of Branded Integrations, Sophia Hunter oversees the creative execution of pocket.watch's branded and licensing content partnerships. She specializes in organically launching and promoting products for some of the biggest brands in the kids' space, as well as pocket.watch's own brands.
Sophia led the creative content and programming strategy to support the launch of Ryan's World, the lifestyle brand for the most-viewed creator on YouTube, Ryan Toys Review at Walmart, Target, Best Buy, Amazon and other major retailers. Since August 2018 when the campaign began, Ryan's World promotional videos have amassed over 150MM organic views on YouTube.
Sophia also helped to plan and run the Ryan's World product launch event in Bentonville, Arkansas, the home of Walmart. Over 3,000 fans attended the event to meet Ryan and buy Ryan's World products.
Previously, Sophia worked at Maker Studios (The Walt Disney Company), managing the Talent Team's Branded Entertainment group, executing high-profile campaigns with leading brands including Nintendo, Target and Hasbro. She also worked closely with some of the top creators in the kids and family space, providing innovative content strategies and optimization programs across their digital platforms.
After attending Boston University for two years, Sophia continued her education abroad in London, cutting her teeth interning at PR and product placement agencies. She now lives in Hollywood, CA and in her free time loves working out and going on weekend excursions around Southern California.
MIREILLE MARAGAKIS, Manager, Contacts Advisory, KPMG LLP
Based in Los Angeles, California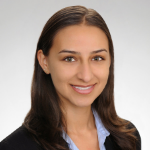 Mireille Maragakis is a Manager in the Contracts Advisory group at KPMG LLP. She leads and supports her teams in conducting royalty, distributor, and licensing contract compliance reviews for her clients. Mireille's experience in this field spans over a variety of industries, from consumer products to apparel and luxury goods, film, and media entertainment.
Mireille started as an experienced associate with KPMG in 2013 and has worked up to a management role, gaining vast and valuable experience in the royalties and licensing contracts space and working in over 23 countries along the way. Mireille supports her clients with their global royalty audit programs and identifies process improvements, financial recoveries, and 3rd party relationship opportunities.
Mireille holds a Master's in Business Administration degree from Loyola Marymount University.
KALLE TÖRMÄ, Founder & CEO, Flowhaven
Based in Helsinki, Finland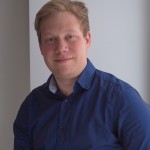 Kalle Törmä is the chief executive officer and founder of Flowhaven and a leader in the effort to expand the licensing industry in the Nordics. Kalle began working in licensing as a trainee at Rovio Entertainment at the age of 22. He quickly grew within the company and was instrumental in licensing sales, brand management and improving the overall operations and systems of the licensing business.
In 2016, Kalle founded Flowhaven, a software company specializing in end-to-end solutions for licensing professionals. At Flowhaven, Kalle has worked to create software, events and other solutions for the brand licensing communities in Northern Europe and around the globe. He has also helped to support and modernize the industry through Flowhaven, which helps brands optimize their brand equities and streamline their workflows to scale their business globally. The company has built an impressive client roster – which includes Rovio, Bonnier, Finlayson and Timbuktu Labs, among others – and has grown its team to 20+ employees with offices in Helsinki and Los Angeles.
In his free time, Kalle enjoys the great outdoors and attending events related to the licensing industry.