2020 Rising Stars

KRYSTYNA BRAXTON, Apparel Licensing Manager, NFL Players, Inc.
Based in Washington D.C.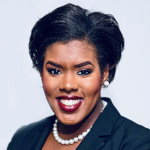 In her role at NFL Players Inc., Krystyna Braxton manages all relationships and business objectives for more than 20 apparel licensees of the NFL Players Association's for-profit licensing and marketing arm, including Fanatics, Dallas Cowboys Merchandising, New Era and many more.
Krystyna's passion to help athletes leverage their off-field sources of income through licensing has positioned her for long-term success. She started as Licensing Coordinator with NFL Players Inc. and has worked up to her current management role.
Krystyna holds a Master's in Sports Industry Management with a focus on Business, Management and Operations from Georgetown University. She also graduated Magna Cum Laude from Howard University with a B.A. in Journalism.
ALLISON CIMINO, CEO & Designer, Rocklove
Based in New York City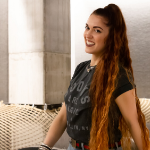 One look is all it takes to see that Allison Cimino has a distinctive sense of style. From an early age, she was rebellious in her fashion, in addition to making and wearing a nearly comical amount of jewelry – strong choices for her upbringing in conservative St. Louis, Missouri.
She started her own accessories line, RockLove, in 2007. Equal parts artist and entrepreneur, Allison's line melds her love of storytelling with her keen eye for the marketplace.
It was not, however, until CBS called upon Allison to create a line of Star Trek jewelry in 2014 (a passion project of hers, having been a Trekkie since age seven) that she was propelled into the current licensing deals that have brought RockLove center stage.
With an ever-expanding repertoire of franchises, RockLove honors these beloved properties through sophisticated and clever design, with authenticity and artistic integrity as the foundation of the brand – a cornerstone, since Allison only creates collections for which she is personally a fan.
CAROLINA GARCIA, Senior Category Manager, Stationery, Home & FHBP, Cinecolor Colombia, representative of The Walt Disney Company
Based in Bogota, Colombia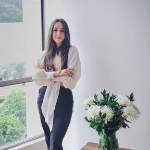 Carolina Garcia Souza joined Cinecolor in June 2020, but it was under her previous role as Senior Account Manager of Universal Studios for Tycoon Colombia that she was submitted and selected as a 2020 Rising Star. She held her role at Tycoon for 5 years until May 2020, during which time she was named Salesperson of the Year by Universal Studios in 2019.
The Colombian-born fashion designer started her career by launching her own handbag label in her very early '20s. It was through travelling the world doing trade shows and building her own brand, that she discovered her passion for brands and sales.
GAO QIANG, Video Commercialization Center Licensing Director, Tencent
Based in Beijing, China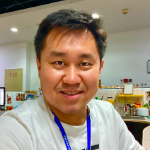 Gao Qiang has been in the licensing industry for 7 years and joined Tencent Technology (Beijing) in 2018 where he handles the IP licensing management of animation, variety shows, TV dramas, and documentaries from the Tencent Video division. His work won the company the Licensee of the Year – Food/Beverage at the 2019 China Licensing Awards.
Prior to Tencent, Qiang worked for Beijing Dream Castle Culture Co. where he was responsible for the business development and management of Ali the Fox and other IP.
Over the past few years, he has also actively worked to develop China's licensing industry with talent training, participation in the Super IP ecological conference "Lemon Awards" and serving as a guest speaker and/or juror at a range of industry events.
HANNAH STEVENS, Head of Retail, The Point.1888
Based in Hertfordshire, United Kingdom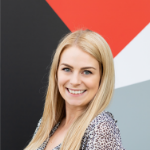 Hannah Stevens has had an impressive career in the licensing world since starting in the sector 6.5 years ago. She joined the industry straight out of university, after completing a placement year, and took her learnings from working at two licensing agents and a brand to now being an integral part of UK brand extension agency The Point.1888.
Hannah has delivered large-scale brand licensing programs across all of the UK retail landscape for brands including England Rugby, In the Night Garden, Minions, LOL, Team GB and many more. She has been laser-focused on clients' goals and the driving force behind the agency's pioneering retail-first approach. She is also involved in recruiting and inspiring new talent into the industry via her university and The Point.1888's graduate scheme.
LOUIS YENIK, Licensing Manager, Crunchyroll
Based in San Francisco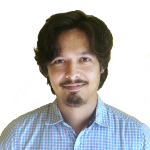 Louis Yenik is the Licensing Manager at Crunchyroll – the world's most popular anime brand, with more than 60 million registered users – where he leads a team overseeing merchandise approvals, managing more than 2,500 product submissions yearly. During Yenik's time at Crunchyroll he has streamlined the approvals process for the company to better serve the business, the partners, and the anime community.
Prior to Crunchyroll, Yenik got his start in anime working at Toei Animation, where he was a production and marketing intern working on the translation, adaptation, and localization of scripts, subtitles and promotional materials.
Yenik originates from Kyoto, Japan where he spent the first 18 years of his life. He currently resides in San Francisco.