2015 Rising Stars
STEPHNAIE CANDILORO, Warner Bros. CP, Australia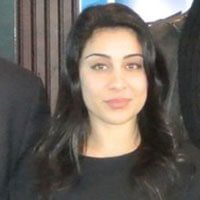 Stephanie has been working within the licensing industry for the last four years. In the space of the last two years, Stephanie has gone from a category support role as a Licensing Associate to managing 40 accounts of her own as a Licensing Manager.
She has delivered a successful 'DC Comics Superhero Party' promotional campaign in 'Cotton On KIDS' stores Australia-wide. This apparel-led program cemented Warner Bros.' strategic partnership with Cotton On Group who has over nine brands, 1,300 stores and 19,000 employees across 16 countries globally. For the campaign, Stephanie worked closely with the rest of the Warner Bros. and Cotton On teams to deliver on design, visual merchandise, in-store interaction, compelling prizing for staff and consumer and an effective social media campaign.
Another stand-out contribution from Stephanie was her involvement with Hallmark Cards Australia, when she designed and wrote copy for its miniature 'Itty-Bitty Greeting' range. These DC Comic Superhero multi-pack cards empowered young kids with encouraging messages. Stephanie actively seeks out new business and gives fresh eyes to a category. She has been involved in new licensing deals for official Batman postage stamps, luggage, lighting, skateboards, role play weaponry and more.
MILIN SHAH, Earthbound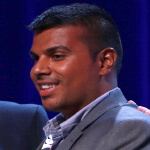 Milin has been working in the licensing industry for the last six years. Prior to Milin joining Earthbound, the company had primarily been recognized as a successful Direct-to-retail, brand management, product development, and merchandising agency. With MIlin's input, the agency is now recognized by the industry as a full-service licensing agency for media and entertainment, lifestyle, fashion and corporate brands.
Milin's licensing career thus far includes significant time spent in India spearheading the start-up and growth of a full-service licensing agency, facilitating record-setting licensing and merchandising growth for the Syfy Network due, in large measure, to the success of its Sharknado franchise, and managing Cooking Light Magazine's rewarding foray into licensed partnerships.
For the past four years, Milin has balanced his career with attending law school part-time while maintaining a top 20 percent class rank. Milin graduated from Seton Hall University's School of Law this past May, receiving the Juris Doctorate with a concentration in Intellectual Property and Entertainment Law. In July, Milin will be taking both the New York and New Jersey Bar Exams.
When Milin isn't signing deals for his clients or studying law, he spends time playing and coaching basketball and is an active participant in New Jersey politics, where he has served as a candidate for Parsippany, New Jersey's Township Council and is currently an advisor to Parsippany's Mayor.