2018 Rising Stars
MARIANA ORVAÑANOS, La Panadería Licensing & Marketing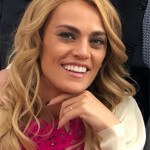 Mariana started her career in the licensing industry in 2013 when she joined Televisa Consumer Products in the of brand assurance and graphic designer position for the food, beverage & promotions division of the company, and she continued to perform in that position for over year and a half. During that short but valuable time she had the opportunity to work closely with some of the biggest and most relevant food and beverage companies in the country.
As part of her growth and development within the company, she then was offered the opportunity to move on to the marketing area as brand manager for licensing of TV content, where she learned the skills and sensibility needed to work with international media companies and of course with Televisa's internal productions, but it was not until two years later, and a lot of encouragement from one of her superiors that she found her big break and asked to be brand manager for two of the most important and successful kids brands in the world and managed them during the transition from Televisa Consumer Products to the new company: La Panadería Licensing & Marketing.
Mariana was recently appointed Head of Marketing in La Panadería L&M, and she now faces not only the challenge of heading an extremely gifted team, but the challenge of being able to encourage and inspire others in the same way she was taught, inspired and encouraged.
NICK MANZO, Seltzer Licensng Group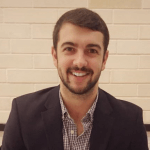 Nick Manzo is an Account Director at Seltzer Licensing Group and works with some of the world's largest brands including Suave, Popsicle, Del Monte and Airheads. During his time at Seltzer, Nick has touched all the Seltzer Licensing Group clients and has been instrumental in building the American Red Cross program which now has 15 licensees.
Nick first learned about licensing while a student at NYU where he took a course on Brand Licensing and Merchandising. From there, he joined Seltzer Licensing Group after graduation in 2015, and has since worked in all functions of the business, quickly being promoted to his current role as Account Director.
Along with the growth of the American Red Cross brand licensing program, Nick is credited for organizing and leading the brand's first licensing summit in 2017. Nick is also very active in LIMA and is a regular at LIMA's Young Professionals Network events and many other LIMA events including the LIMA Golf Outing. Nick has also given his time to charitable endeavors including participating in the Camp Sunrise summer activities and the UJA Federation's Time for Good program. In his free time, Nick enjoys keeping an active lifestyle through CrossFit classes and recreational sports leagues around NYC.
LEON MARATCHI, Cartoon Network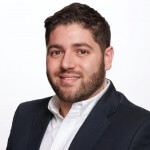 Leon Maratchi began his career in licensing as an intern for Cartoon Network Enterprises (CNE) in 2008. Upon graduating from Brooklyn College, he got a job at CNE as their consumer products coordinator. Since his start as an intern, Leon now oversees retail development for Cartoon Network and Adult Swim properties in North America.Leon's role at CNE is to develop their retail strategy and attain premier placement and promotions across all retail channels of distribution.
Having the opportunity to work with CN's robust slate of properties, such as Ben 10, The Powerpuff Girls, Adventure Time and Rick and Morty gives him the experience to work on properties with a broad range of target demos. Through his strategic development and excellent relationships with retailers and licensors he has executed best in class retail promotions across multiple product categories and retail channels.
Leon is from Brooklyn, NY and holds a BBA in International Business from Brooklyn College. Outside of the licensing world, he is passionate about cooking, travel, independent film, foreign policy and New York City Real Estate. As a proud native New Yorker, he is always excited to offer recommendations on his favorite restaurants, neighborhoods and things to do around New York City.
PETER CROSS, Broad Street Licensing Group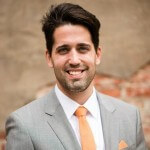 Peter Cross began his career in the licensing industry after several years in the world of Public Relations. He joined Broad Street Licensing Group in 2014 as an Account Coordinator and worked his way to become a Brand Manager. Peter has been involved in all aspects of BSLG's food and beverage licensing efforts including new business and program development and client management.
He has spearheaded the brand acquisition side of the agency's business, acquiring over 18 new properties for clients SeaPak, BIC USA and Partner Beverages resulting in $40mm in retail sales. His commitment to learning the complexities of the food industry has resulted in licensing deals for products across the category including frozen entrees, snacks, coffee and ready-to-eat. Peter is very active within the LIMA organization.
He has served on the Charity Committee, worked on Young Professional Network's promotional video and is a hands-on advocate and dedicated representative communicating YPN's mission to young professionals in the industry. Peter received his B.A. in Communications from Suffolk University, where he was a member of their Division 3 ice hockey program.
MIMI NICOSIA, CPG, Nickelodeon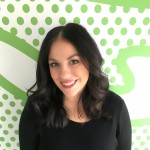 Mimi Nicosia is the Senior Manager for Nickelodeon's Consumer Packaged Goods, covering Health & Beauty and Food & Beverage products for beloved characters such as SpongeBob SquarePants, PAW Patrol, and Teenage Mutant Ninja Turtles. Mimi has played an integral part in driving Nickelodeon's licensed CPG business, helping to create and execute strategic plans for some of Nick's premier Consumer Products partners, including General Mills, Church & Dwight, Colgate, and Johnson & Johnson.s
Over the past few years, Mimi has played an important role in launching preschool properties in key categories, allowing Nickelodeon to capitalize on the excitement around new equities. Just last year, Mimi actively helped secure over eighty new everyday products that have helped drive growth for the business. Mimi's role on the team has helped raise Nickelodeon's profile as a top player in the licensed CPG world.
Prior to her time at Nickelodeon, Mimi worked at Sesame Street on the Food & Beverage, Social Expressions, and Home Furnishings category. In her free time, Mimi enjoys reading, cooking, and all things Beauty. Mimi graduated Cum Laude from Northeastern University in Boston, MA with a B.S. in Music.
MANDY BARDISBANIAN, Hot Topic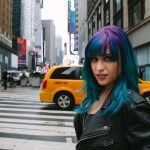 Mandy Bardisbanian has been with Hot Topic for 6 years, serving as Beauty Buyer since 2016. Mandy specializes in the licensed beauty field, working closely with licensors to create original and exclusive pop culture-inspired beauty products to be sold at Hot Topic stores and hottopic.com.
Mandy has pioneered inspired-by cosmetics, and her expertise is reflected in the quality and storytelling of each piece. Mandy's dedication and passion has resulted in the exponential growth of Hot Topic's beauty category.
MEGHAN MERNIN, Epic Rights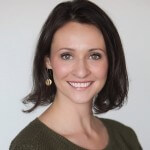 Meghan Mernin is the Director of Licensing at Epic Rights, a leading licensing and brand management company for some of the world's most iconic and legendary music artists such as David Bowie, AC/DC, KISS, John Lennon, WHAM!, *NSYNC, Britney Spears and more.
She began working at Epic Rights in 2014 as an Assistant and has advanced to Director of Licensing through focus, dedication and a natural ability to connect Artists with companies and products. Meghan works to identify and secure new and incremental business across multiple product categories such as Stationery, Toys & Collectibles, Home Goods & Gifts, Publishing and more.
She has been instrumental in extending Epic Rights's artists into new and unique categories, contributing to the continued growth and awareness of music artists at retail. Meghan holds a Bachelor's Degree from Old Dominion University.
SALLY RUSSELL, Frank Lloyd Wright Foundation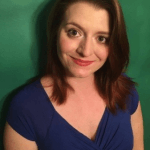 Sally started working in Licensing at the Frank Lloyd Wright Foundation as an Administrative Assistant shortly after receiving a Bachelor's degree for studies in art history and communications, management, and design at Ithaca College. She was fortunate to work with the Foundation's archives of over 25,000 drawings. Sally turned the passion for creating product from his timeless designs into a Manager position of various licensing programs. She develops branding relationships and enduring licensing programs.
Sally currently manages the day-to day business of twenty-three programs. She also assists in prospecting new licensing opportunities by creating pitch decks, negotiating deal memos, and showing appropriate product concepts. Under her guidance, licensees like Bulova, Galison, Ozone Socks, and KAF Home learn how to succeed with the Foundation's intellectual property portfolio, quickly move products to market, and benefit from our brand.
In her free time, Sally enjoys working in the arts community of Phoenix as the Board of Directors Vice President of the nonprofit, Artlink, and volunteering at her local animal shelter. Sally is excited to be participating in this year's Licensing University and attending the Expo for the first time. She hopes these experiences further develop her skills and broaden her knowledge of the industry.
FERNANDA COUTINHO, Beanstalk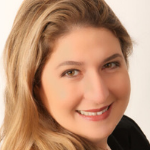 Fernanda Coutinho is an international Marketing and Licensing executive with knowledge of many industries in the North and Latin America regions. She is fluent in English, Spanish and Portuguese having mastered all in her native Brazil. In the past 7 years since she helped craft creative win-win partnerships for Licensees and Licensors in the Americas regions.
While at the Miami office of Exim Licensing Agency from 2011 to 2013, she developed and launched licensing programs for Latin America for numerous highly-recognizable family entertainment brands including Power Rangers, Skylanders and Octonauts. She also licensed strategic brand extensions for the artist Romero Britto. Fernanda joined Beanstalk in 2013 as Manager, Brand Management and quickly developed expertise in corporate brand licensing.
She was responsible for sales, client and licensee management for the Electrolux, Coby, Pennzoil and Quaker State brands. Her extensive experience in numerous categories comprising soft and hard goods, combined with her vision for growing clients' licensing programs lead to her promotion to Associate Director in 2016. At that time she was appointed account lead for the Energizer and Eveready licensing programs. Under her leadership the program has grown significantly to 30 licensees in strategic product extensions that add value to the brand and its consumers.
As a result of this growth, Energizer Brands LLC is now one of Beanstalk's top clients and listed as one of the the Global Top 150 Licensors Index by License! Global Magazine. She has grown Beanstalk's Latin American business and regularly contributes to the agency's Auditing division as well as its consulting division, Blueprint. Fernanda has a Bachelor of Science in Journalism from PUC University in Rio de Janeiro, Brazil and a Master of Science in Global Strategic Communications from FIU University in Miami. She lives with her husband Roberto, a finance exec in sunny Miami, and her 3-year old daughter Antonia is already showing signs of being a great negotiator.
DANIELLE TANTON, DHX Brands, Frank Lloyd Wright Foundation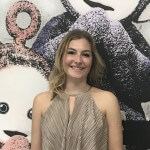 Since January 2016, Danielle has been responsible for developing DHX Brands' live events and attractions programme, licensing the rights to Teletubbies, In the Night Garden and Twirlywoos. Notable deals include licensing the first ever Teletubbies Live theatre show, securing a two year partnership with Butlins and Teletubbies across all three of their resorts, expanding DHX Brands' relationship with Alton Towers and BBC Worldwide by brokering a deal for 6 new In the Night Garden themed hotel rooms, licensing the first ever Twirlywoos Live show, and partnering with the Royal Horticultural Society on In the Night Garden themed augmented reality led trails. Furthermore, Danielle has negotiated a pivotal deal with Paragon Creative to act as DHX Brands' Design & Build partner on indoor and outdoor themed attractions.
Under this agreement, Paragon Creative have developed location-based concepts, which are now in discussion with developers and operators Worldwide. These attractions will transform the DHX Brands portfolio, increasing brand exposure and supporting the growth of retail sales. Danielle also sits on the Themed Entertainment Association Board for Europe & Middle East, representing and promoting the use of IP licensing in attractions.