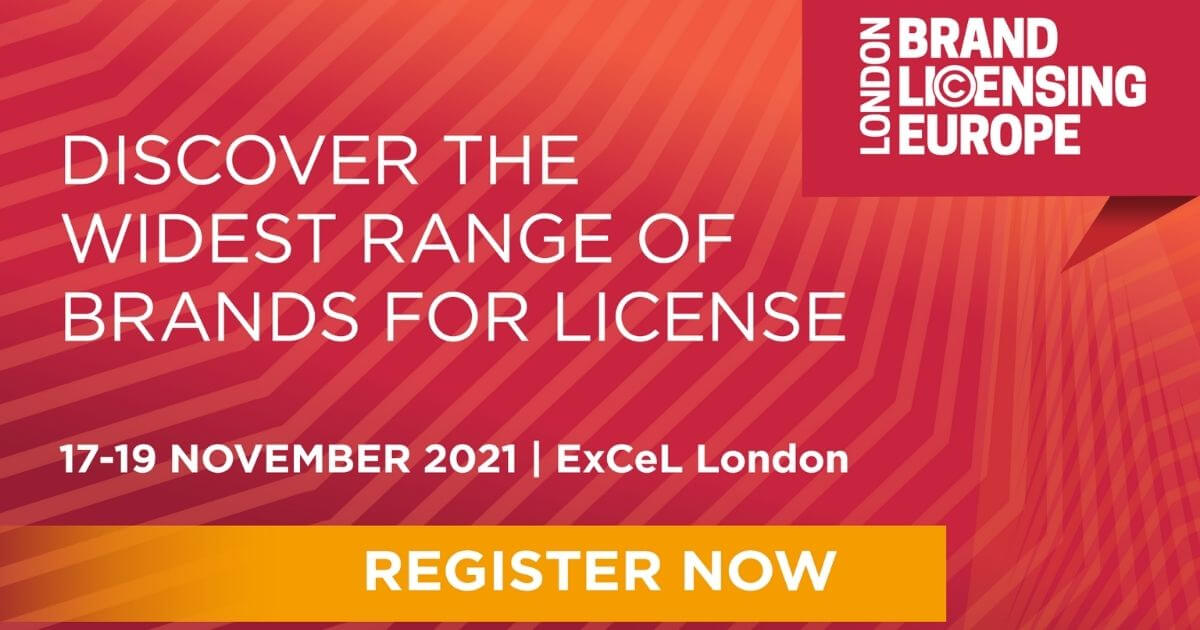 Brand Licensing Europe
Date
November 17 - December 01, 2021
Location
London, United Kingdom
ExCeL - Royal Victoria Dock, 1 Western Gateway London
Brand Licensing Europe will take place live and in-person at ExCeL London on November 17-19, 2021, with an online event also following two weeks later on November 30-December 1, 2021.
2020 has proven that the need to meet and connect face-to-face is paramount, however the flexibility and convenience of an online event setting is also useful to the business of brand licensing, particularly in terms of fostering IP exploration, new connections and thought leadership. The shift to a multi-platform format will blend the best components of in-person and online to create an enhanced experience for all participants no matter their circumstances or location. Supported by a robust online platform, exhibitors and visitors will have access before, during and after the events to schedule and host meetings, enjoy on-demand content and thought leadership and search and discover the widest range of properties available for license anywhere in the world.
The Las Vegas and London events will be organized in accordance with Informa's AllSecure health and safety standards designed to ensure all participants can attend events safely and with confidence. AllSecure practices are comprised of learnings and best-practices from across the leading trade event companies around the world, in accordance with the World Health Organization (WHO) recommendations, to create physical environments that meet industry standards for gathering.