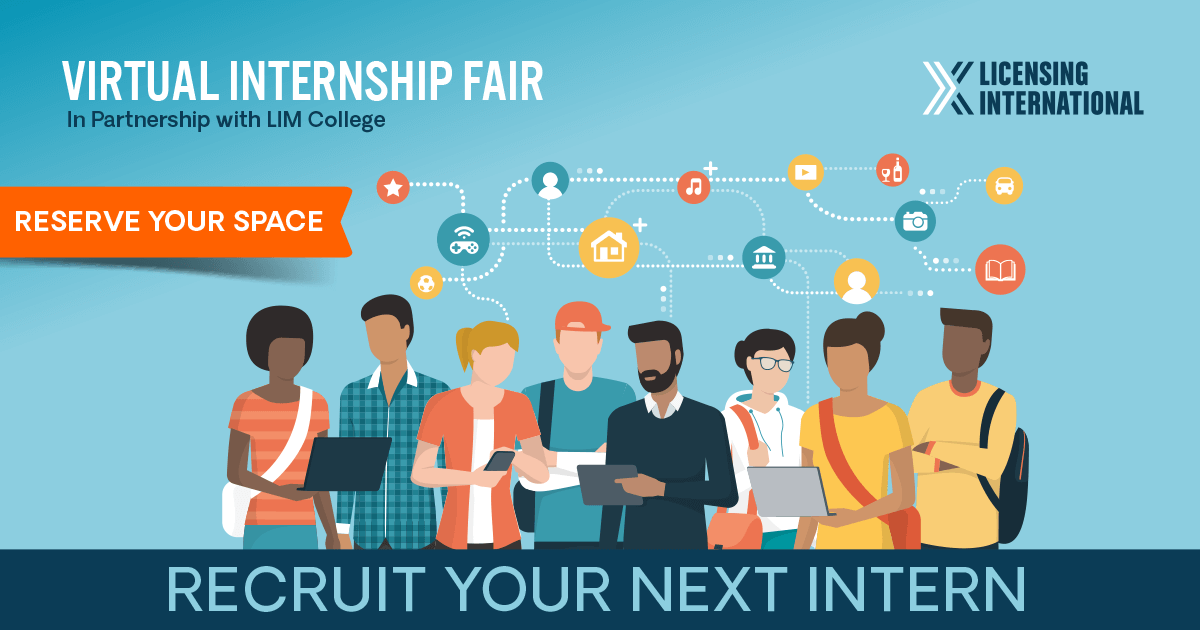 Virtual Internship Fair
Event Time
12:00 pm - 5:00 pm EDT
9:00 am - 2:00 pm PDT
Join Licensing International for the LIM College Summer 2021 Internship Fair. Network with students and alumni seeking internship opportunities.
Attend to meet our undergraduate and graduate students and recent grads, market any internships and jobs, and build a diverse talent pool in the business of fashion and related industries.
You'll be able to engage with students in a variety of formats, including:
Video, audio, and chat communication with students
Group sessions with up to 50 participants
1:1 meetings scheduled in advance or after a group session
Top Attending Majors: Fashion Merchandising, Marketing, Management, Fashion Media, Visual Studies, Retail Management, International Business, Global Supply Chain Management.
Find LIM Talent for Your Company
LIM students have the passion and skills to make an immediate impact. From day one, our students make the connection between academic study and its application in the workplace, with real-life experience at industry-leading companies. Hiring an LIM College student or graduate means hiring someone with passion, practical experience, leadership skills, and a global understanding of the business of fashion.
Ranked in U.S. News & World Report's list of Best Online Bachelor's Programs (2019).
Ranked in U.S. News & World Report's list of Best Online Graduate Business Programs (2019).
One of the Best Fashion Schools in the World according to The Business of Fashion.
Among Fashionista's Top 25 Fashion Schools in the World.
 Undergraduate:
Bachelor of Science (BS) in Fashion Media and International Business.
Bachelor of Business Administration (BBA) in Business of Fashion*, Fashion Merchandising*, Marketing*, Management, and Visual Studies.
Bachelor of Professional Studies (BPS) in Fashion Merchandising. Associate in Applied Science (AAS) in Fashion Merchandising and Fashion Merchandising & Management.
Associate in Occupational Studies (AOS) in Fashion Merchandising.
Graduate:
Master of Professional Studies (MPS) in Business of Fashion
Fashion Merchandising & Retail Management
Fashion Marketing
Global Fashion Supply Chain Management.
Minors include: Sustainability, Digital Business, Beauty, Global Studies, Event Planning, Fashion Media, Fashion Merchandising, Buying & Planning, Fashion Styling, Art History, English, Society & Culture, International Business, Management, Marketing, Digital Design & Photography, Interior & Home Concepts, Photo Styling & Set Design, Visual Studies, Visual Studies. Social Media, and more