2018 Hall of Fame Inductee
BRIAN GOLDNER, Chairman and CEO, Hasbro, Hasbro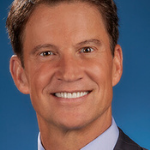 As Chairman and CEO of Hasbro, Brian Goldner is responsible for bringing the company's iconic brands to life across its strategic Brand Blueprint, through toy and game innovation, immersive entertainment experiences, digital gaming and consumer products.
Since joining Hasbro in 2000 and taking on the role of CEO in 2008, Mr. Goldner has been instrumental in transforming Hasbro from a traditional toy and game company to a global play and entertainment leader. In 2016, Hasbro passed the $5B revenue mark for the first time in company history.
Mr. Goldner pioneered Hasbro's entry into entertainment and oversees the company's omni-channel storytelling. He has served as an executive producer on a number of films based on Hasbro brands, including the wildly-successful TRANSFORMERS films and the 2017 animated feature MY LITTLE PONY: THE MOVIE. Under his leadership, Hasbro continues to innovate and expand the way it brings brands to life through high-end fashion collaborations, location-based entertainment, music, publishing, and consumer products. The Company was awarded the No. 6 spot on License Global's Top 150 list in April 2017.
Mr. Goldner is actively involved in driving corporate and community initiatives to fulfill Hasbro's purpose, to make the world a better place for children and their families. Hasbro ranked No. 1 on the 100 Best Corporate Citizens list for 2017 by CR Magazine,and was recognized as a 2017 World's Most Ethical Company® by the Ethisphere Institute, a global leader in defining and advancing the standards of ethical business practices. Candidates for the LIMA Licensing Hall of Fame must demonstrate continual and outstanding contributions to the licensing industry.
Consideration is given to those who have been actively involved in the business of licensing for a minimum of 15 years and whose contributions have ongoing relevance to the industry. Inductees are selected by the LIMA Board of Directors from a slate of industry recommendations.