Questions about Social Media , Retail, Compliance, Digital, or International Markets? Licensing International has a webinar on it!
Thank you to our Webinar Series Sponsor – OpSec Security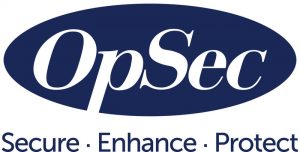 The Next Stage in the Influencer Revolution and
What it Could Mean for You
Past webinars include:
Managing Social and Environmental Compliance
Turning Social Media Into E-Commerce
Valuing Your Brand
ABCs of Creating a Style Guide
Marketing to Teens & Tweens
Food & Beverage Licensing
Preparing Your Art for a Licensing Program
CPSIA Update
Making Strategic Sense of Social Media
Demystifying Market Research
Anatomy of a License Agreement
Linking Licensing with Cause Marketing & Corporate Social Responsibility
And many more…
Have an idea for a webinar?
Want to lead a session?
Email Marty Brochstein at mbrochstein@licensing.org to learn more