2023 Hall of Fame Inductee
CAROLE POSTAL, President, Spotlight Licensing & Brand Management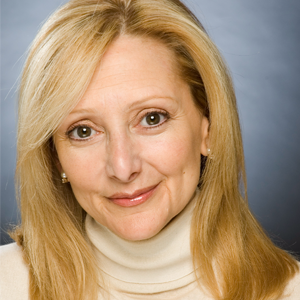 Carole Postal is a licensing industry innovator with a long and successful career as a licensing agent built on her entertainment experience, trend licensing acumen, fashion branding, and retail expertise. She also has a reputation for developing innovative approaches in service of unconventional or niche properties.
Prior to the founding of her first licensing agency CopCorp Licensing in 1997, her career in licensing included work with Ripley's Believe it or Not, MGM, Turner Home Entertainment, and at Children's Television Workshop.
At Turner Licensing and Merchandising, she was instrumental in the 50th anniversary licensed product celebrations for both Gone with the Wind and The Wizard of Oz. She engineered innovative cross-licensing programs matching Turner's brands with sports and college partners, including the highly successful Flintstones/NFL license, and also implemented in-store merchandising programs with major retailers including Blockbuster, Kmart, and Walmart.
At Children's Television Workshop, Postal was Regional Vice President of Sales, Marketing and Licensing for the Americas Division, where she was responsible for developing sales, marketing and retail programs for Sesame Street in the U.S. and Canada as well as Plaza Sesamo in Mexico and Latin America.
Carole is on the Board of Directors for the non-profit organization Delivering Good and, in the past, has served on the Boards of Directors for Licensing International, the International Kids Fashion Show, and the Museum of Comic and Cartoon Art.