2018 Hall of Fame Inductee
ELIAS FASJA-COHEN, CEO & Founder, Tycoon Enterprises,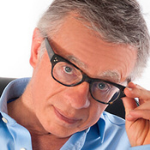 Elias Fasja-Cohen is CEO and Founder of Tycoon Enterprises, one of the leading licensing agencies in Latin America for close to 28 years. His journey began in 1977, working first as a Licensee for French brand Cacharel and later with Perry Ellis, establishing the first shop-in-shops in major Mexican retailers.
In 1990, Mr. Fasja-Cohen co-founded Tycoon Enterprises, professionalizing the licensing business in Mexico and opening the doors of the Mexican market to major licensors, including 20th Century Fox, Cartoon Network, Major League Baseball, Mattel, National Football League, and Nickelodeon, among others. Under Mr. Fasja-Cohen's leadership, Tycoon extended its structure to offer licensors consistent and simplified service throughout Latin America, operating directly in Mexico, Central America and the Caribbean, Ecuador, Colombia, Peru, Chile and Brazil. A large number of Tycoon alumni have gone on to become an important part of the licensing industry in Mexico.
With Mr. Fasja-Cohen's guidance, Tycoon, in collaboration with Valor Agregado en Exposiciones, launched the first edition of Expo Licencias y Marcas in 2007. In 2009, Mr. Fasja-Cohen was a key driver behind the founding PROMARCA, the Mexican Association of Licensing, which became the Mexico chapter of LIMA in 2016. Mr. Fasja-Cohen was instrumental in formalizing licensing education in Mexico, working with prominent Universidad Panamericana to integrate licensing into its curricula. He has also participated in multiple national and international forums, providing insights on licensing to the business community.