2019 Hall of Fame Inductee
PAM LIFFORD, President, Warner Bros. Global Brands and Experiences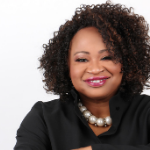 Pam Lifford is president of Warner Bros. Global Brands and Experiences where she leads the alignment of large-scale brand and franchise strategies across the studio's world-class characters and brands as well as overseeing Warner Bros. Consumer Products, DC, Themed Entertainment and a new Global Franchise team.
Lifford's vision for next-level development of fan-engagement drives the creation of business opportunities designed to reshape how Warner Bros. delivers fan-focused activities. Working in partnership with all divisions of the Studio, Lifford's team ensures that every touchpoint for cross-company collaboration is maximized.
Lifford joined Warner Bros. in 2016 as president of its Consumer Products division where she refocused the Division's priorities and put strategies in place that increased the business by 47 percent in her first year alone. Prior to Warner Bros., Lifford held executive leadership position at Disney and Quicksilver, Inc. as well as key roles at Road Runner Sports and Nike.