Afternoon Tea – What's Brewing in the Nordics?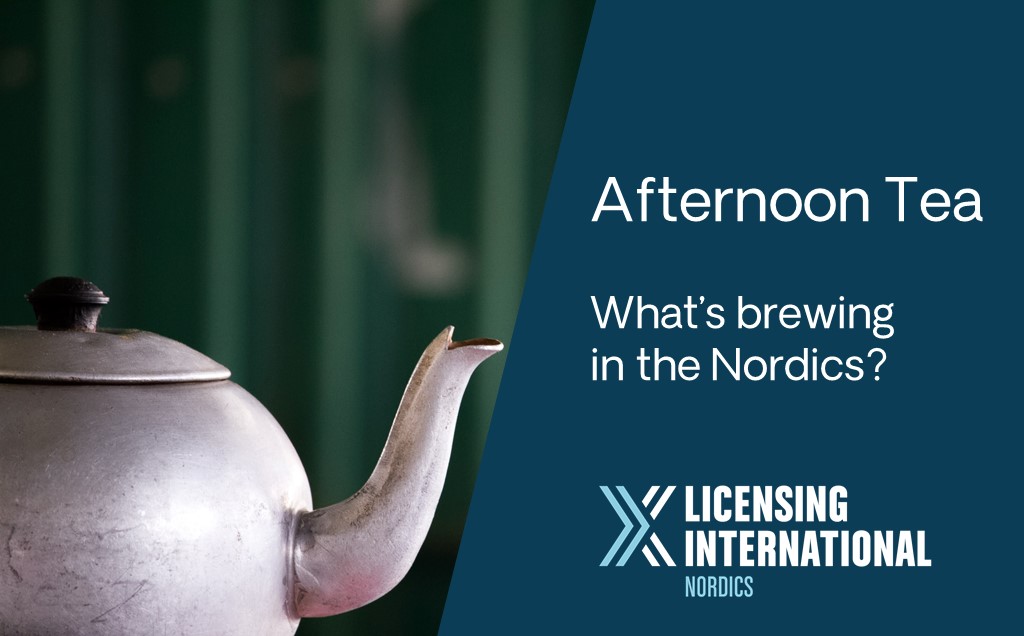 Date
May 28, 2020
Event Time
4:00 pm - 5:00 pm EEST
3:00 pm - 4:00 pm CEST
Location
Online
Event Info
In case you missed it – Members get FULL Access to Licensing International Webinar Recordings – Here
Come grab a cuppa and have a chat about what is going on in the licensing sphere of the Nordics, as we move through these uncertain times. Where are we now and what directions to take going forward?
Sharing their views will be:
Naz Amarchi-Cuevas, CCO, SYBO (DK) and member of Licensing International Board of Directors
Kalle Törmä, founding partner and CEO, Flowhaven (FIN)
Jenny Strehle, CPLG (SWE)
Simo Hämäläinen, member of Licensing International Board of Directors (FIN)
Kati Uusi-Rauva, Director of Licensing International Nordics (FIN)
16:00 EEST Welcoming words; Licensing International Nordics/AGMA and Marty Brochstein, Licensing International
16:05 Status update on licensing in Northern Europe, Simo Hämäläinen, moderator
16:10 Nordic brands in the covid-19 world, Naz Cuevas, SYBO (Denmark)
16:20 Licensing agent's update, Jenny Strehle, CPLG (Sweden)
16:30 Licensing services in a changed business environment. Kalle Törmä, Flowhaven (Finland)
16:40 Licensee's point of view
16:50 Closing remarks, Simo Hämäläinen
17:00 End of session
You May Also Be Interested In