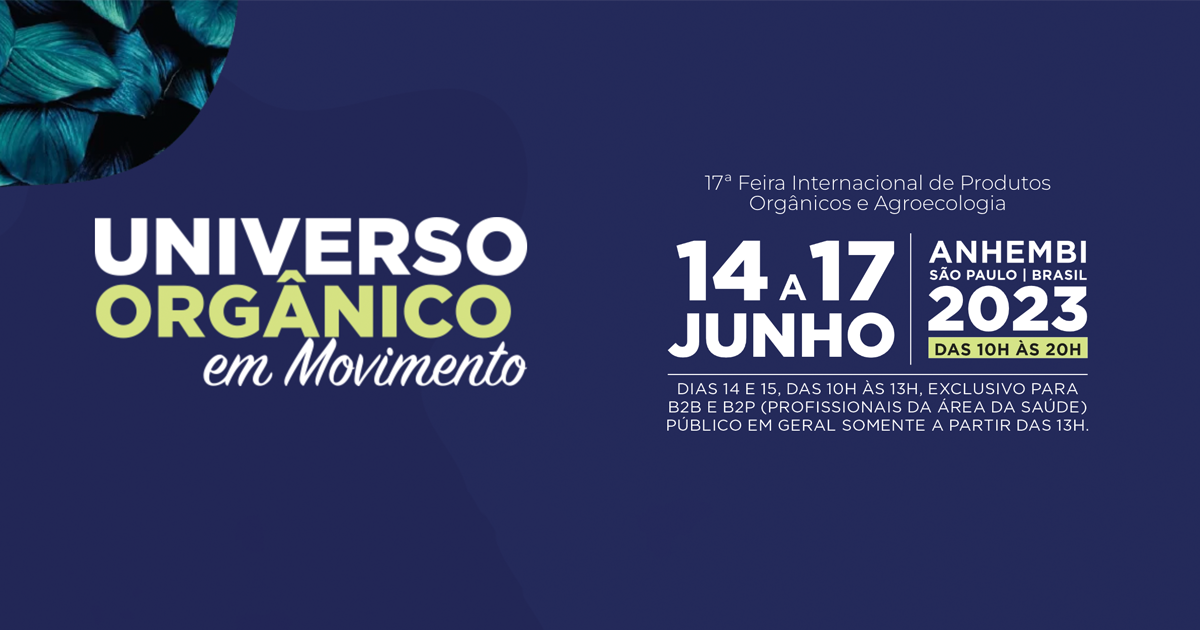 Bio Brazil Fair | Biofach America Latina – International Fair of Organic Products and Agroecology
THE BIO BRAZIL FAIR | BIOFACH AMÉRICA LATINA is the largest annual meeting of the organic market in the country and the largest business event in the sector in Latin America.
There are billions of reais moved during the fair, with areas for updating, experience, exchange between exhibitors, professionals, producers and visitors, in addition to starring in the launch of consumer trends.
Diversity in food, fashion, cosmetics, hygiene products and services, recognized and certified.
NATURALTECH is the largest fair for natural products in all of Latin America. A reference in the segment's businesses, the event brings together brands of natural products, whole foods, probiotics, herbal medicines, complementary treatments, sports nutrition and aesthetics, and much more.
It is the annual business meeting, the official stage for hundreds of launches by exhibiting brands, experience, updating, relationship between shopkeepers, professionals and consumers.
With the expanding market, Brazil already occupies the 4th place among the largest consumers of natural products in the world, moving billions annually. The right place to boost business.