2015 Hall of Fame Inductee
CHERYL STOEBENAU, President, CAS Marketing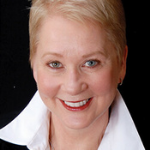 Cheryl began her licensing career in 1972 with Hallmark, then moved to Coleco as Executive Director of Licensing working on Cabbage Patch Kids before forming her own agency in 1986.
As one of the industry's leading agents, Cheryl has helped to unite some of the industry's largest manufacturers – including Berkshire, Jay Franco, Added Extras and Children's Apparel Network– with leading content providers and licensors. She has continually demonstrated her commitment and dedication to the industry as a trusted, valuable licensing resource and industry mentor, as well as through her service on the LIMA Board of Directors for two terms.
As a member of the licensing community, Cheryl's legacy is tremendous and her work for LIMA's Charity Committee unparalleled. Her incredible energy, unwavering dedication and undying "can do" attitude has been the driving force in raising $5 million for Children's Brain Tumor Foundation. She coordinates all activity for the team of volunteers and personally brings in contributions from companies across the industry, investing hundreds of hours of professional and personal time pursuing a cure for children suffering from brain tumors.
She has truly given our industry a cause to rally around, and leads the way with her passion for giving back. Cheryl has recognized the value and effect licensed properties have on children and, from the outset of her career, has harnessed that power to give back to the community the licensing industry sells to and depends upon for its survival. Her dedication to children's related cause-marketing tied in to licensing began early in her career and continues to this day.