2017 Hall of Fame Inductee
CYRIL SPEIJER, Former CEO Waverly Productions & Co-Principal, BN Licensing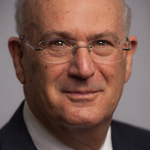 A licensing and merchandising trailblazer in his native Netherlands, Speijer and his Wavery Productions has been a go-to agent for character and brand licensing for more than 50 years. Beginning in 1967 by organizing product promotions, Speijer became an agent extraordinaire with characters such as Marsupilami, Bollie & Billie, The Smurfs, and many others for publisher Dupuis and Lombard.
He also was the force that propelled Tintin beyond the Hergé comic strip. When the Oberon publishing house closed its licensing division, Wavery Productions stepped in and managed the rights to five-star characters Asterix & Obelix and Lucky Luke. In addition, among others, Speijer has collaborated with Lucas Films, Universal Studios, LCA, EON Productions (for James Bond), Lorimar, United Media, ZIV, Paws, King Features, The Jim Henson Company, Peanuts Worldwide, and the former Children's Television Workshop (for Sesame Street).
In addition, he was credited with rolling out the international licensing program for the National Football League and the National Hockey League. The second international executive to be inducted into the Licensing Hall of Fame – behind Shintaro Tsuji, founder of Tokyo-based Sanrio Co., Ltd. – Speijer is a former LIMA board member and the 1995 recipient of the LIMA International Licensing Agent Award.