2005 Hall of Fame Inductee
Al Kahn, Chairman and Chief Executive Officer of 4Kids Entertainment, Inc. (NYSE: KDE)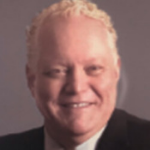 Alfred R. Kahn, Chairman and Chief Executive Officer of 4Kids Entertainment, Inc. (NYSE: KDE), a global provider of children's entertainment and merchandise licensing, has been a leader and innovator in the industry for over 25 years. Throughout his career, Mr. Kahn has been responsible for building cultural icons that have defined two decades of licensing, and is presently helping to shape a third. In the 1980's, Mr. Kahn had the vision to take the Cabbage Patch Kids – the unique "Kids from the American South" – and turn them into a global phenomenon.
In the 1990's, Mr. Kahn was the marketing force behind Pokemon, guiding the property's growth into one of the most successful brands of all time. In the 2000's, Mr. Kahn continues to demonstrate his marketing prowess with Yu-Gi-Oh!, which ranks as one of today's most popular brands in entertainment and licensing, and Teenage Mutant Ninja Turtles, a phenomenal brand he relaunched in the 21st century. Mr. Kahn is recognized industry-wide as a leading pioneer in identifying trends in Japanese culture and adapting them to a global audience. His belief is that although language and culture may differ, kids are kids and play is play the world over.
In an almost completely consolidated entertainment industry, Mr. Kahn demonstrates that the door remains open to independents – if they can show vision, integrity and a focused determination to succeed. Mr. Kahn's entrepreneurial insight and unique youth-oriented marketing strategies have propelled 4Kids Entertainment as a worldwide leader in children's entertainment.
Mr. Kahn and his wife, Patsy, have four children. Founder and President of the National Law Enforcement and Firefighters Children's Foundation, Mr. Kahn also serves on the board of Directors of the Federal Drug Agents Foundation, the Stephen Gaynor School, Bette Midler's New York Restoration Project and the Children's Tumor Foundation.