2009 Hall of Fame Inductee
Gregory J Battersby, Co-founder of Grimes & Battersby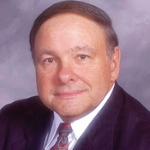 Gregory J. Battersby, co-founder of Grimes & Battersby, will be inducted into the Murray Altchuler Licensing Industry Hall of Fame at this year's LIMA Opening Night Awards Party in Las Vegas. Candidates for the Hall of Fame must demonstrate continual and outstanding contributions to the licensing industry. Greg has been a true pioneer in the field of licensing law and is known internationally as one of the industry's foremost authorities.
He has practiced patent, trademark and licensing law for nearly four decades, while authoring and co-authoring more than 25 books, including the first volume on legal issues impacting the licensed merchandise business. Just as importantly, Greg has been a major influence on the growth and success of LIMA over the years.
Since 1995, he has served as General Counsel to the Association and, for the past eight years, as a member of the Executive Committee. As Chairman of the Education Committee, he created the Certificate of Licensing (CLS) program, the industry's premier career development course. He also grew the Licensing University program from seven seminars to 38, and was instrumental in creating the LIMA webinar program.
Greg has been a regular contributor to LIMA's BottomLine newsletter and has been a featured speaker at more than 40 LIMA conference programs. He was also a key figure in the creation of the LIMA Statistical Study of the U.S. Licensing Market, conducted by researchers at Harvard and Yale Universities.
In addition to his contributions to the licensing industry, Greg also invented a state of the art baseball pitching simulator that is now used by a number of Major League Baseball teams, players, Olympic teams, major colleges and commercial batting cages. He received an A.B. degree from Seton Hall University with a concentration in biology and chemistry, and a J.D. degree from Fordham University School of Law.