A Look at How Small Businesses are Coping with COVID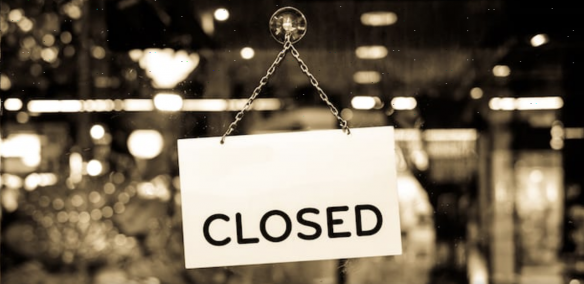 Small businesses have been particularly challenged by the current pandemic, and with so much of the licensing industry falling into that category, today we're taking a look at how they are adjusting to COVID curveballs like cancelled/postponed orders, extended payment and contract terms and declining revenue.
Scaling back financial commitments. With so much uncertainly, especially due to the radical re-ordering of film releases, companies are revisiting pre-pandemic sales forecasts tied to minimum guarantees and other payments. One licensee we spoke with, who had a contract up for renewal, cut his pre-COVID sales projection in half for 2021.
"You have to tell them (licensors) this is not what I expect the business to be, but this is what I am comfortable guaranteeing given the current circumstances," says one licensing executive. "While licensors previously pushed licensees to the max on every dollar and to build in an upside, you can't play that game anymore, especially if you're being held to a financial commitment based on projected revenue. Don't be forced into a higher position than what you think the business could look like if there is another massive outbreak."
Reducing inventory risk. With so many retailers having cancelled orders or postponed delivery, small companies are looking for creative ways to limit the risk of having to hold inventory, says Brand Liaison's Steven Heller.
Some financing companies purchase existing inventory for cash, finance purchase orders and handle shipping and logistics in exchange for a cut of product sales. The outsourcing will reduce a company's warehouse costs and provide a cash infusion that "gives you capacity to grow," says Heller, whose agency has a program with a financing company.
Boosting e-commerce. Increasing e-commerce sales is part of everyone's plan these days whether its direct-to-consumer, navigating Amazon or boosting revenue from brick-and-mortar retailers' e-commerce sites. As a result of the pandemic, more consumers than ever are shifting to buying online and that's a trend unlikely to change in a post-pandemic world.
Eying new opportunities. The financial crunch is likely to result in licensors parting with under-performing licensees as they review their portfolios, potentially making brands available for new deals. That financial reckoning is likely to come to a head by month's end when licensees' Q2 payments are due to licensors. First quarter sales included just two weeks of the retail shutdown, so Q2 emerges as a critical quarter for the licensing industry. Many licensors have pushed out payments for several months and some extended contracts 3-12 months for agreements that were ending to allow for an earn-out of royalties.
"It's tough to negotiate a contract for next year at this point given that there are so many variables and some licensors have been more flexible than others," says another licensing industry executive. "This is the one time in my history in the licensing industry that licensees are in the driver's seat. The more important a licensee is to a licensor's business, the current situation [with some licensees in bankruptcy] puts them in a much better position than they were two years ago. Licensors have to be careful not to overextend licensees and put them in a position where if there is another event like this they end up losing key agreements."