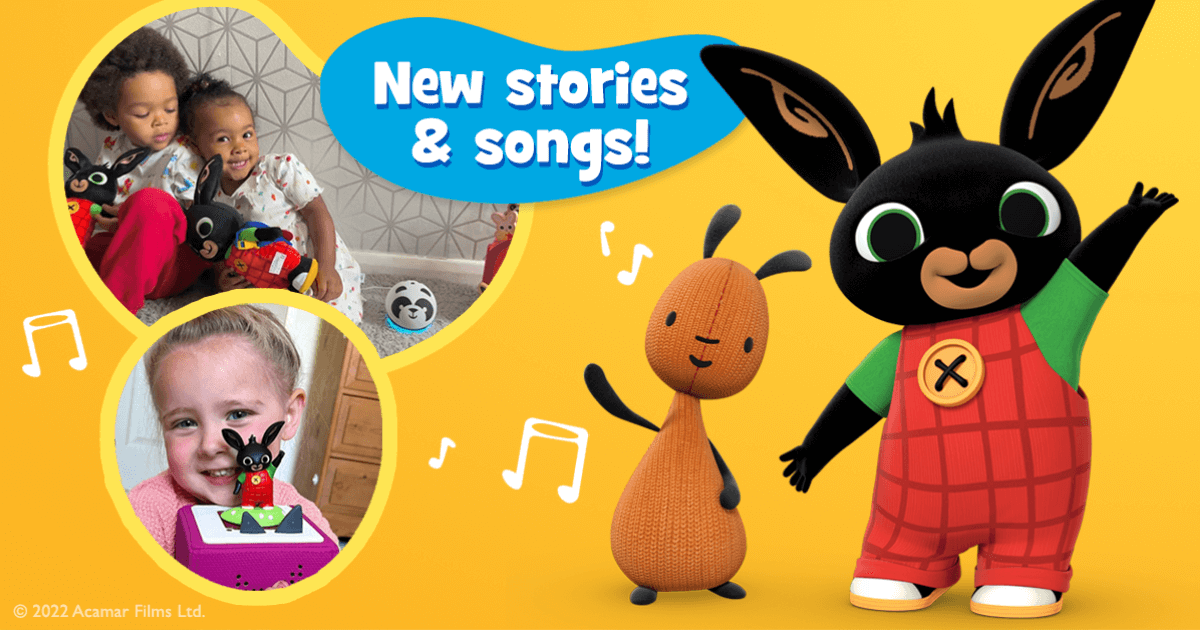 Acamar Films Boosts its Storytelling Output with New Audio-Led Bing Content
London, 21 June 2022: Acamar Films, producers of the award-winning pre-school series Bing, continue to invest in the future of storytelling with the launch of new audio and digital content for UK audiences. From smart speaker audio stories, interactive audio games and sing-along songs, Bingsters now have an exciting and ever-growing range of options to engage with their favourite stories and characters.
Teaming up with the BBC, Bing's much-loved Bing bedtime story Hoppity Voosh and the Moonkeeper has been developed into an animated, interactive story for the CBeebies Storytime app. The free app encourages a love of stories in children's early years and supports literacy, vocabulary and reading skills, making it a perfect home for Bing.
'Bing Time', the property's Amazon Alexa voice skill gained a 'playtime music' playlist and two new audio stories this month – Voo Voo and Musical Statues Story – bringing the current Alexa offering to six stories, two games and two music playlists, with more stories to come in December 2022.
Bing's Alexa Skill was awarded Honours by the prestigious Webby Awards in April, having been recognised out of 14,000 entries in the Best Voice Skill category – a remarkable feat.
New partner tonies®, creators of the Toniebox audio system for children, added Bing to their incredible character portfolio in May. Featuring audio stories and songs from the TV show, the new figurine is another exciting new avenue for little listeners to engage with Bing.
This summer will also see a refresh of the Bing: Watch, Play, Learn app with new audio stories and songs joining the available episodes and games. First launched in the UK in September 2019, the app has now exceeded 2 million downloads across five markets.
Telling stories…it's a Bing thing!
For further information, please contact:
Caroline Payne