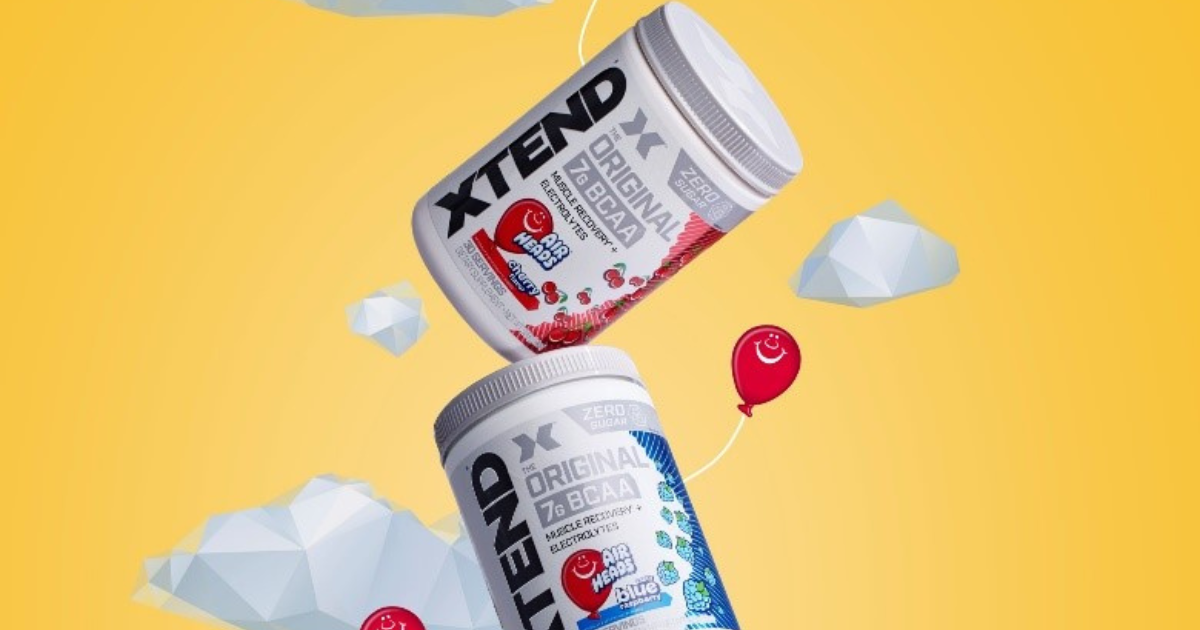 Airheads And Xtend Team Up to Make Post-Workout Hydration and Recovery Fun
Perfetti Van Melle's popular Airheads brand and Nutrabolt's post-workout recovery brand XTEND® have teamed up to create an AIRHEADS x XTEND BCAA product which offers superior muscle recovery and electrolytes with zero sugar.
The AIRHEADS x XTEND product is powered by a clinically- studied blend of BCAAs for muscle repair and recovery, and electrolytes to support hydration, rather than sugar. It comes in three iconic AIRHEADS® candy flavors: Cherry, Blue Raspberry, and White Mystery. Additionally, XTEND Original Airheads is NSF Tested & Certified and Informed-Choice Certified, reflecting strict standards in product development, testing and quality – safe for athletes and free of banned substances prohibited in sports.
"AIRHEADS is one of the most widely known and loved candy products in the country, and we wanted our consumers to maximize their hydration and recovery game with XTEND, while having fun with flavors they know and love," says Robert Zajac, Chief Marketing Officer of Nutrabolt.
"At Perfetti we are happy to partner in the category of sports recovery products with Nutrabolt, a true leading company in performance, who managed to strike a perfect balance with AIRHEADS x XTEND between a top-quality hydration and recovery product and the authentic taste experience of AIRHEADS," says Christine Cool, Area Licensing Manager Perfetti Van Melle.
The product was launched this February and can be purchased on company-owned DTC platforms, Amazon and other third-party e-commerce marketplaces, and is available at leading retailers across the U.S.