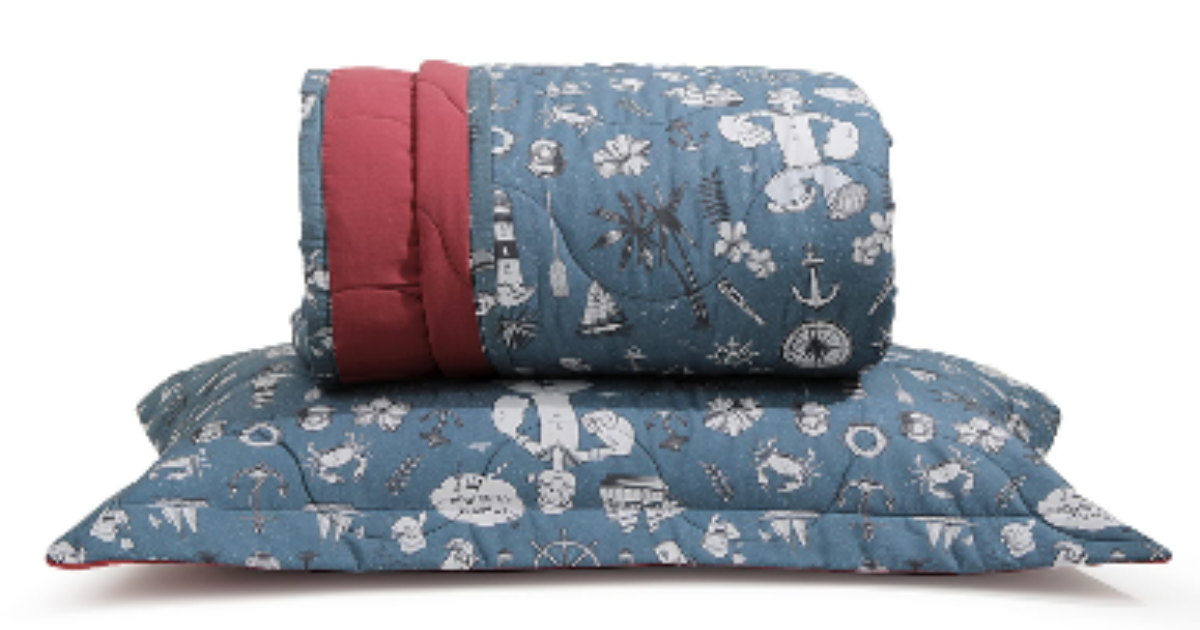 ARTEX Launches Limited Edition Popeye Bedding Collection
The collector's collection features nostalgic limited-edition pieces designed for fans of the world's most beloved sailor
 New York, NY — The adventures of Popeye the Sailor Man, which originated in the "Thimble Theater" comic strip and were broadcast on television since the 1960s, have left a lasting mark on generations. The character and his inseparable spinach have been forever etched in our collective imagination and, through a new partnership with Brazilian home goods company ARTEX, can now be found in the homes of all fans.
Inspired by Popeye's special history, ARTEX, a brand known for bold and creative collaborations with iconic pop culture characters such as Hello Kitty, invites Popeye fans to embark on a nostalgic and exclusive adventure in their new limited edition bedding collection featuring a quilt, sheet set and pillow.
"Our challenge was to develop a line that would evoke a sense of nostalgia in our customers and at the same time create this proposal of a super limited edition set, transforming each item into a collector's piece," said Barbara Gomes, Director of Commercial, Product, and Quality at ARTEX.
"This beautifully designed bedding collection captures Popeye's spirit of adventure and the nostalgia that he is associated with. Available only for a limited time, the set is sure to be a showstopper in any fan's home," added Carla Silva, vice president/general manager and global head of licensing for King Features.
To support the launch, posters emblazoned with "WANTED: POPEYE FANS" will take over the city of São Paulo in a fun campaign, directing Popeye fans to an exclusive page where they can register for a first look at the collection. Furthermore, The Artex team is also taking to social media with exciting campaign videos to support the collection.
100% Cotton Sailor Popeye Bed Sheet Set
The set includes pieces for single, double, and queen beds with a sailor-themed print. Prices vary according to size, ranging from R$399.90 to R$579.90.
Reversible Sailor Popeye Quilt Set
Pieces for single, double, and queen beds, priced from R$499.90 to R$679.90.
Velvet Reversible Spinach Pillowcase (R$79.90)
Additionally, the brand has developed a certificate of authenticity for collectors, which will accompany all products in the collection.