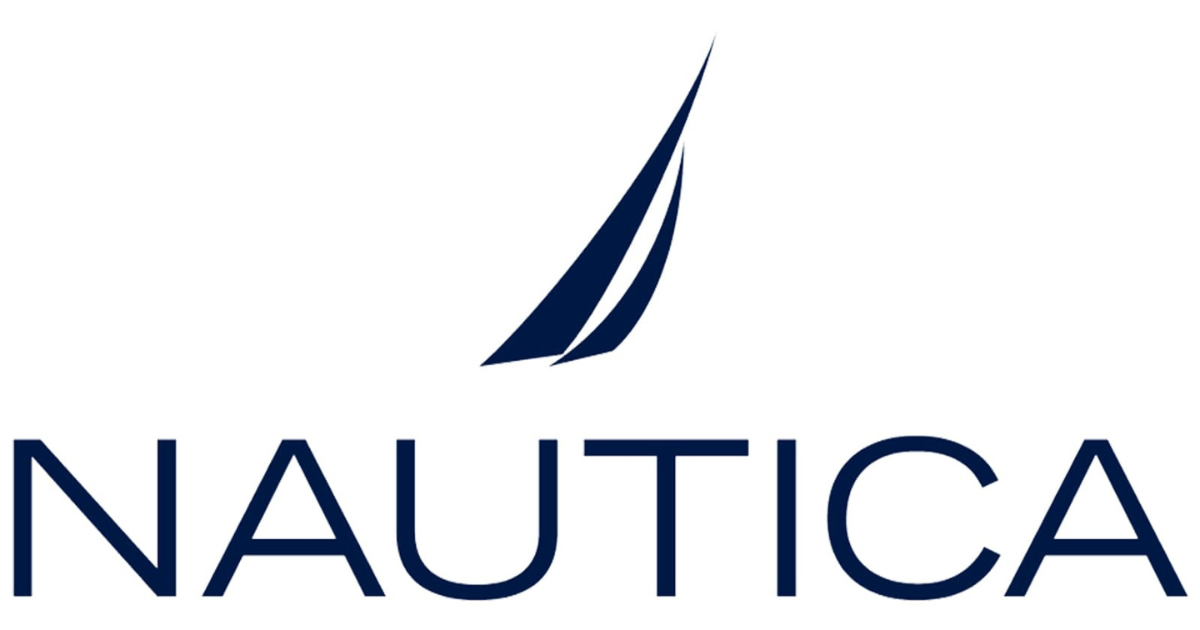 Authentic Brands Group and G-III Apparel Group Sign Long-Term License for Nautica Women's
One of the world's most iconic American brands joins G-III's portfolio of globally renowned Lifestyle brands
New York, NY – Authentic Brands Group (Authentic) announced the signing of a strategic and long-term license with G-III Apparel Group (G-III), a global expert in design, sourcing, manufacturing, distribution and marketing, for Nautica women's apparel.
Through the partnership, G-III will design, manufacture and distribute Nautica women's sportswear, jeans, tailored clothing and dresses for the U.S. and Canada. The new license begins in January 2024 with a phased approach to category launches, starting with jeanswear apparel, which includes jeans and a full range of corresponding lifestyle products. The product will be distributed in better department stores, digital channels and Nautica stores, websites in North America, and franchised stores globally. Significant opportunity exists in the better women's apparel space in categories where G-III has strong expertise.
"We are proud to partner with G-III as our new Nautica women's partner," said Jarrod Weber, Group President Lifestyle, Chief Brand Officer, Authentic. "G-III has a proven track record of unparalleled expertise in product development across a range of categories with a well-established network of prominent retailers. We look forward to enhancing Nautica's core offerings for women, an important consumer segment for the brand, in partnership with industry leader G-III."
"We are proud to add Nautica to our portfolio of over 30 globally-recognized brands and work with Authentic. Together, we share a commitment to expanding Nautica's business and continuing the legacy and ethos of the brand," said Jeffrey Goldfarb, Executive Vice President, G-III. "Nautica fits nicely into our portfolio, and we are confident that with our product experience and strong infrastructure combined with Authentic's best-in-class brand building expertise, we will build on the brand's iconic offerings and presence across North America."
G-III is known for unlocking the potential of brands and is a vendor of choice for global retailers. The company designs, sources and markets apparel and accessories for a substantial portfolio of owned, licensed and private label brands. The company has significantly grown businesses that include DKNY, Donna Karan, Karl Lagerfeld, Calvin Klein and Tommy Hilfiger. As one of the world's most recognizable and sought-after American heritage brands, Nautica adds a further dimension to G-III's portfolio with designs that are iconic, energetic and innovative. Together, G-III's vast expertise in all aspects of the product life cycle, combined with Authentic's know-how in brand development and marketing, positions Nautica for a new era of growth.
About Authentic Brands Group
Authentic Brands Group (Authentic) is a global brand development, marketing and entertainment platform, which owns a portfolio of more than 40 iconic and world-renowned Lifestyle, Entertainment and Media brands. Headquartered in New York City, with offices around the world, Authentic connects strong brands with best-in-class partners and a global network of operators, distributors and retailers to build long-term value in the marketplace. Its brands generate approximately $24.4 billion in global annual retail sales and have an expansive retail footprint in more than 150 countries, including 10,300-plus freestanding stores and shop-in-shops and 368,000 points of sale.
Authentic is committed to transforming brands by delivering powerful storytelling, compelling content, innovative business models and immersive experiences. It creates and activates original marketing strategies to drive the success of its brands across all consumer touchpoints, platforms and emerging media. Authentic's brand portfolio includes Marilyn Monroe®, Elvis Presley®, Muhammad Ali®, Shaquille O'Neal®, David Beckham®, Dr. J®, Greg Norman®, Neil Lane®, Thalia®, Sports Illustrated®, Reebok®, Eddie Bauer®, Spyder®, Volcom®, Airwalk®, Nautica®, Izod®, Brooks Brothers®, Barneys New York®, Judith Leiber®, Ted Baker®, Hervé Léger®, Frye®, Juicy Couture®, Vince Camuto®, Lucky Brand®, Aéropostale®, Forever 21®, Nine West®, Jones New York®, Tretorn®, Prince®, Van Heusen®, Arrow®, Hickey Freeman®, Hart Schaffner Marx® and Thomasville®.
About Nautica
Drawing from the essence of the water and the currents of the world, Nautica is a global lifestyle brand that creates style that's iconic, yet modern and innovative in its fit, feel and function. Nautica is one of the most recognized American brands in the world, with over 70 categories including apparel, accessories and a home collection for men, women and children.
About G-III Apparel Group, Ltd.
G-III designs, sources and markets apparel and accessories under owned, licensed and private label brands. G-III's substantial portfolio of more than 30 licensed and proprietary brands is anchored by five global power brands: DKNY, Donna Karan, Karl Lagerfeld, Calvin Klein and Tommy Hilfiger. G-III's owned brands include DKNY, Donna Karan, Karl Lagerfeld, Vilebrequin, G.H. Bass, Eliza J, Jessica Howard, Andrew Marc, Marc New York and Sonia Rykiel. G-III has fashion licenses under the Calvin Klein, Tommy Hilfiger, Nautica, Kenneth Cole, Cole Haan, Guess?, Vince Camuto, Levi's and Dockers brands. Through its team sports business, G-III has licenses with the National Football League, National Basketball Association, Major League Baseball, National Hockey League and over