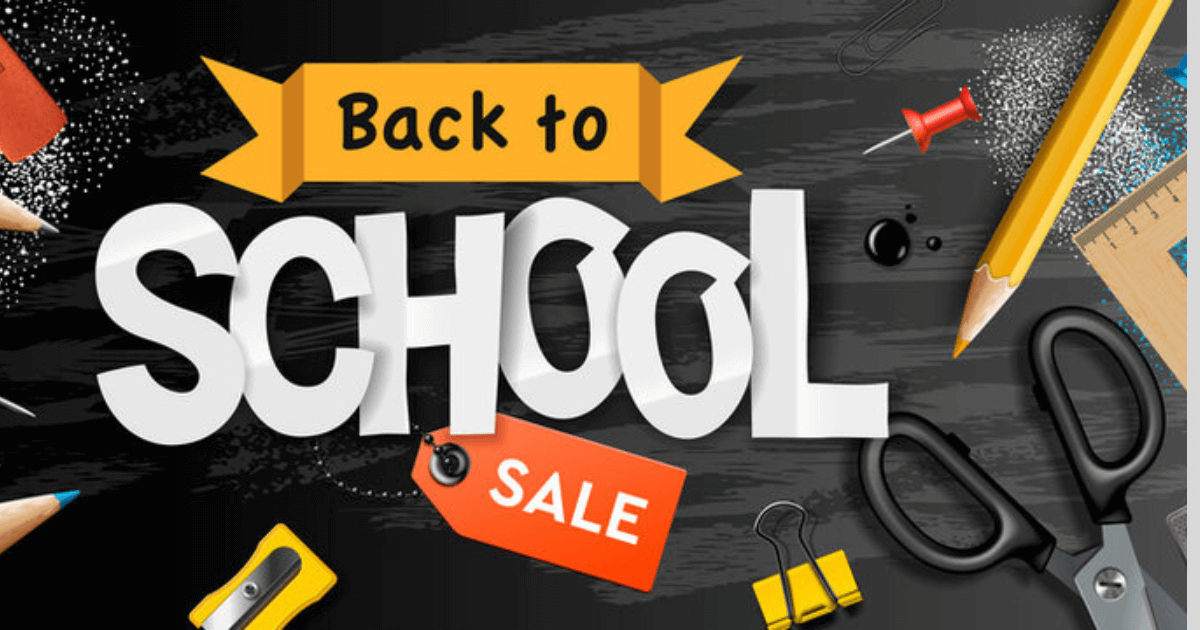 Back-to-School Sales Coming Up Short
As students head back to school (BTS), it seems they'll be carrying less merchandise.
BTS sales are forecast to increase just 0.7% ($67.4 billion), well below the 14.3% rise in 2021 when parents were preparing for the first post-pandemic school year. And while 25% of parents expect to spend $500 or more on BTS this year (against 8% a year ago), much of the increase is tied to inflation-fueled higher prices.
Many retailers started to promote BTS sales in late June, despite declines in customer traffic. At home office chain Staples, a major source for BTS supplies, consumer traffic was down 11% from 2019, according to research firm Placer.ai. Store visits at Target were up 11.9% in June compared to 2019, but those to Walmart declined 3.6% during the same period. Many consumers flocked to low-priced retailers, with Placer.ai reporting that Family Dollar and Dollar General posted 13.1% and 7.5% increases in store traffic, respectively, in June.
The sluggish sales so far have licensing product suppliers shifting focus from BTS to the upcoming holiday season as the bellwether for retail.
"Our overall sales are definitely down. We are seeing the XL-twin [bedding] sizes increasing for back to college compared to last year's pandemic sales but there still  has been a major drop overall," said a licensed bedding executive. "With retailers pushing shipments out two to three months, the fourth quarter will really be the test."
Sales in categories that are typically strong during the BTS season have decreased this year. For example, the backpack category—typically a BTS staple—is "dead" and "there isn't much of a business in that category" as students aren't carrying as many school supplies, said Sam Hafif, CEO at backpack supplier Concept One. Instead, students have switched to light-weight satchels and messenger bags for their computers, Hafif said.
Despite these declines, many retailers are promoting BTS sales as usual. Earlier this week, Macy's promoted BTS with brands like CK Jeans, Cotton On (dresses), Jansport (backpacks), and laptop backpacks (Kipling). Discounter Big Lots launched a "back to campus center" in its store last month to offer deals on dorm room and apartment furnishings. At the same time, however, the chain suffered a sharp decline in furniture sales that were "well down" from the same second quarter period a year ago, said CEO Bruce Thorn.
"There is very little appetite in the [retail] market right now for additional product and order writing has come to a virtual standstill," Hafif said. "Retailers are still very concerned with the amount of inventory in the market.  Nobody is talking about back-to-school anymore and they are very worried about the holidays."
Yet there are some green shoots. Licensed collegiate apparel supplier L2 Brands, which sells items at college bookstores as well as Dick's Sporting Goods, Academy Sports + Outdoors, and Sheels Sporting Goods, hasn't seen business "slow down in any way," L2 Brands president Peter Waldron said. So far headwear—driven by social media popularity with the target 18- to 24-year-old consumers—and fleece have been top sellers, he said.
"We don't see any speed bumps right now," said Waldron, who joined what became L2 with the 2018 merger of League Athletica and League Collegiate Outfitters. "One of the reasons we liked the college business is we felt it was a little more recession-proof since stadiums are still going to get filled on Saturday, there's an incoming freshman class that will buy a lot of products with logos, and an outgoing senior class that becomes alumni with more discretionary income. We have always seen college as stable."