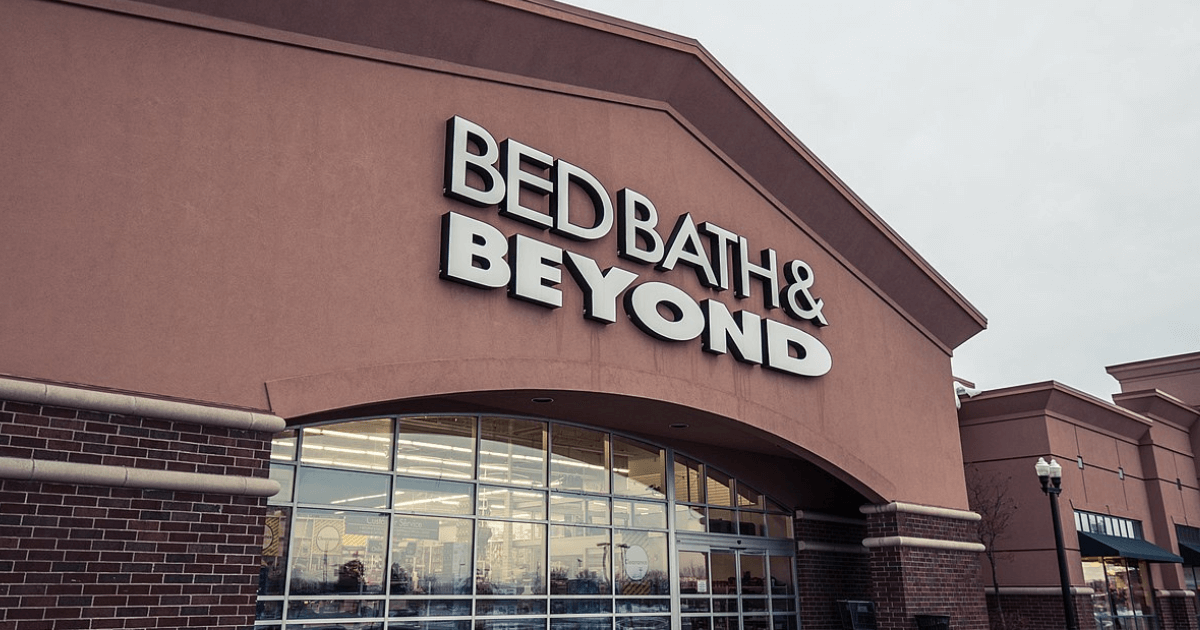 Bed Bath & Beyond Pares Down Private Label 
Bed Bath & Beyond's new strategy will focus on national and direct-to-consumer (DTC) brands, while paring down a private label business that once was a key component.
The retailer is cutting about a third of its private label brands, but will retain the Simply Essential (dinnerware), Nestwell (bedding), Squared Away (storage), and Everhome (home décor, bath products) and other brands. The chain is also focused on Britannia Home Fashions-licensed Uggs brand for bedding. 150 stores will close, including 50-60 locations in 2023, and 20% of its employees will be laid off.
The chain has faced many of the same challenges as its competitors, including excess inventory, shipping delays, inflation, and an overabundance of private-label goods that, in many cases, were sourced from their suppliers of branded products. One key difference is that some of Bed Bath & Beyond's private label products lacked the cache of those sold by Walmart and Target.
"Whether or not as a supplier you believe they can turn the corner and get back on track, there are probably some that will say 'not today' and will stick with the customers that they have good partnerships with," said an executive at a kitchenware supplier. "There is a very skeptical audience out there for whatever they are pitching and that puts aside that they dragged out payments, which obviously hurts [suppliers]."
Same-store sales are forecast to decline 26% in the second quarter ended June 30 and 20% for the year, according to Bed Bath & Beyond CFO Gustavo Arnal. The fact that the 771-store retail chain secured $500 million in new financing, including a loan, may assuage some concerns, however.
As Bed Bath & Beyond worked to secure that new financing, it was a "very careful and close balancing act with no holistic changes" with vendors, interim CEO Sue Gove said. She noted that the chain is developing 2023 and 2024 products strategies in partnership with vendors.
The challenge will be implementing a new merchandising plan in the lead-up to the holiday buying season, not to mention amid the deep discounts being offered as competitors sell off excess inventory—especially in home goods.
"They went too far one way with [private label] and it hurt their selection because they were so vested in their own brands that they didn't give their customers any options," an executive at a small appliance manufacturer said. "We did private label with them and want to make sure they are loyal to those that have supported them. There are going to be a lot of risks and it's a question of reevaluating the terms of everything. Somebody needs to right them because we really need them" for the home goods business.
For its part, Bed Bath & Beyond—which prior to the private label strategy was home to many national brands—will be taking a category-focused strategy that will replace an earlier "stack it high and let it fly" mentality. "This will ensure sure we have the right items anchoring into each room of the home," said Mara Sirhal, EVP and Brand President for Bed Bath & Beyond.
As for carrying DTC brands—the chain already sells Casper sleep products in select stores—it is a "big differentiator since innovation has changed the home category and those brands and experiences will be an important part of how our customers can discover with us once again," Sirhal said. "That's what our customer is looking for today."