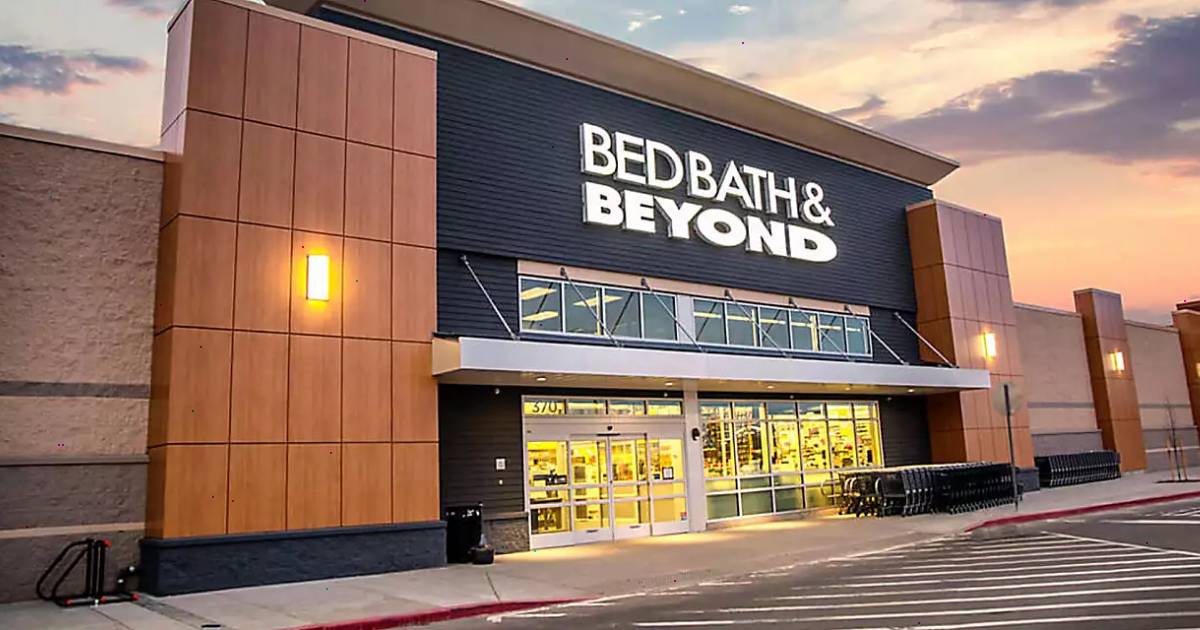 Bed Bath & Beyond's Departure Opens New and Expanded Distribution for Brands
With the bankruptcy and planned liquidation of Bed Bath & Beyond, suppliers are shifting their strategies to adjust to the loss of a top home goods retailer.
Ahead of its bankruptcy filing on Sunday, a number of suppliers had halted shipments to Bed Bath and started requiring cash-in-advance payments. Now, with hundreds of brick-and-mortar locations set to close their doors, Bed Bath's demise signals yet another chapter in a changing retail landscape.
During the pandemic, dozens of retailers liquidated following months of lockdowns. In 2023, retailers Tuesday Morning and Party City have filed for bankruptcy and there is ongoing concern about tightening consumer spending.
But the departure of a top specialty retailer like Bed Bath & Beyond harkens back to the shutdown of Toys "R" Us in 2018. It has since been reborn but, at the time, vendors were caught by surprise and forced to write down some inventory. They also increased business with mass retailers, who broadened their toy assortment prior to the holiday season.
In this case, off-price retailers like HomeGoods, Marshals, Ross Stores, and Burlington are expected to benefit from the void created by Bed Bath's departure. The more premium brands and goods that Bed Bath carried will likely move to department store chains and eCommerce retailers like Wayfair and Amazon, said Bill Robedee, Global Sales Director and North American President at tabletop supplier Portmeirion Group. Portmeirion generates 52% of its annual revenue from eCommerce and expects to increase business with Macy's and Amazon moving forward, Robedee said.
Similarly, licensed brands tabletop supplier Zrike Brands expects more of its business to flow to Marshalls and HomeGoods, CEO David Zrike said. And 988-store retailer Hobby Lobby's buyers were at last week's Tabletop Show in New York to expand the chain's assortment of dinner, cook, and serveware, suppliers said.
"You have to keep track of where the brands go to both make sure they are on the path you want and to make sure they mesh with each retailers' distribution strategy," said Carolyn LeFavour, SVP of Sales at Gibson Homewares. "And as much as the pendulum is swinging to online, we must keep the brick-and-mortars open."
For Bed Bath & Beyond, it was a long battle with several bumps in the road. The retailer didn't launch an eCommerce business until 2019, nearly 10 years after other retailers entered the market. It also attempted to shift business to private label when national brands were its hallmark. Finally, the chain launched a stock offering in February that it hoped would infuse $1 billion into the company, but ended up taking in only $360 million.
The future of the Bed Bath & Beyond brand will likely be decided in the next few months. Bids for Bed Bath's assets, which includes its own brand as well as those of buybuy Baby, are due June 2 and with a final decision expected by June 7.
"Everybody wanted them to succeed, but any time a retailer goes so deep into private label goods and walks away from national brands, it hurts them because for the consumer you need to have that balance," LeFavour said. "It was challenging because you wanted them to stay and be able to support them. But you had to do it cautiously because you are fiscally responsible for your own company."