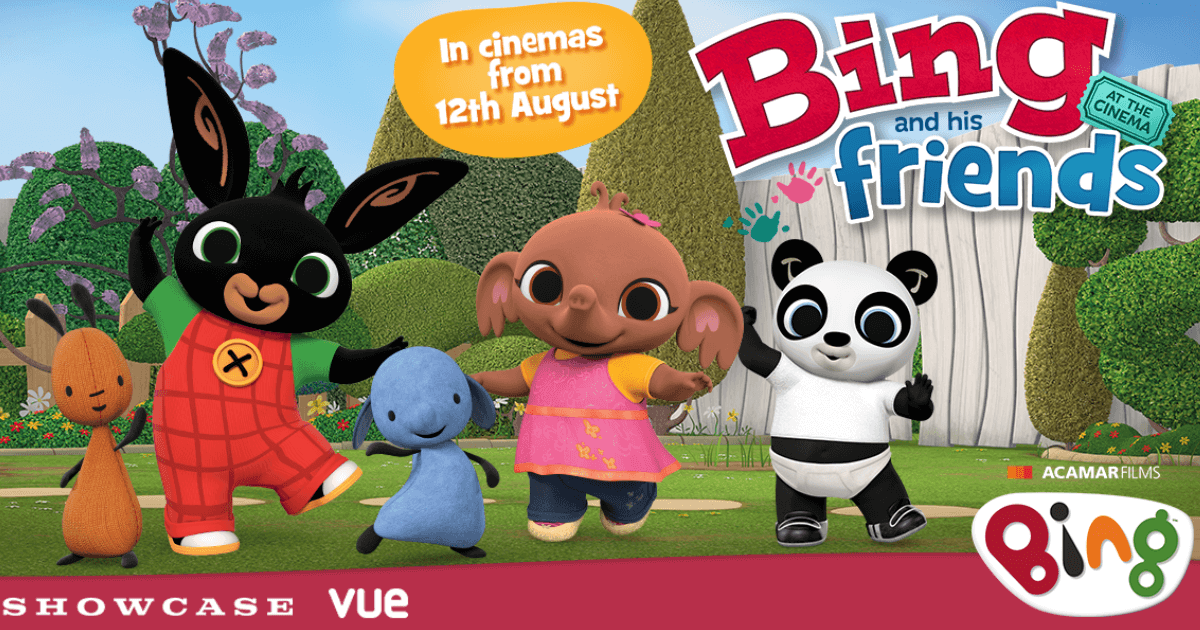 Bing And His Friends Return to Big Screens Across the UK  
London, UK — Bing, the hit pre-school show winning global audiences, will return to cinemas Aug. 12, delighting Bingsters and their families across the UK.
Produced by Acamar Films and Dublin-based studio Brown Bag Films, Bing and his Friends at the Cinema will release exclusively with Vue and Showcase cinemas nationwide.
This fun new cinema experience follows the box office success of Bing's Animal Stories, released in 2021, and Bing's Christmas and Other Stories which first brought festive joy in 2019 and, due to popular demand, enjoyed further screenings in 2020 and 2021.
Bing and his Friends at the Cinema includes favourite Bing stories and new interactive games to keep little ones captivated. Audiences can help complete a Bing puzzle, match Rainbow Fairy Mice, help Hoppity fly home and find Bing's speedy cars.
Whether it's a first magical trip to the cinema or a special day out, Bing and his friends at the Cinema is a perfect addition to Bing's 2022 summer events programme and is sure to be a real treat for the whole family!