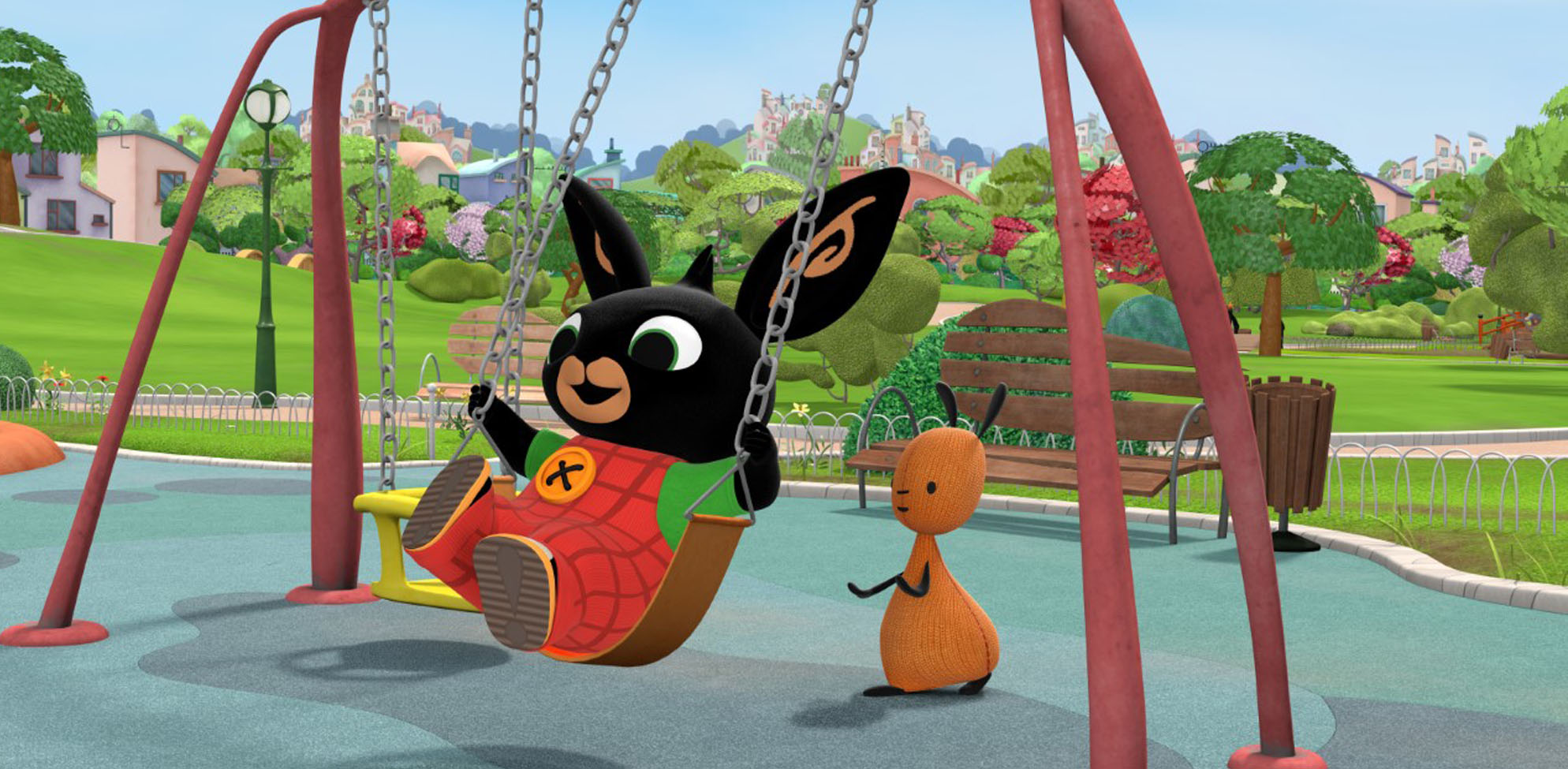 Bing Set to Win Croatian Pre-School Audiences With Launch On RTL KOCKICA
London, 27 February 2023 – Bing, the award-winning pre-school series, produced by Acamar Films, continues its rollout across Europe as 26 episodes of the show premieres in Croatia on RTL Kockica from 27 February. The Croatian-language version of the animated show, following the experiences of Bing, a curious and enthusiastic pre-schooler, will air on the children and family-focused channel. A Croatian language Bing YouTube channel featuring a mix of episodes, themed compilations and short clips launched on 16 December 2022.
"Families across Europe have welcomed Bing into their homes. The series is adored by pre-schoolers across Central and Eastern Europe where strong viewership is matched by strong product sales as well as remarkable responses to special Bing events such as cinema screenings and character appearances," said Eroulla Constantine, Director of Sales and Distribution, Acamar Films.
"Bing is a unique programme, sharing small, relatable and beautifully-produced stories that centre the delights and dramas of real pre-school life. We know that our audiences will love getting to know Bing and his friends and are so pleased to be adding the series to the RTL Kockica line-up." said Danijela Skacan, Channel Manager, RTL Kockica.
Bing already commands impressive viewership numbers in other Central and Eastern European countries where the show is available to watch in Poland, Hungary, Czech Republic, Latvia, Croatia, Albania, Bulgaria, Lithuania, Serbia, Bosnia Herzegovina, Slovenia and Slovakia. Due to popular demand, it was recently announced that Polish cinema chain, Helios Cinemas, have added additional dates of their Bing screening events.
The premiere on RTL Kockica coincides with the launch of Bing Golden Bear products in Croatia via Acamar Films' toy distribution partner for the country, Talent Show. Bing toys including soft toys and plastic playsets will be available to purchase from major Croatian retailers including Müller, Konzum, Baby Center, DM, Spar, Tisak, Kaufland and many more. An extensive in-store and digital marketing campaign will support the launch of Bing products including paid media campaigns, TV advertising and creative point of sale activations.
"There aren't many properties like Bing that resonate so strongly with young audiences and give them a way to understand and explore their world. Just as we have seen pre-schoolers and their families embrace Bing in other countries, we are confident that they will do the same in Croatia and look forward to working with Acamar Films and our retail partners to build Bing across the country." said Dejan Maćešić, Creative Director, Talent Show.
The launch of Bing on a linear channel in Croatia comes swiftly after the premiere of the series on France's France 5 television channel on 3 January 2023.
About Bing
Produced by Acamar Films, with Dublin-based studio Brown Bag Films, Bing has seen extraordinary success since it launched in the UK in 2014, winning the International Emmy for Best Children's Programme, the Writer's Guild Award for best writing in a children's programme, and a BAFTA nomination for best children's programme. Adapted specially for television, from the original books by Ted Dewan, Bing celebrates the joyful, messy reality of pre-school life and finds the big stories in the little moments. Bing is broadcast in 130 territories worldwide and continues to "move and delight" Bingsters and their grown-ups through an increasing range of award-winning films, books, magazines, apps, consumer products, digital, live shows and cinema experiences.
www.bingbunny.com
About Acamar Films
We are an independent creative studio headquartered in Camden, London and we love what we do. Our mission is to "move and delight" audiences worldwide. We produce Bing the international award-winning animated series and we are truly dedicated to serving the needs of young children in all that we do. Visit us at www.acamarfilms.com
About Talent Show
We are a Croatian based company that specializes in licensing as well as domestic and international distribution of high-quality children's animated series and toys. We aim to bring innovative, exciting products and content to the market that will provide children with fun and engaging ways to learn, play and grow. For more details, visit us at https://eng.talentshow.hr.