Blockbuster Branded Game Launching at Target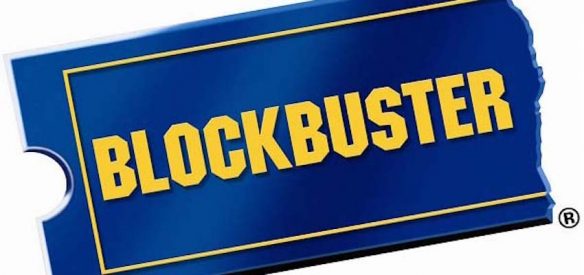 The once sprawling Blockbuster Video chain may be down to one store, but its brand lives on.
Family party game developer Big Potato and Spin Master are launching a Blockbuster-licensed card game ($19.99) exclusively at Target on May 5, as part of a larger agreement in which Spin Master is distributing the UK firm's 15 titles in U.S. under a three-year deal.
The Blockbuster game, the brainchild of Big Potato co-founder Dean Tempest, was developed under license from satellite service provider Dish Corp., which bought Blockbuster out of bankruptcy in 2011 and closed nearly all of its remaining stores (about 300) two years later. The last remaining Blockbuster store operates under license in Bend, OR. At its peak in the early 2000s, Blockbuster had a $5 billion market value and more than 9,000 stores globally, including 4,500 in the U.S.
The Blockbuster party game also will be sold in the UK through Asos, Paperchase and Firebox. Tempest came up with the idea after reading about the remaining Oregon store and later passing a Blockbuster pop-up shop in the UK that was giving away copies of a VHS version of Deadpool 2.
In addition to the Blockbuster title, Spin Master and Big Potato also jointly developed Disney Colorbrain, a family party game featuring four teams that compete in answering questions about Disney films.
Contacts:
Big Potato, Dean Tempest, Co-Founder, +44 20 3620 9495, dean@bigpotato.co.uk
Spin Master, Susie Lecker, EVP Global Licensing, 310-826-49114 x8616, susiel@spinmaster.com