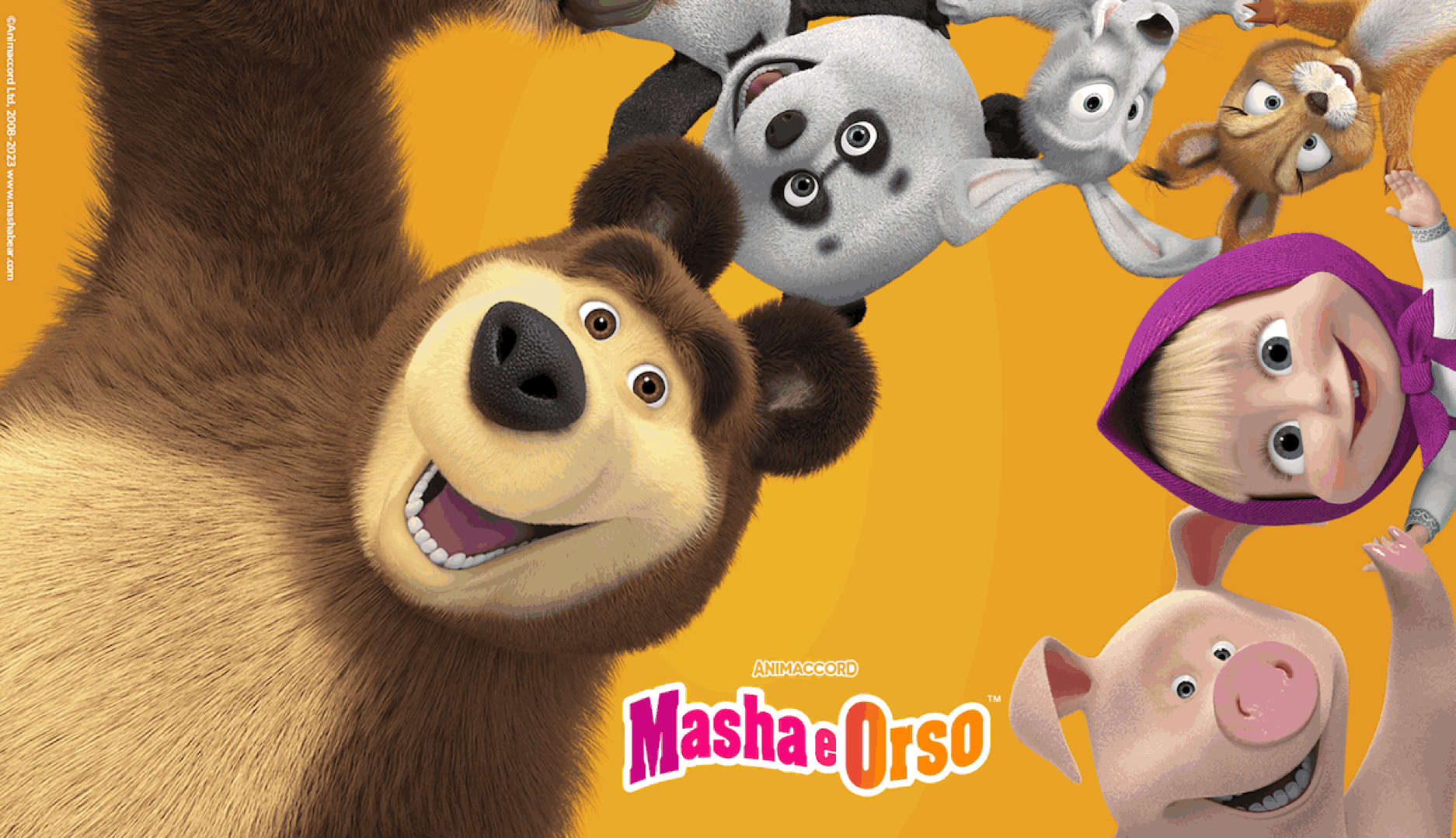 Bluey, Bing and Masha and the Bear are the top watched programs on Rai Yoyo
Most-watched children's channel focuses on best-loved series, managed in Italy by Maurizio Distefano Licensing
 Again, in this new year's beginning, in the kid's entertainment landscape in Italy, Rai Yoyo confirms itself as the most watched children's channel ever in linear mode, but also in on-demand mode thanks to Rai Play, available through free app.
Within Rai Yoyo's weekly schedule, all big names are included among cartoons such as Masha and The Bear, Bing, and the most recent acquisition Bluey, which has already made its way into the hearts of young children. In fact, among the top three most-viewed titles on Rai Play in terms of hours watched are Bluey and Bing.
Rai Yoyo is doubling Masha and The Bear's presence with 3 daily slots, including two 3-episode slots and one 5-episode slot. The latter includes 2 episodes from season 5, for a total of 11 episodes per day. Apart from that, the content has a wide media representation on other platforms such as DeA Junior, Netflix, Prime Video, and TIM Vision, and YouTube has just launched "I Corti," a new format of short videos in which the hilarious Masha stars in never-before-seen stories. The show is a global phenomenon on YouTube counting over 130 BILLION total views and 200 million followers along with 54 Creator Awards (including 6 Diamond Awards).
Moreover, the cartoon heads the list of the most in-demand children's shows worldwide according to Parrot Analytics data as of February 2023, as well as has been holding the Guinness World Records as the most-watched animated video on YouTube since 2019.
Bing also continues to be on Rai Yoyo with special appointments such as "Bing's Animal Stories," a compilation of the best episodes dedicated to animals and some unreleased content, aired on December 11, 2022. Bing episodes are also available in Italy on Disney+, DeA Junior, TIM Vision, Prime Video, Netflix and Vodafone TV. Since launching in the UK in 2014, Bing has garnered awards and accolades: the International Emmy for best children's program, the Writer's Guild Award for best writing in a children's program, and a BAFTA nomination again for best children's program. Adapted for television from author Ted Dewan's beloved books, with more than one million subscribers and more than one billion views on the Italian YouTube channel, counting 384,000 followers on Facebook, 42,000 on Instagram, and distributed in more than 130 countries, Bing continues to thrill entire families, adults and children alike, who find in the episodes ways to overcome the little big obstacles of preschoolers' daily lives.
The second season of Bluey made its grand debut on Rai Yoyo last December 26, and now the series is triumphing on the channel thanks to as many as 3 daily slots, each of 4 episodes, with a huge audience following. Bluey episodes are also available on Disney+.
In addition, BBC Studios Kids & Family launched Bluey's Italian-language YouTube channel earlier this year, which now boasts more than 60,000 subscribers. The series, which the Italian audience is becoming increasingly fond of, centers on Bluey, a Blue Heeler puppy who loves to play and turn everyday life into a new adventure that always turns out to be unpredictable and hilarious, bringing her family, friends, and community into her world of fun.