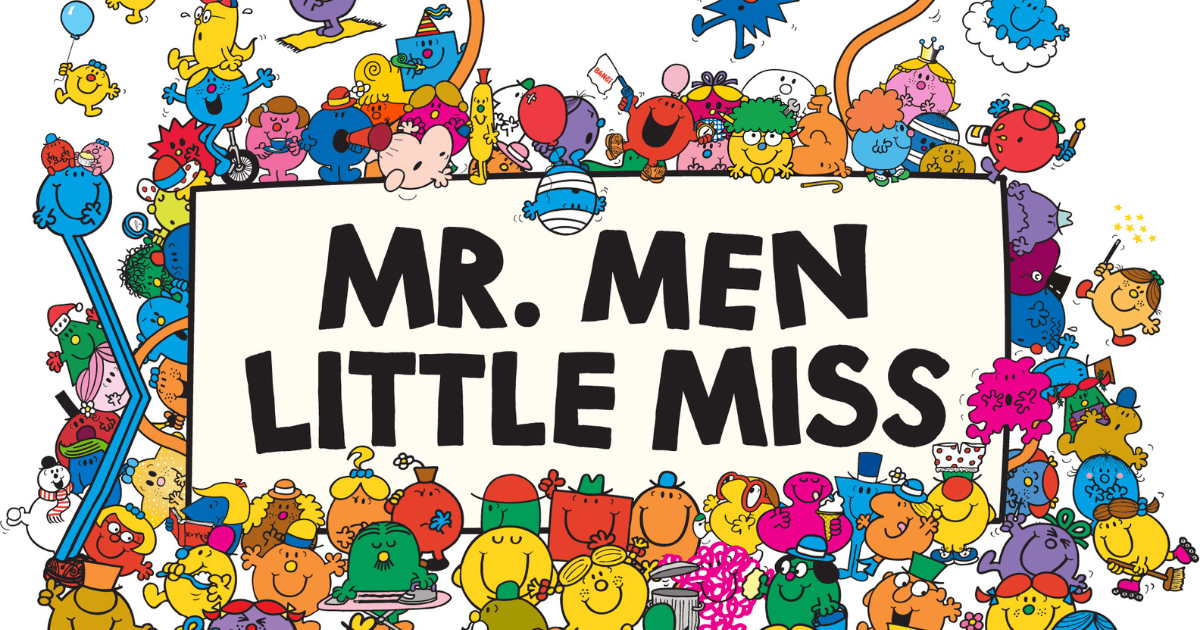 Boutique Licensing Agency Announces Mr Men and Little Miss as First Representation
Boutique Licensing Agency – BLA! – is the new EMEA-focused licensing agency whose aim is nothing less than to transform the partnership experience in the licensing industry. And only a few months after formally entering the market it's hit the ground running with its first representation: Mr Men and Little Miss, the famous British brand owned by the Japanese multinational corporation Sanrio Co., Ltd.
BLA! is a new agency inspired by a customer-centric approach and new thinking. But it is building on a base of experience and expertise across multiple categories and regions.
Heading a list of founders that reads like a who's who of major names from successful global toy and entertainment organizations are BLA! MDs Maria Maranesi and Marie-Noelle Lutte
Maria Maranesi has more than 20 years of licensing experience in global organizations, including the role of EMEA Regional Leader across the full portfolio of Mattel & HIT brands and, most recently, VP EMEA, National Geographic Partners, where she drove the vision and strategy for the National Geographic licensing programme in Europe & Africa.
For Mattel EMEA Marie-Noelle Lutte drove strategy, market growth and product innovation in the publishing category. For The Walt Disney Company she led a strategic partnership with the company's major global publishing licensee.
The other members of the BLA! team include former senior executives from the toys, publishing, entertainment and licensing sectors, all of whom bring many decades of experience to this new venture – along with an enviable network of world-class manufacturing, licensing and retail contacts.
BLA! offers across-the-board brand licensing representation services – from rights management to contract negotiation and retail activation. It also offers licensing and publishing consulting services. Its focus area covers every corner of EMEA – and beyond.
BLA! stands out in particular for a personalised, customer-first approach that reflects its results-driven, agile and flexible set-up along with its boutique identity. It boasts a diverse background – with partners from, and familiar with, a variety of regions, a key characteristic of the agency that also reflects its desire to embrace cultural diversity.
But this innovative new agency stands out in another way: it has a commitment to being part of transforming licensing to become a more sustainable industry.
Mr Men and Little Miss is BLA!'s first representation. This brand is a true classic with a multi-generational appeal, powerful levels of awareness, annual publishing sales in the millions, and continuing brand growth.
The brand will have a higher profile than ever as it reaches its 50th anniversary in 2021 and BLA! will be bringing its vast experience in toys, publishing and entertainment to bear on expanding this powerful and popular property into new areas beyond its key regional markets of the UK and France.
BLA! will be focusing on the highly significant markets of Iberia, GSA, Benelux, Nordic, Poland, Hungary, the Czech Republic, the Baltics, Russia and the CIS for all product categories. The company will also manage Latin American markets for publishing rights only.
Maria Maranesi says: "Our aim with BLA! was to combine fresh thinking, recognised expertise and a strong network of contacts with a highly adaptable and personalized service – and we're thrilled to be able to announce such a well-loved brand as our first representation. We're looking forward enormously to working with Sanrio during a key year for the Mr. Men and Little Miss brand."
Marie-Noelle Lutte says: "We are here to bring solutions that address the needs of all parties: brand owners, licensees, retailers and consumers. Building and nurturing strong relationships as a trusted and values-driven partner reinforces everything we do. In addition, the real magic happens when we transform our business opportunities into mutual win-wins."
Silvia Figini, Chief Operating Officer, Mr. Men – Worldwide, says: "Sanrio is happy to partner with such an innovative and flexible agency. Their attention to cultural diversity and sustainability will definitely be an important asset for our growth in Europe and is consistent with our corporate identity. BLA!'s expertise and strong network of contacts make them a great choice for a dynamic company like Sanrio/Mr. Men and we are sure they will support our business development significantly." 
About BLA! – Boutique Licensing Agency
To learn more about BLA!, please visit www.boutiquelicensing.com
About Sanrio
Sanrio is the global lifestyle brand best known for Hello Kitty who was created in 1974, and home to many other beloved character brands such as My Melody, LittleTwinStars, Cinnamoroll, Pompompurin, gudetama, Aggretsuko, Chococat, Bad Badtz-Maru, Kerokerokeroppi and the British icons Mr. Men Little Miss.
Sanrio was founded on the small gift, big smile philosophy – that a small gift can bring happiness and friendship to people of all ages. Since 1960, this philosophy has served as the inspiration to offer quality products, services and activities that promote communication and inspire unique consumer experiences across the world. Today, Sanrio's business extends into the entertainment industry and includes the operation of a number of theme parks. Sanrio boasts an extensive product lineup of around 50,000 products, which are available in over 130 countries and regions around the world. To learn more about Sanrio, please visit www.sanrio.eu and www.mrmen.com and follow on Facebook, Instagram and Twitter.