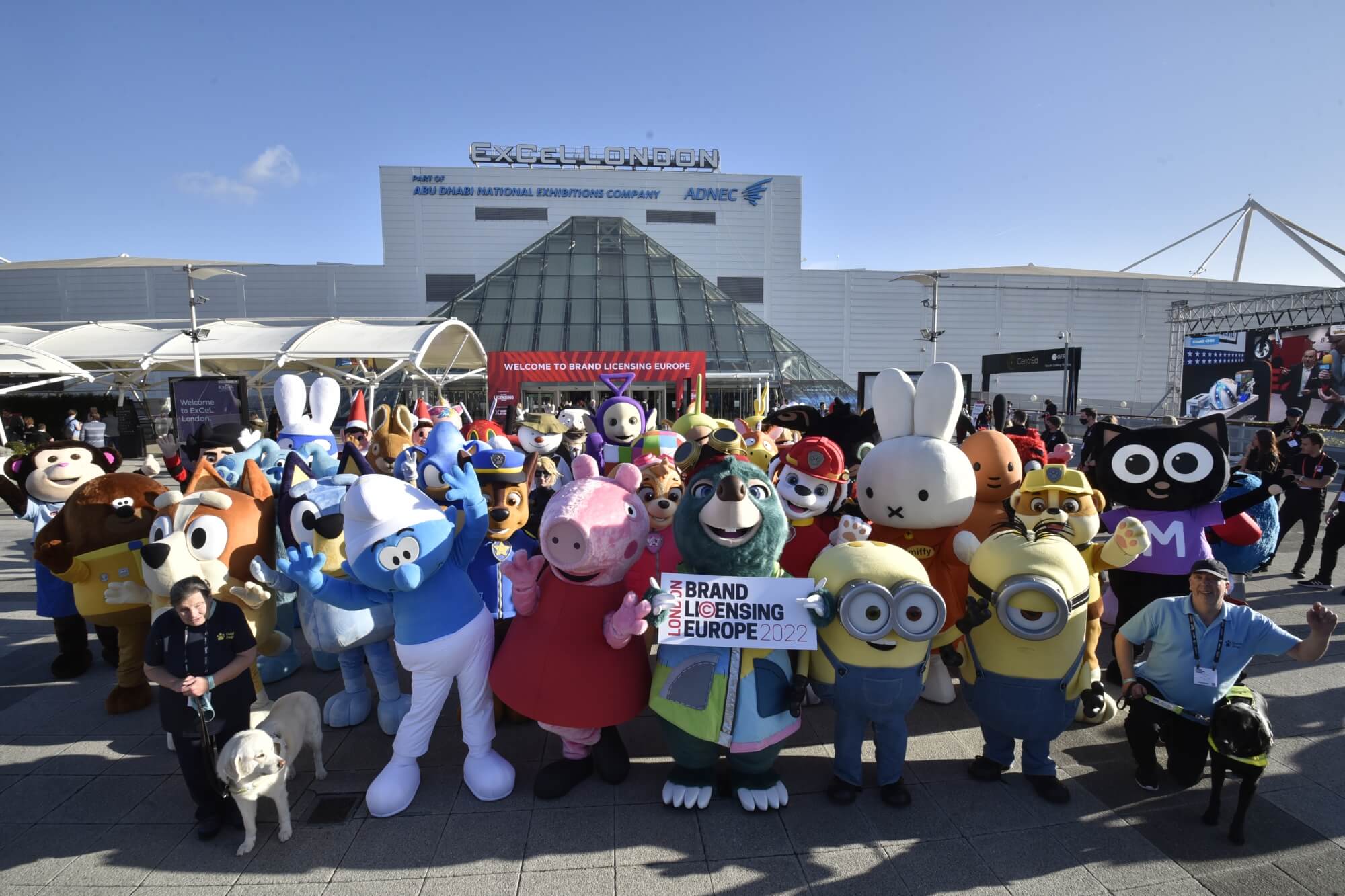 Brand Licensing Europe brings together all the key players in licensing
Text: Salli Raeste
The Licensing International Nordics team visited the popular Brand Licensing Europe expo in London. Find out who was attending and how they do business.
Observing a two-minute silence at Victoria station and arriving at our hotel the exact moment the coffin of Queen Elizabeth II was carried out of Westminster Abbey (the tv in the lobby informed us),  gave an unusual start to our expo trip. Despite the national mourning and a day off, Brand Licensing Europe, also known as BLE, started well-organised the next day, only a few hours later than originally scheduled. 
At the fair, people were enjoying post-pandemic face-to-face meetings and one could feel the positive energy and excitement. What else can you expect if one of the most thriving global businesses is done while hugging soft kids' characters? We talked to some of the most interesting companies to see what they are looking for at BLE.
Flowhaven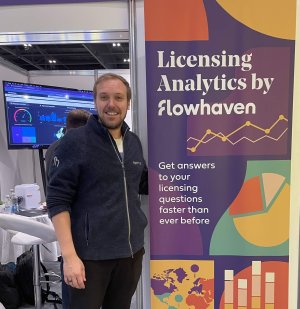 Finnish licensing analytics company Flowhaven's booth is busy. Old clients and new connections visit the team as the company is launching their new service; Licensing Analytics.
Their Flowhaven platform has helped solve a lot of problems in the licensing business, and the new Licensing Analytics software is really going to change the game.      
As co-founder Timo Olkkola describes it, the new software is "killer." 
"We have created a software that takes licensing to the next level. Our customers can use hard, up-to-date data instead of gut feeling to make the right decisions and have instant answers to complex licensing solutions." 
Olkkola is seemingly enjoying his time at the fair. He tells us that they often fly out to meet their customers and prospects at their offices, but the licensing fair is an important addition to their face-to-face meetings. "We must get together and meet face-to-face. There is a great need for that after the pandemic." 
Nelly Jelly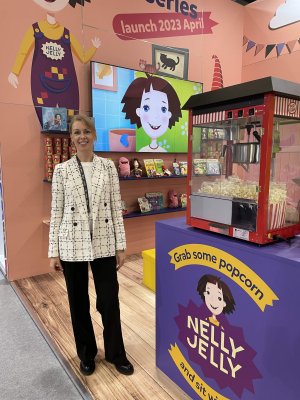 Lithuanian kids' brand licensor Nelly Jelly World is attending the fair for the first time. The booth is impressive with its multiple product categories. Brand Development Manager Greta Stankuté finds the fair very well organised.
"It's easy to book meetings and we have been very busy meeting licensing agencies and for example kids' magazines. We are looking for licensees but also a distributor for our upcoming animated film." 
Their Nelly Jelly character has been well received by the expo crowd, and the company is hoping to replicate its local success story on the global market.
"Our IP is 12 years old and we already have over 100 Nelly Jelly titles. Lithuania has 2,6 million residents and our audience is 140 000. We sold 1 million products last year." 
The numbers are big, because Nelly Jelly is the number one kids' character in Lithuania with loyal fans. "The families who buy our products, buy multiple items: they use our toothpaste, eat our porridge, and read our books."
The Nelly Jelly licensing journey started with book publishing and grew from there. The books have already been sold to 13 countries. "We believe that through our existing partners we are capable of accessing other markets and increasing awareness."
V&A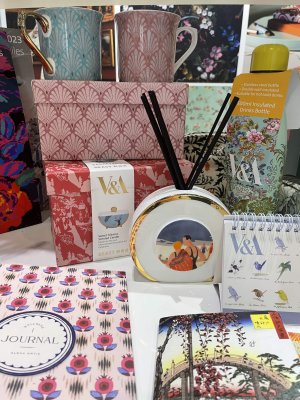 The renowned Victoria & Albert Museum has an impressive collection of items at their booth. They launched their licensing programme over 20 years ago and it forms a substantial part of the museum's business and income. 
"We could not have survived the pandemic without our licensing programme", says Caroline Bentley, Licensing Account Manager. "When everything was closed, our licensing business continued to roll." 
The V&A products are sold globally in small boutiques as well as large shopping centres. The museum has vast archives and endless possibilities to make use of it. 
Product ranges vary from stationery to wallpapers and from fashion to cosmetics and jewellery. I notice that patterns are at the core of the archive. "The William Morris (one of the most celebrated 19th century designers) pattern collection is always very popular", Bentley points out.
"Anyone can start licensing our patterns. We for example have some small boutiques in Scandinavia selling products, like napkins and such, with our patterns on them."
At the moment, V&A has 90 global partners. The museum is very careful about whom they collaborate with and aim to build close and long lasting relationships. 
"We encourage our partners to have fun and for example recolour the design for modern tastes. We make sure that the quality is excellent, but we also want to keep the prices accessible. Licensing is a way to give anyone the possibility to enjoy the museum archives", Bentley tells us.
Plus Licens 
Plus Licens is an agency with 40 years of experience in lifestyle brand licensing. With their headquarters in Stockholm, they also have offices in Poland, Hungary and Czech Republic. With well-known brands like Bluey, UCLA, Paul Frank and Men In Black on show, their booth is buzzing.
On the floor I spot the familiar Finnish outdoor game Mölkky, a complete unknown to many expo visitors. A batch of wooden blocks, it is a game which can be spotted at many finnish summer cottages and leads a steady, quiet life with very little marketing effort.
I spotted the game in a Céline boutique in Milan last spring with the fashion brand's logo on it. I have to stop by and ask whether Plus Licens has licensed it for Céline. Olivia Tamm Delin, Account & Marketing Manager Softlines Nordic responds with excitement:
"We don't have anything to do with that, because the Céline game is not Mölkky branded, but we just found out that Mölkky is a super trendy subculture movement in Italy and France! Our team found instagram accounts dedicated to the game and there are creative DJs, artists and video directors who arrange Mölkky tournaments frequently. Now we are hoping to collaborate with them." 
I check one of the instagram fan accounts Olivia shows me (@la_veritiera_molkky) and see for myself how anything can turn out to be the next big thing when subcultures are involved. 
Want to know more about Licensing International Nordics? Contact Outi Tiainen, otiainen@licensing.org