Brexit, Sustainability, eSports to take Center Stage at BLE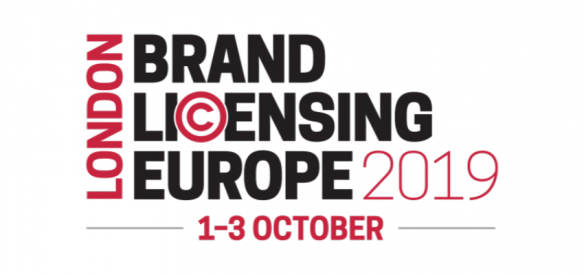 Brand Licensing Europe (BLE) will offer a broad array of education sessions during the show's three-day run at the ExCel Centre in London in October, including five delivered by Licensing International.
The education program features 25 sessions spanning sustainability, publishing, animation, gaming, eSports, food and beverage, heritage, fashion, influencers and retail. Among the new categories added to the program this year are publishing, heritage and eSports.
Licensing International will be providing several sessions including "Introduction to Licensing" (Oct. 1 and 3) that will be led by Managing Director Kelvyn Gardner and "Preparing for Brexit" (Oct. 2) that comes as the UK faces an Oct. 31 deadline for withdrawing from the European Union.
The growing sustainable products trend will be at the heart of the "Why You Can't to Ignore the Impact of Sustainability on Licensing" panel discussion (Oct. 1), while the challenges facing retail will be central to "Successfully Navigating a Changing Retail Environment "(Oct. 2).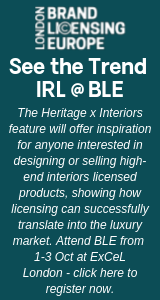 Also,  on tap from Licensing International will be "Strategies for Creating Effective Collaborations" (Oct. 1) led by Peanuts Worldwide Executive Vice President Roz Nowicki and "Influencers 2.0: What You need to Know," (Oct. 2) which will feature Katie Bohm, Head of EMEA for data and analytics firm HYPR Brands and Ian Shepherd, founder of the social media licensing agency The Social Store.
"We are incredibly proud of this year's conference program – it's comprehensive and cohesive and considerate of everyone visiting BLE," BLE Event Director Anna Knight said. "With sessions on gaming, publishing and heritage licensing, we have tied the educational content to this year's themes, delivering rich, deep content that's of real value to retailers and licensees.
"We cannot wait to announce this year's two keynotes – one focusing on animation and the second on eSports – we just know they are going to be packed out. All BLE sessions are free to attend – just the like the show itself – and space will be available on a first come first served basis. When it comes to the keynotes, we recommend that visitors arrive at least 10 minutes before they start to avoid disappointment."