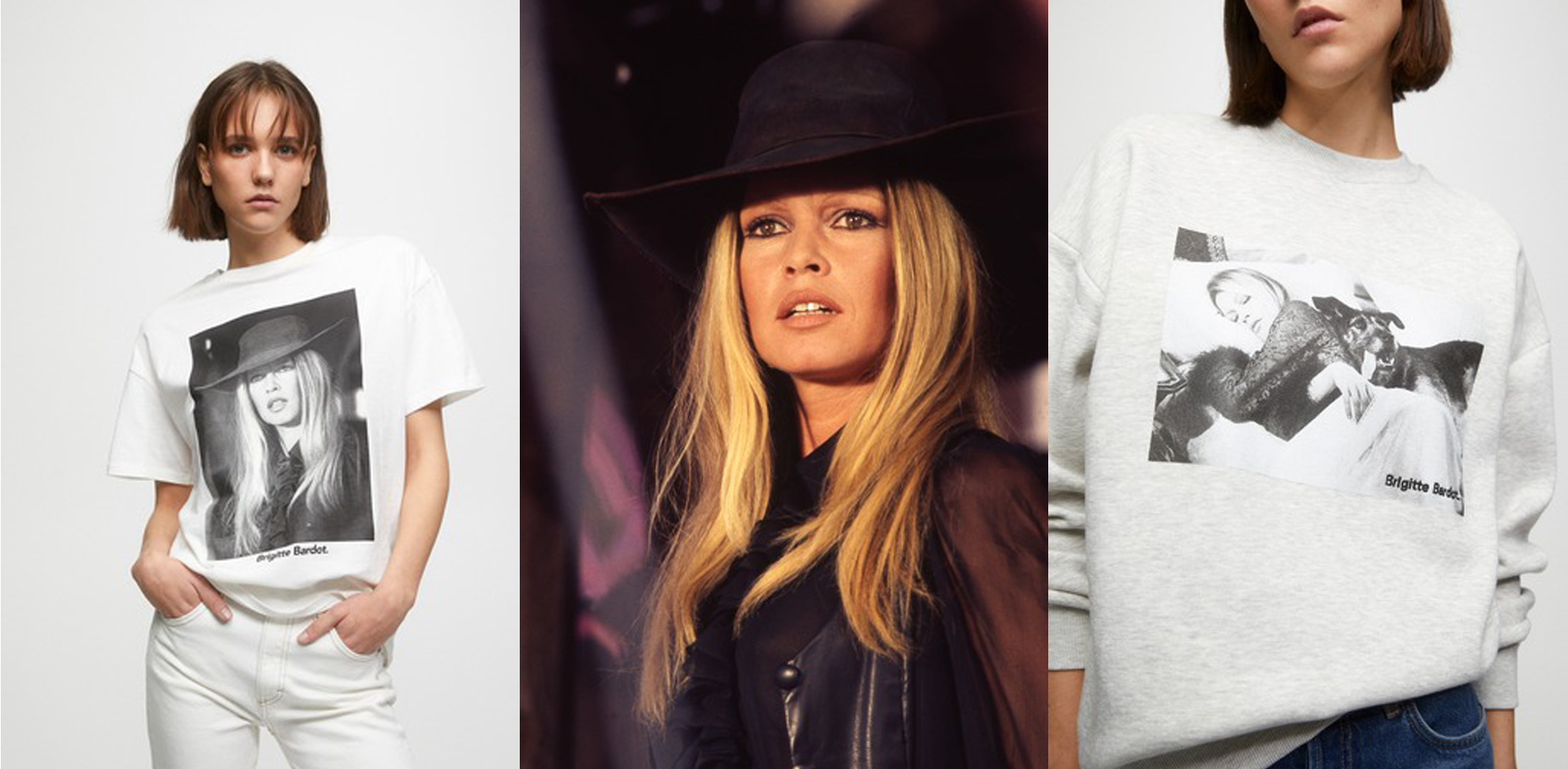 Brigitte Bardot Announces Limited Apparel Collaboration with Pull&Bear
At the dawn of the year 2023, Brigitte Bardot master licensee joins forces with Pull&Bear, Spanish ready-to-wear brand, to create a limited edition capsule collection.
For over thirty years, the brand has been offering ready-to-wear and accessories collections with pop and casual wear influences to a young target that is fond of easygoing, comfortable clothes and aware of the environment in which they live.
From the beginning, Pull&Bear has regularly associated itself with many pop culture brands: TV series, video games and celebrities, anything able to create a link between fashion and people is part of the Pull&Bear universe.
This new capsule collection in the effigy of Brigitte Bardot naturally fits in this approach.
This limited edition line is made up of a 100% cotton white T-shirt and a fleece mottled grey sweatshirt. Two essential pieces for women's wardrobes featuring two iconic visuals of Brigitte Bardot taken by the famous photographer Terry O'Neill.
The collaboration is now available in Pull&Bear stores as well as on their website www.pullandbear.com.
About Brigitte Bardot:
Brigitte Bardot embodies a positive sensuality that is at once authentic, bold, and resolutely French. She reflects the wild beauty, carefree spirit, and joie de vivre of the '50s, '60s, and '70s.
Family Trademark TLM, the exclusive Master Licensee of the Brigitte Bardot trademark, is a subsidiary of the French group V2D Lingerie.
About Pull&Bear:
Pull&Bear is a Spanish ready-to-wear brand belonging to the Inditex group, worldwide fashion player.
Since its inception in 1991, the brand has been offering popinfluenced pieces whose values are rooted in three main principles: to offer trendy and qualitative products at an affordable price for its young customers.