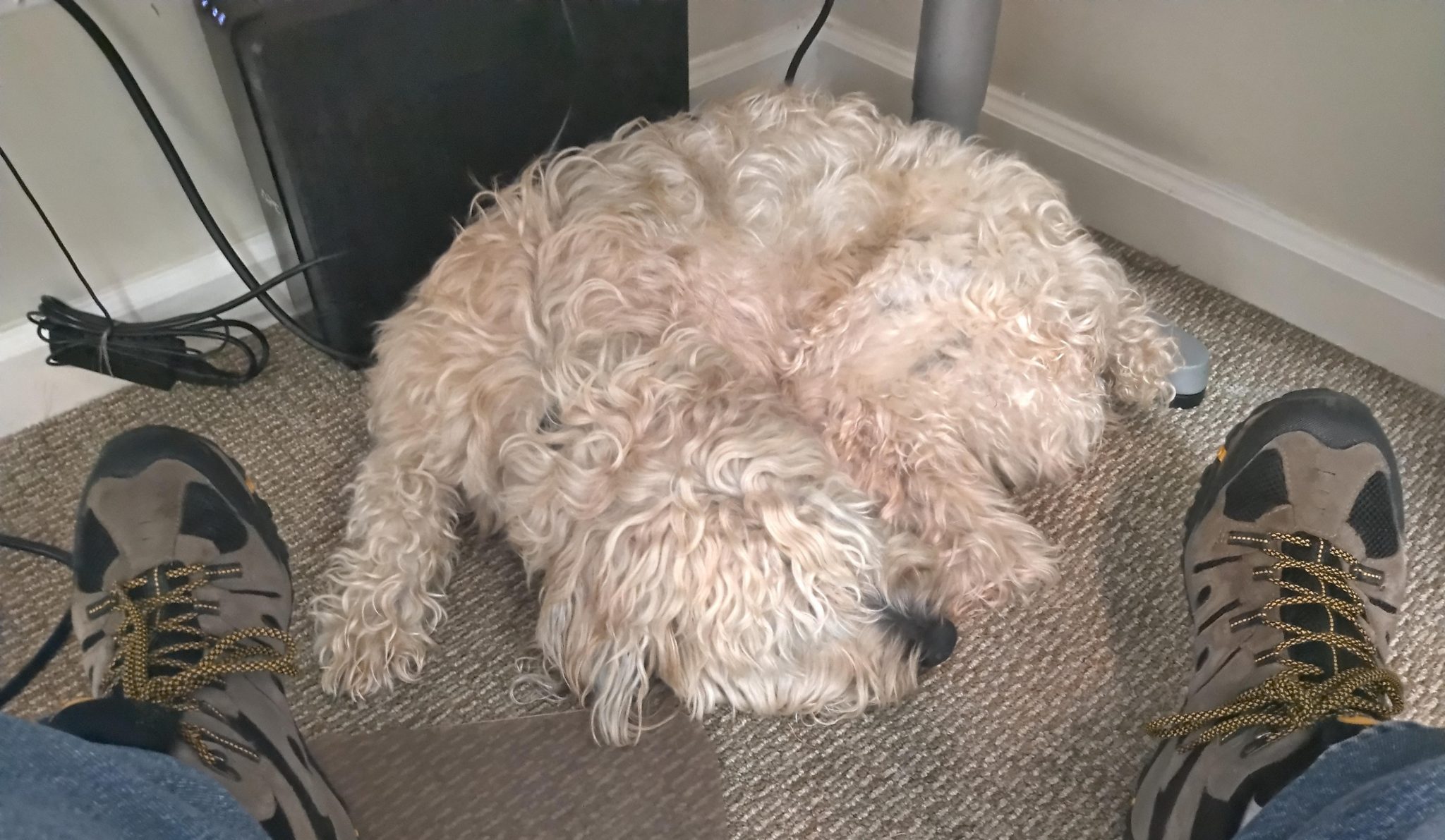 Bring Your Work to Dog Days
By Marty Malysz
President, Dependable Solutions Inc.
An unexpected blessing during these stay-at-home pandemic days is discovering one of life's simplest pleasures.
Some background: I always resisted bringing my dog Rufus to work since I did not do a great job training him to be a calm service pooch.  The one time I took him to the office last year, my working session only lasted 30 minutes which was all he could tolerate. Who am I kidding? He is a Wheaten Terrier or just shortened to "Terror" with the amount of energy he has.
The good news is that at 11 years old, Rufus has become a calmer more relaxed version of himself, with only short bursts of extreme energy. He also enjoys walks from all four of us at home around our neighborhood each day as a legitimate excuse to hunt Pokémon.
As I spend all day in my back office each day, Rufus is my quiet companion resting below my feet.  I  admit that it is very therapeutic to have a man's best friend with me most of the day. We laugh when Rufus barks or when Ron's cat meows on Zoom or MS Teams calls.  I believe this is the new normal so let's embrace it.
During these challenging business times, it is time to Paws.  Enjoy a long walk with your four-legged companion or some quiet time at work with your best friend.