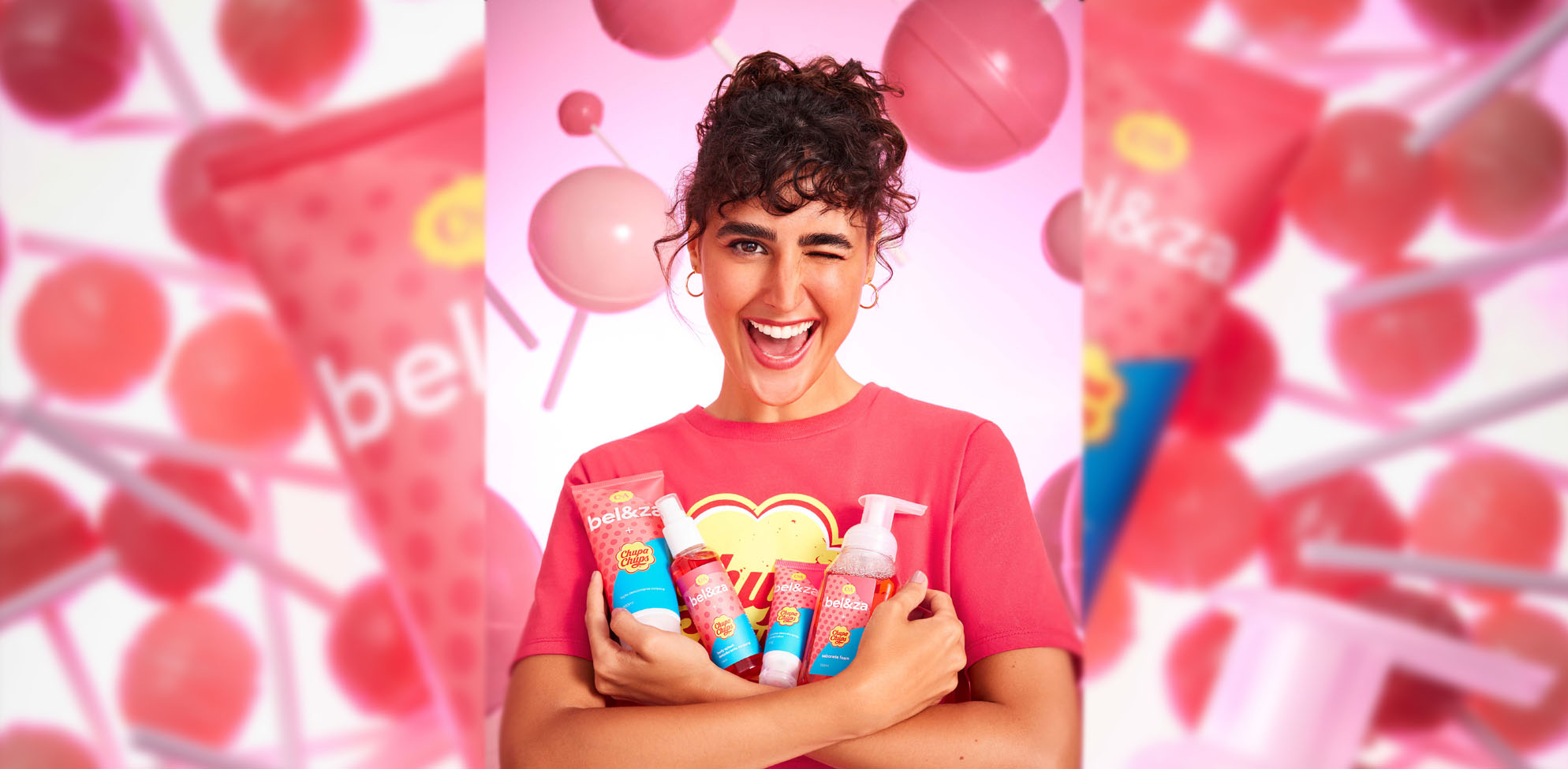 C&A Drops Chupa Chups Beauty Range in Brazil
Bel&eza C&A, the beauty division of C&A Brazil, has launched a range of bath and body products with Chupa Chups, the popular candy lifestyle brand of Perfetti Van Melle.
The collaboration wants to invoke the scent of Chupa Chups' classic strawberry lollipop, with a packaging reminiscent of the 1950s and 1960s, the period in which the candy brand was launched. The collection combines fun with functional body care and it consists of five items: body deodorant, body splash, soap, moisturizing lotion, hand cream and a t-shirt with the famous lollipop logo.
Bel&za C&A and Chupa Chups products will be available for sale in C&A stores, as well as through the retailer's app and e-commerce platform. The prices for the products range from R$ 19.99 to R$ 49.99.
Licensing agency Destra was responsible for the collab between Bel&eza C&A and the Chupa Chups brand.
Video: https://youtu.be/rUTF8tLwHj8
ABOUT PERFETTI VAN MELLE GROUP
The global confectionery group Perfetti Van Melle is a privately-owned company producing and distributing candies and chewing gum in more than 150 countries worldwide and it owns many much loved brands, of which several build successful licensing programs in key markets across the globe.
Chupa Chups has been conquering the heart and taste of kids and teens since 1958. The brand has become world famous for its round lollipops in many flavours and the flower shaped logo which was designed by the famous artist Salvador Dalí in the late sixties.
Chupa Chups' characteristic flavour profile is also ideal to bring credibility and to inspire innovative food and beverage products that never fail to stand out on retail shelves.