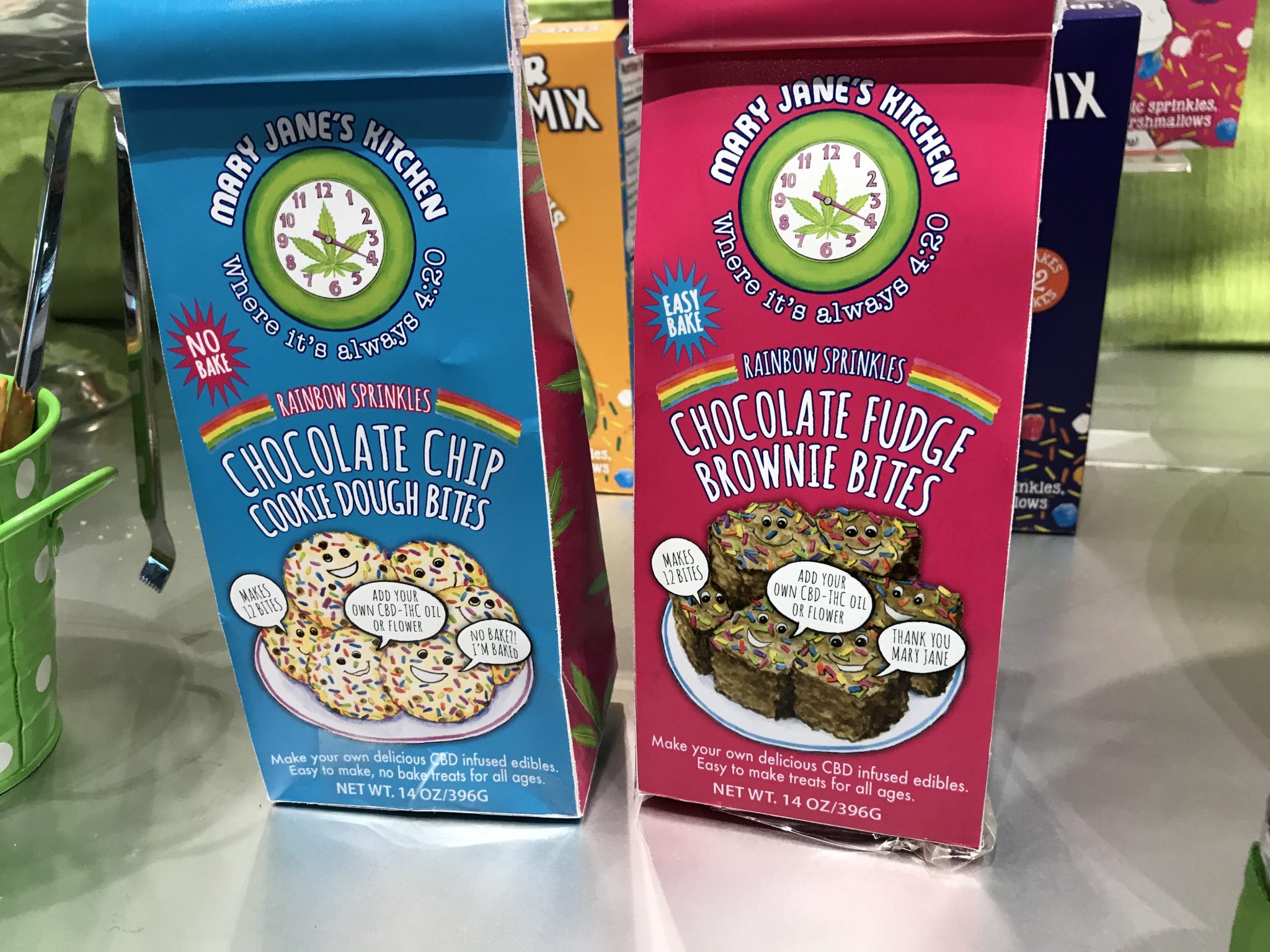 CBD- and Beer-Infused Products Abound at Summer Fancy Food Show
CBD- and beer-infused food products were front and center at the Summer Fancy Food Show, while there was a noticeable downturn in celebrity-based coffees on display.
Here are some of the trends were observed:
While federal law currently bars CBD being added to food, suppliers of every stripe were promoting non-licensed infused products.
Most suppliers we polled said they were awaiting the Federal Drug Administration's (FDA) decision of whether CBD will become a federally-regulated substance, while at same time already bringing products to market largely through ecommerce and brick and mortar specialty chains. The FDA had a public hearing on the subject in late May, but hasn't set timing for making a decision.
For its part, Colorado-based Enerhealth Botanicals promoted its coconut vanilla extract that is being sold through 31-store Lucky's Market locations, and Freedom Foods displayed CBD-based bites, crisps and cookies and is expanding its factory to add CBD-oil extraction equipment.  Pelican Bay Ltd. showed Mary Jane's Kitchen CBD-infused chocolate fudge brownie and chocolate chip cookie dough bites in packaging emblazoned with the slogan "where it always is 4:20" — a reference to the date of the annual cannabis celebration.
Even Elmhurst, founded as a New York-based dairy 90 years ago, is getting into the mix with hemp seed-based non-dairy creamers.
"There is still a lot of confusion out there as far as what CBD is and that has made major retailers hesitant to carry CBD-based food products," says Enerhealth VP Effie St. Clair. "But we moved forward because eventually there is going to be FDA approval and we wanted to get a jump on it."
We saw several beer-infused meats and sauces. New Belgium Brewing Co.'s Fat Tire brand is entering the food business via a licensing agreement with Perdue Farm's Niman Ranch subsidiary. In August, Niman will launch sales of bratwurst, rib, barbecue sauce, pulled pork and shredded beef infused with Fat Tire amber ale.
At the same time, fellow Perdue subsidiary Coleman Natural Foods is readying Budweiser-branded jalapeno cheese bratwurst, ribs and pulled pork.
On the show floor, coffee marketers seemed to be showing fewer celebrity names in favor of food- and beverage-related licenses. brands more closely aligned with the drink itself. Gone were the Trump, Emeril Lagasse, Gordan Ramsay's Hell's Kitchen and other celebrity-based labels that were at previous Summer Fancy Food Shows and replaced by Entenmann's, Jim Beam, Bailey's and Harry & David labels.  The outlier was White Coffee Co.'s Frozen 2 K-cups and ground coffee.
"We found that brand really has to be more closely aligned with the drink itself because otherwise the consumer doesn't make the connection and celebrity brands don't deliver that," says Two Rivers Coffee Marketing Director Sam Blaney, whose company has previously sold Emeril- and Trump-branded coffee.
The same can be said for hot chocolate.  Two Rivers is in discussions with Mondelez International about Chips Ahoy! and Nutter Butter hot chocolate K-cups to go along with those it markets under the Junior Mint and Tootsie Roll labels.
Not everything works as planned.  Two Rivers' Welch's hot cider K-cups, introduced last fall, fell short of sales targets, in large part because of a packaging miscalculation, says Blaney.
"We didn't want to be pigeon-holed as a fall-only product so the package design was bright and airy and people reacted negatively to it," says Blaney.
The Spice Lab is launching its first licensed product with Wolfgang Puck salts spices including black pepper, pink salt and roasted garlic as well as pasta, risotto and gift packs.
Contacts:
Enerhealth Botanicals, Effie St. Claire, 866-762-9238, info@interhealthbotanicals.com
Freedom Foods, Cathy Bacon, Pres., 802-728-0070, cathy@freedom-foods.com
Niman Ranch, Rob Hurlbut, COO, 510-808-0330
The Spice Lab, Brett Cramer, Co-Founder, 954-275-4478
Two Rivers Coffee, Sam Blaney, Marketing Dir., 732-744-6152, sam@tworiversco.com
White Coffee Co., Jonathan White, EVP, 718-204-7900, jwhite@whitecoffee.com