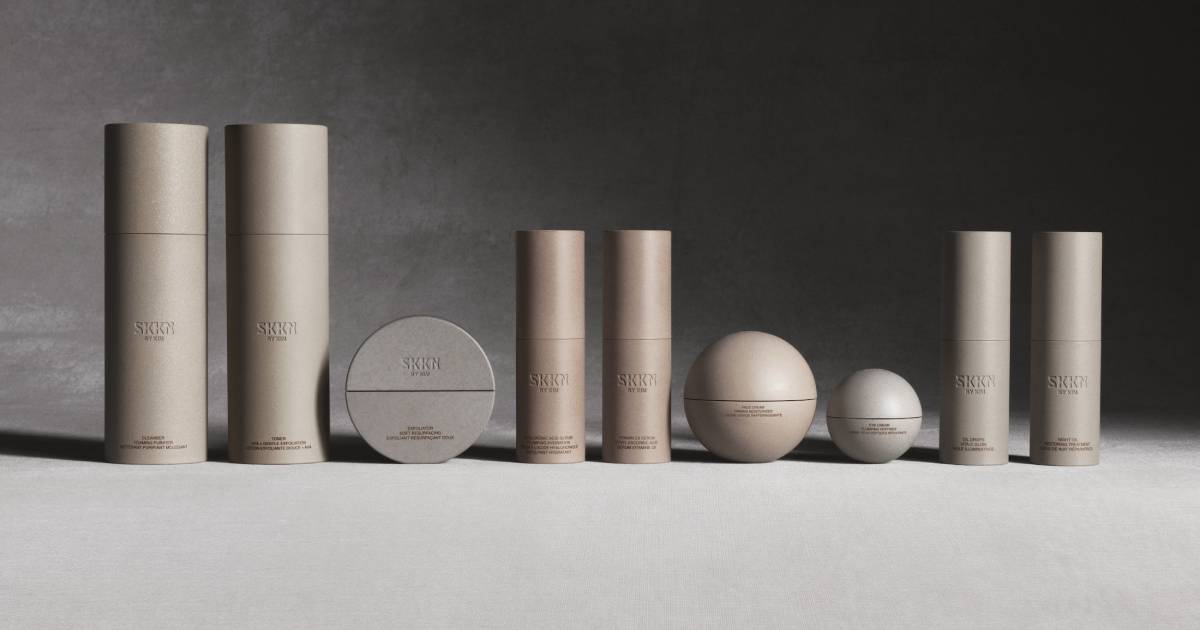 Celebrity Makeup Gets a Makeover
Several celebrities are seeking to reacquire the rights to their brands. For some, it may stem from dissatisfaction with a licensee's sales, while for others it could be out of necessity after the licensee filed for bankruptcy. But in every case, the celebrity is taking a more hands-on approach to managing their beauty brands.
Singer Ariana Grande is seeking to buy back licensing rights to her r.e.m beauty brand—a top seller at retailer Ulta Beauty since launching there in 2022—for $15 million from bankrupt Forma Brands (parent of the beauty brand/retailer Morphe). Grande, who recently launched the 60-shade Sweetener foundation, struck an agreement with Forma in 2020, which introduced products the following year. Forma was also the home for the beauty brands of YouTube makeup artists Jeffree Star and James Charles.
At beauty products supplier Coty, both Kim Kardashian and Kylie Jenner are seeking to buy out deals struck in 2021 and 2020, respectively. Coty's combined investment in Kardashian and Jenner is valued at $800 million, with the company owning a 51% stake ($600 million) in a Kylie Cosmetics joint venture. Kardashian's deal with Coty is a "strategic" partnership with the company owning 20% of the SKNN brand , according to the company. Coty posted a double-digital sales gain in Jenner's products in fiscal Q4 ended June 30. But Jenner and Kardashian have had disagreements with Coty over pricing and the value of the brands.
Coty has not commented on plans for the two brands going forward. But the beauty supplier, which has 22 licensing agreements, is sharpening its focus on prestige fashion brands. It recently signed a 15-year extension of a fragrance agreement with fashion brand Marc Jacobs to include makeup. And it launched a new premium fragrance, Burberry Goddess, in France in July and is expanding it globally. Among its other beauty licensing agreements are those with Gucci and Calvin Klein. Coty's top seven licensed prestige brands accounted for 88% of its revenue in the fiscal year ended June 30, the company said.
Overall, beauty products under exclusive licensing agreements represent 63% of Coty's annual sales, which were $5.3 billion in the fiscal year ended June 30. The company's potential selling back of brands to celebrities comes as it works to pare down $3 billion in debt after having launched a $750-million senior secured note offering in in July.
Beauty retailer Ulta has long been home to a number of celebrity brands and its appetite for those offerings has only grown. Ulta's in-store format at Target has now reached 421 locations, where beauty products from Grande and singer Billie Eilish share shelf space.
"Consumers are becoming less focused on product pricing tiers and are trading around, choosing to engage with brands that offer on-trend newness and compelling social media content," Ulta CEO Dave Kimbell said.
And while many current celebrity brands are taking advantage of trends and using social media platforms like TikTok to connect with consumers, there has been a long-standing attraction between beauty brands and celebrities.
Actress Marilyn Monroe served as a brand ambassador for Channel No. 5 in the 1950s and actress Elizabeth Taylor unveiled her White Diamonds fragrance with Elizabeth Arden in 1991. A new era of celebrity beauty and fragrance lines was launched in the early 2000s with the likes of Jennifer Lopez, Taylor Swift, Jennifer Aniston, Christina Aguilera, David Beckham, Beyoncé, Naomi Campbell, Paris Hilton, Mariah Carey, Drew Barrymore, and Madonna all taking part.
But the celebrity-branded beauty business has always been fraught with cycles of popularity. This is partly because while beauty trends tend to run on seven-year cycles (four years to peak and three years of moderation), celebrity brands run on cycles of just one to two years each of peak and moderation, said Ashley Helgans, VP of Equity Research at Jefferies. Celebrity beauty brands last hit a down cycle in 2015-2016 when some companies like Inter Parfums halted the licensing of them.
"Celebrity brands face a unique set of constraints in that the repeat purchase rate is lower than traditional brands," Helgans said. "The challenge to celebrity brands is to convert trial and initial enthusiasm into longer duration loyalty, regiment consistency, and replenishment purchases."