CES 2020: Licensing Lessons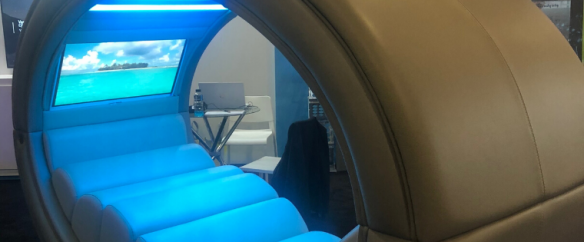 Last week's Consumer Electronics Show was about a lot of things way wayyyyy beyond licensing, but it delivered on what licensing executives need to keep in mind when building future programs – solutions for sustainable, personalized, innovative services and products.
After 5 million steps (there were lots of exercise- and health-related gadgets this year, so we could count them) through multiple halls, ballrooms and exhibits, we were able to gather together some licensing lessons you might have missed!
We saw all the "W Products" (some WOW, some WHY?!), and one can read all about the inspiring confusion that went down there in the general media, such as: Fake people (NEON's Avatars), fake meat (Impossible Pork) and much more…
Here's some of what we saw:
All About the S's: Services & Subscriptions
Brands are beginning to conclude that services and subscriptions are a much more sustainable business model than physical products. Most high-profile example: Apple, which saw its Services division deliver record-breaking revenue in 2019, and good news too as hardware sale mature.
Branded services likely will become popular in every category, and they need to be:
Personalized
Cause-based
Sustainable
Traditional marketing is going to fade away, replaced by consumer experience and AI. Since licensing is a form of marketing, our lingo is about to change a bit too. A service or experience as a product (think: cruises, tours, pop-ups, amenities, subscriptions, etc.) will create substantial revenue streams via license or partnership.
So how can your brand/product service your audience – enhance every Lyft/Uber vehicle, be offered at Moxy hotels or as part of an Airbnb stay? What subscription can you offer pet lovers or new moms? Brands were raking CES to find the right partner/technology that will enable them to deliver, ship, find, protect… and eventually establish their leadership and engagement.
Better Everything!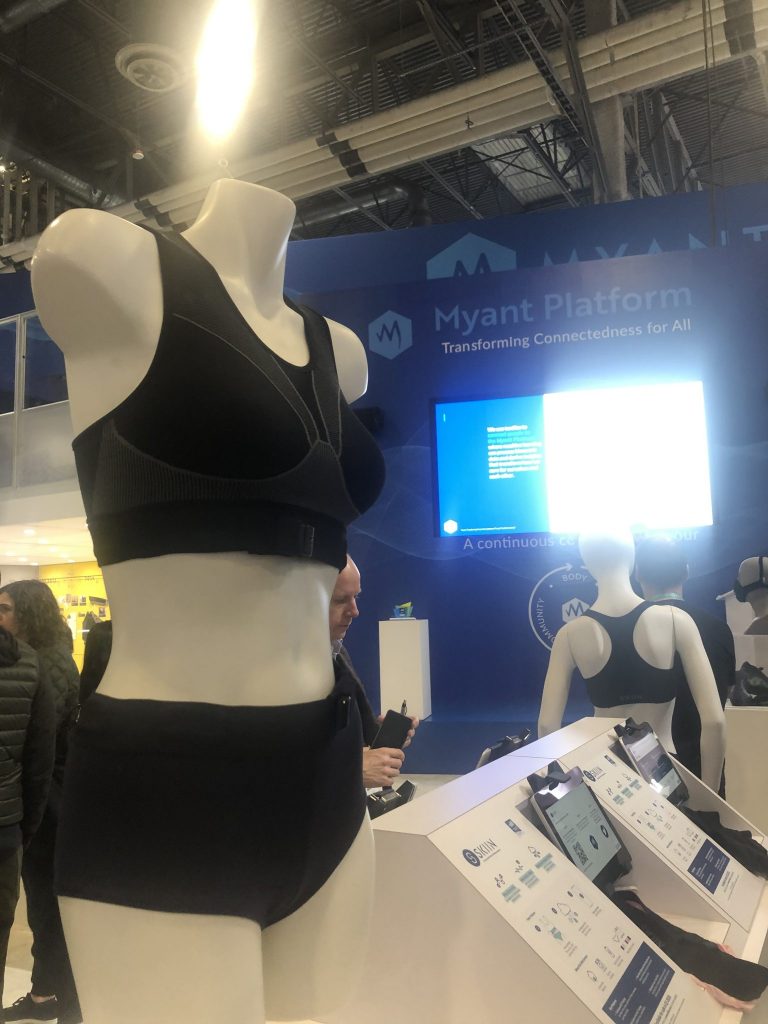 CES exhibitors introduced technologies that can help us do everything a lot better: sleep better, exercise efficiently, relax faster, diet smarter, hear better, see better, cook healthier, ski better, play effectively, be a better pet owner and so forth.
And everything will be smarter: smarter home, smarter kitchen, smarter… underwear?
From pajamas to sex toys, collecting data, analyzing and providing personalized solutions for everything from performance to safety, will be key brand differentiators. Meanwhile smartwatches are designed now to look cooler and sexier – a fashionable accessory, not a clunky medical device.
Some of the "betters" contradict each other. For example, there is privacy (which may very well make or break a brand in the future) and ambient computing. Every brand aims to protect on numerous fronts, but at the same time many solutions are also perfecting sensors and cameras, data collectability and connectivity.
Which leads to the following question: Are we using Tech to Fight Tech??? Example: providing a bike that lets kids play video games while peddling, is a tech win but doesn't solve screen addiction.
Content, Content, Content!
Replacing "Location, Location, Location," content now becomes the key to brand exposure and engagement.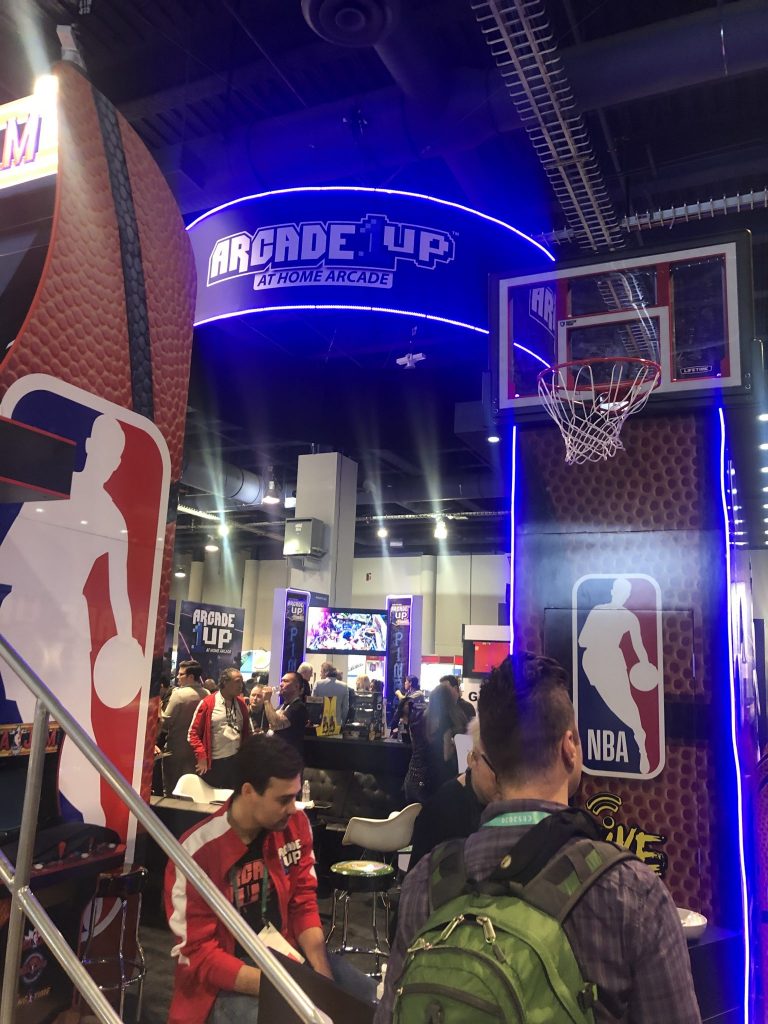 CES gave the stage to yet another streaming video provider to consider: Quibi (headed up by the powerhouse duo of Meg Whitman and Jeffrey Katzenberg), offering big stories in small doses (a little bit goes a long way with attention-span-less generations). Katzenberg promises more than 175 new original shows in the first year.
The cool factor and lingo are:
"StyleViewing" – Rotating the screen back and forth from horizontal to vertical in order to offer different perspectives of the same
Another way content is manipulated is via the AR-VR-AI mix. While still not utilized correctly by most brands, licensing executives will be impacted by these technologies when making decisions in the gaming and e-sports
Arcade One Up combined sports and gaming, showcasing retro gaming IPs as well an NBA line
Delta leveraged AI to repurpose content before, during and after travel.
Entertainment in autonomous cars will be key for the studios
Licensees are taking chances on white spaces…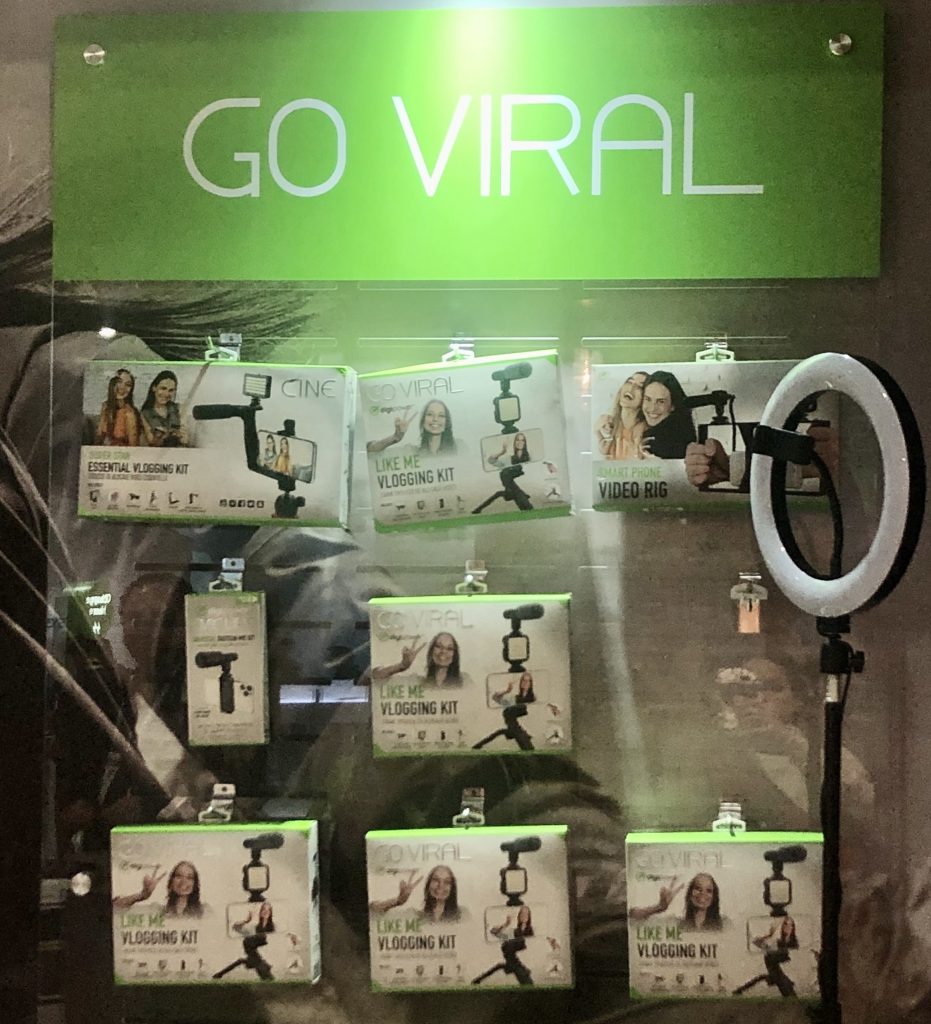 …understanding that different generations consume differently. Here are few diverse examples:
Mizco designed a "Go Viral" brand at Walmart, targeting the Vloggers, DIY podcasters, micro influencers, small businesses that want to get into the content space. They are now looking for brands to take advantage of their affordable instant-fame accessories.
WMA has taken on Pretty Vee, a diverse micro influencer.
Argento celebrated the bridal-focused brand, Plum Pretty Sugar, which offers Effortless, multi-tasking looks for weddings, travel and every day.
Southern Telecom, CJ Global, Sakar, Jetsons and many more are now showcasing electric scooters and bikes.
Sakar has invested in Elle magazine's 75th anniversary line and cutting cords, while showing true range with a rugged and durable Realtree program.
Another interesting development? Many licensees are now looking to buy a brand and manage the risk, hoping for glory.
And Finally, Tech Licensing Strategies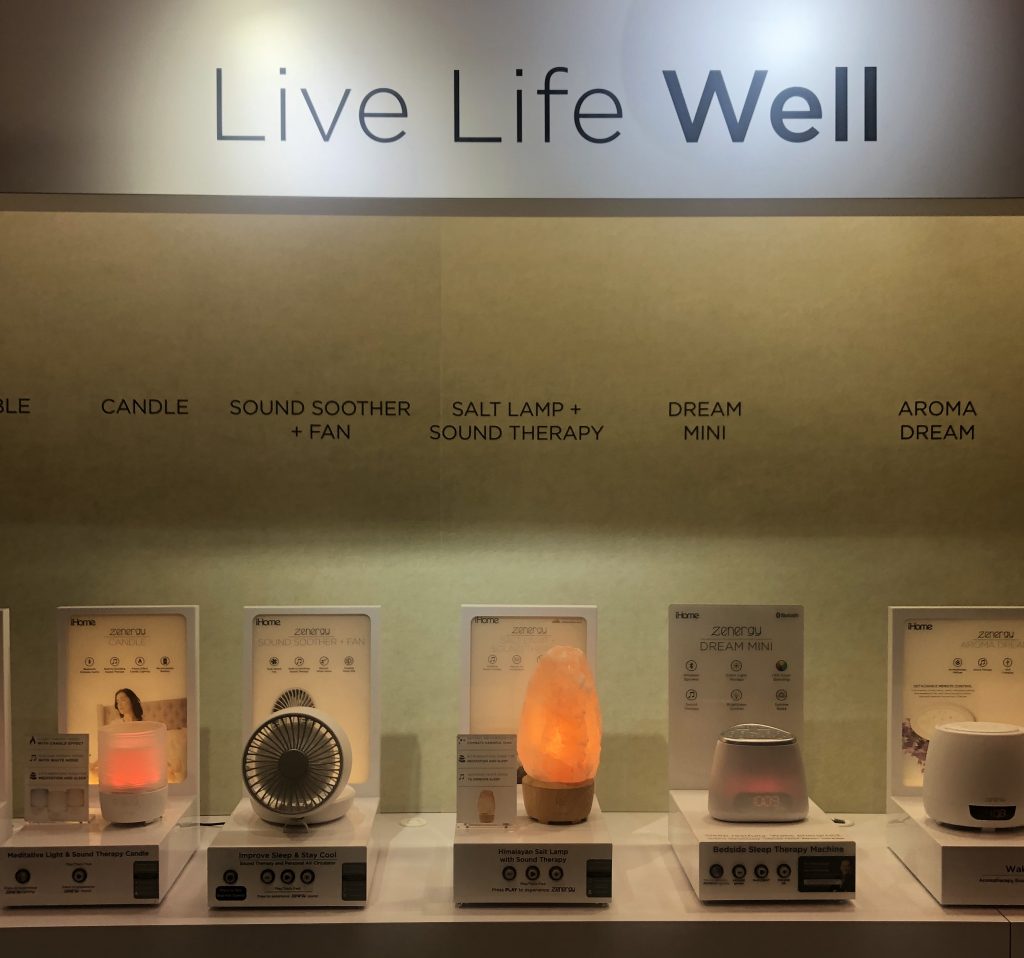 By now, the licensing growth categories have been identified, and CES exhibitors have established that technology plays an important part in each: beauty, health & wellness, food, travel and pets.
Health/Wellness, once scattered around the CES show floor, is now consolidated into an entire section in the South Hall.
Championing new sub-categories: mental health and self-care. For example, LoveCare and Satisfyer created a ton of buzz on the show floor with their sex toys workshops and giveaways #punintended
SDI's new iHome lines are hitting all the high notes with its smart mirror enforcing "Live Life Beautifully," as well as a therapeutic line of "Live Life Well" products. Both have massive potential in both B2B and B2C strategies.
Sakar launched a connected/smart fitness line at CES for the masses who want to track performance and posture but don't want to wear a smartwatch.
Korean-based Kakko impressed with a smart line of family home products, showcasing a different strategy from what you would expect a cute character-based IP to take (not a content or Hello Kitty play). Sleek smart products, such as humidifiers, scales, thermometers and alarm clocks will easily get their IP into any household.

Black + Decker Smart Collar by Wagz

Travel scored its own section with Google Translate accessories that make your journey a piece of cake; Delta's transformation strategy for flyers experience; AR and VR opportunities to experience different locations around the globe without leaving your couch, etc.

Pets get their own gadgets. Among others we saw a product that aims to keep your pets fit, dry them up in a jiffy, a robot litter box, Cat Facial Recognition, tracking systems
BodyFriend showcased Lamborghini- and Marvel-licensed state-of-the-art massage chairs that are guaranteed to make you feel like a new person (and set you back $9K so you might need a new source of income too ?).