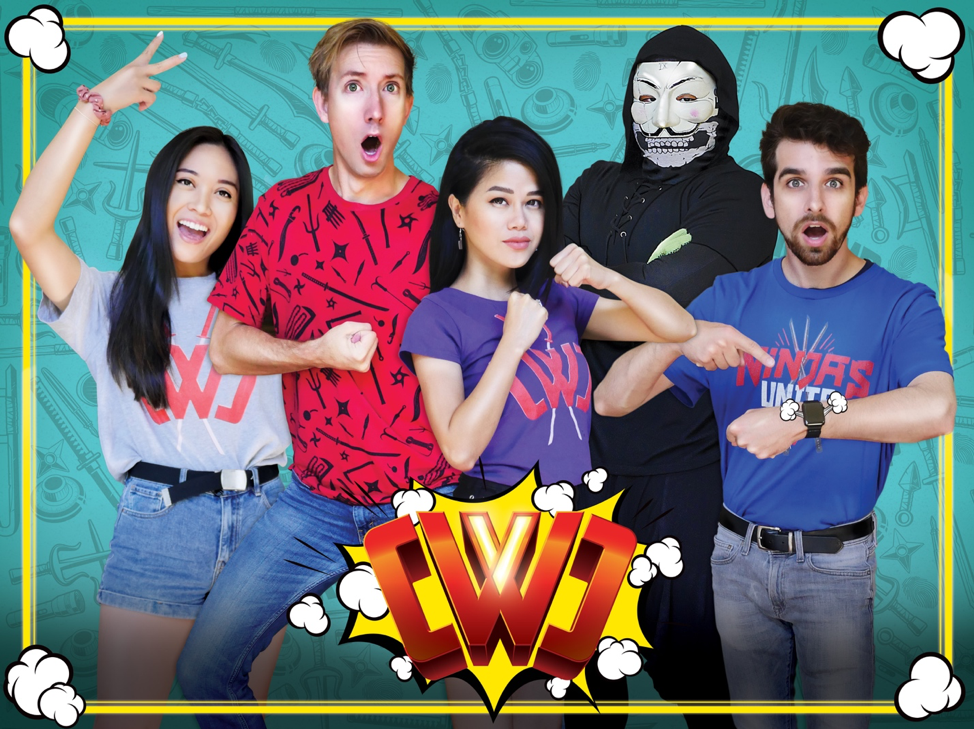 Chad Wild Clay & Vy Qwaint Team Up with Surge Licensing, Inc. to Launch Spy Ninjas™ Global Licensing Program
Leading creators Chad Wild Clay & Vy Qwaint have signed with Surge Licensing, Inc. as their exclusive global licensing agent to grow their Spy Ninjas™ brand into a global consumer products juggernaut.
Spy Ninjas™ is the #1 most viewed YouTube story-driven media franchise, with 20 million subscribers and over 300 million new views every month. Unique to YouTube, Spy Ninjas™ has a linear "StoryVerse" where a team of friends set out to save the world from the evil shadow network of hackers, Project Zorgo™, which nefariously attempt to hack the internet and stir chaos as part of its secret master plan to control the world.
"Chad and Vy's Spy Ninjas™ is the next evolution of the entertainment franchise," says Surge Licensing's SVP, Elan Freedman. "For the first time, we are seeing linear TV habits on YouTube at a major scale, where their episodes routinely generate 1 million views within the first hour of upload. Compounding this with five uploads per week and a highly toyetic brand DNA, Spy Ninjas™ is a magic recipe for success."
With elements reminiscent of Power Rangers, Mission Impossible and Carmen San Diego, Chad and Vy's Spy Ninjas™ use problem-solving skills, detective work, and martial arts all wrapped in mystery, intrigue, and suspense to capture and stimulate the imaginations of their massive youth audience. The Spy Ninjas™ episodic programming is spread over multiple YouTube channels including Chad Wild Clay, Vy Qwaint, Exposing Project Zorgo, among others, where fans check in to find different clues from the various character's channels.
"We are incredibly excited to soon be satisfying the demands of our 300 million monthly viewers (and their parents) who are flooding our inboxes with requests for toys, role-play items, and much more", says Chad Wild Clay. "Our goal is to inspire our viewers to put down the screen, play, be active, and use their imaginations, which is why it is a dream come true to be working with legendary SURGE Licensing who inspired so many years of my childhood playtime with the Teenage Mutant Ninja Turtles."
Surge is planning to launch the first wave of the licensing program through toys, publishing, apparel and promotions.
For more information please contact:
Elan Freedman