Chewits Chews Its Way Into Brand Licensing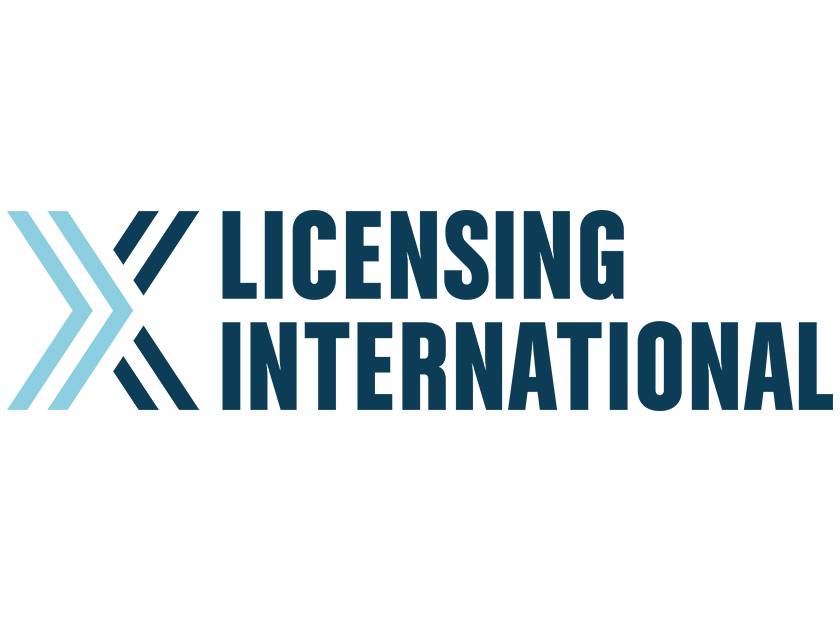 London, 4 February 2013 – Chewits, the iconic British confectionery brand owned by Leaf U.K., today announced plans to extend the brand through licensing, represented by leading global brand licensing agency, Beanstalk. 
First established in the U.K. in 1965, Chewits claimed nationwide fame when brand mascot Chewie the Chewitsaurus appeared in the legendary 'Monster Muncher' adverts aired in the 1970s. Limited edition flavours released over the years, such as Ice-Cream and Rhubarb & Custard, gained popular notoriety leading to online petitions to bring them back. Today the Chewits brand is as loved by the British nation as ever. This true heritage confectionery brand is in double-digit growth and is ranked one of the top 50 FMCG Facebook brands in the U.K., with over 300,000 Facebook fans.  
Leaf U.K. and Beanstalk plan to extend the Chewits brand into close-to-core food and non-food categories which leverage all the fun, flavour and legendary "chew factor" of Chewits.
Hollie Roberts, U.K. Consumer Marketing Manager at Leaf U.K. comments, "Having invested heavily in design and social media, the Chewits brand has been experiencing great momentum and we are confident that the time is now to make the strategic move into brand licensing. We are delighted to be doing this represented by Beanstalk, one of the top names in brand licensing, and we are looking forward to taking our brand to the next level."
Ciarán Coyle, Beanstalk's Managing Director, International, said, "Few brands can boast the heritage of a true British confectionery brand like Chewits can. An emotional connection is the number one essential ingredient for a brand when considering licensing and the Chewits brand is as relevant to consumers today as ever. We are thrilled to welcome Chewits to Beanstalk's client roster as we continue our growth in the food category."
*Source – socialbakers.com
About Chewits
Established in 1965, Chewits is a much loved chewy sweet brand. Renowned for its chewy stick packs, which are available in eight fun flavours including two daring Chewits Xtreme sour variants, Chewits produce a range of sugar confectionery products designed especially for children.
Chewits is owned by LEAF, a leading confectionary company with focus on candy, gum and pastilles. LEAF has a leading position in the Nordic countries, the Netherlands, Belgium and Italy. In total, LEAF products are sold in more than 50 countries worldwide. LEAF owns some of the strongest brands on the market, e.g. Läkerol, Jenkki, Malaco, Sportlife, Saila, Red Band, Venco, Sperlari, Mynthon and Ahlgrens Bilar, all of them with local heritage. 
In 2012 LEAF merged with Cloetta, a leading confectionery company in the Nordic countries, the Netherlands and Italy who reported pro forma net sales of 5.6 billion in 2011, a operating profit excluding items affecting comparability of SEK 582 million and approximately 2,600 employees.  For more information, visit www.cloetta.com 
About Beanstalk
Beanstalk, a global brand licensing agency and consultancy, extends brands through the strategic and creative development of licensed products. The company works with corporate brands, celebrities, entertainment properties, and other high-profile clients to leverage licensing as a strategic tool to enhance brand awareness, increase consumer touch-points, and generate revenue. Beanstalk also offers a breadth of additional licensing services including direct-to-retail program management, license acquisition for manufacturers and TransAct™ licensing program administration. The company is headquartered in New York, with offices in London, Los Angeles, Miami, and Hong Kong, and affiliates throughout the world.  For more information, please visit www.beanstalk.com. Beanstalk is a part of Diversified Agency Services, a division of Omnicom Group Inc.
About Diversified Agency Services
Diversified Agency Services (DAS), a division of Omnicom Group Inc. (NYSE:OMC) (www.omnicomgroup.com), manages Omnicom's holdings in a variety of marketing communications disciplines. DAS includes over 200 companies, which operate through a combination of networks and regional organizations, serving international and local clients through more than 700 offices in 71 countries.
About Omnicom Group Inc.
Omnicom Group Inc. (www.omnicomgroup.com) is a leading global marketing and corporate communications company. Omnicom's branded networks and numerous specialty firms provide advertising, strategic media planning and buying, digital and interactive marketing, direct and promotional marketing, public relations and other specialty communications services to over 5,000 clients in more than 100 countries.


###