Colonial Williamsburg Readies New Licensing Strategy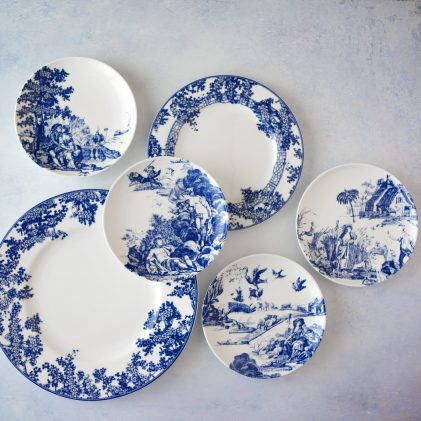 Colonial Williamsburg Foundation is launching a new outbound licensing strategy featuring a new Craft & Forge brand and "Designer in Residence" program.
The year-long Designer in Residence program launched earlier this year with interior designer Anthony Baratta, who is living in and redecorating Colonial Williamsburg's Palmer House. Baratta is mixing mix antiques and art from his personal collection with Williamsburg products and reproductions to create designs that can be used for outbound licensing, says Licensing Director Kiri Franco. Baratta's color schemes use licensee Benjamin Moore's paint.
"The next natural extension [of Baratta's designs] will be into licensing, and he will create designs that are inspired by" Williamsburg products, says Franco.  Baratta also has a deal with Williamsburg licensee Capel for rugs.
In addition to the new program, Williamsburg signed agency Jewel Branding & Licensing to represent Craft & Forge, which will be "inspired by" the work of the facility's blacksmiths, carpenters, cabinetmakers, weavers and other tradespeople, Franco said. With the new brand, Williamsburg will seek to expand in furniture and lighting, health and beauty, food beverage and other categories potentially drawing from its existing base of 40 licensees.
"This will be all about the authentic and inherent connection you feel to the tradespeople here on site," says Franco.
The programs come about two years after Williamsburg shifted retail and merchandising to facilities services operator Aramark as part of a broader restructuring.
Contact:
Colonial Williamsburg Foundation, Kiri Franco, Licensing and Brand Dir., 757-220-7240, kfranco@cwf.org