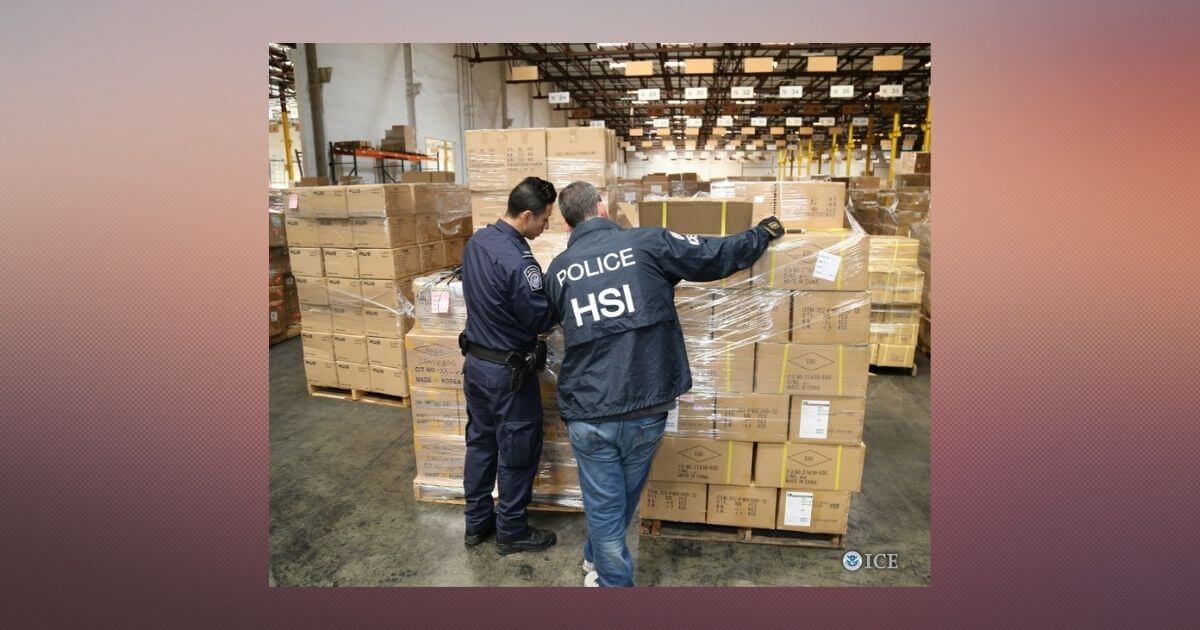 Combating Online Counterfeiting
As holiday sales ramps up, and consumers around the world look to ecommerce and social commerce for a growing part of their gift-giving, major platforms – in particular, both Facebook and Amazon — are throwing a spotlight on the measures they're taking to combat counterfeiting.
Progress from CCU
Amazon, in a release earlier this year marking the one-year anniversary of its Counterfeit Crimes Unit (CCU), said it blocked 10 billion counterfeit listings in 2020, up from six billion a year earlier, destroyed two million fake items in their fulfillment centers, where they were discovered before shipping to consumers. And it has gradually expanded its Intellectual Property Accelerator program globally.
The program started in the U.S. in 2019 and most recently launched in Singapore in offering marketplace sellers, many of whom also are brand owners, a curated list of market-based IP law firms to speed the process of securing trademarks and protecting IP.
Brand safety tools
And Facebook, which owns Instagram and in the spring joined with Gucci to sue an alleged counterfeiter for selling fake Gucci goods on Facebook and Instagram, last week updated its brand safety tools available to merchants, who can now search Instagram accounts and posts for content that infringes on their intellectual property. It also changed the label on its tools to a more directly descriptive "Brand Rights Protection" from "Commerce and Ads IP."
Counterfeit goods continue to proliferate. Amazon itself concedes that counterfeiting "remains a persistent retail-industry problem." Pirated and counterfeit products are equivalent to 2.5% of global trade ($464 billion), according to the Organization for Economic Cooperation and Development.
The rise of Instagram and TikTok, which reached one billion monthly active users globally this past summer, has only intensified the counterfeit problem.
On TikTok, consumers can get an inspiration for an outfit, but also don't have to search very far for counterfeit goods being shown off and offered for sale. As if to underscore the emergence of TikTok and Instagram as potential boosters counterfeit goods, Amazon reached a settlement last month with two social media influencers, who have a presence on both platforms,  after suing them last November for advertising, promoting, and facilitating the sale of counterfeit luxury goods in Amazon's store.
When it comes to Instagram, analytics firm Ghost Data found in 2019 that the number of Instagram accounts – many in Russia and China — offering counterfeit goods had tripled during over the previous three years.
In a widely circulated blog post last month, Amazon said it had "invested over $700 million and dedicated more than 10,000 employees to stopping fraud, counterfeit and abuse" in 2020. It had previously that its year-old CCU has made "good progress" forging ties with law enforcement in cracking down on counterfeiting. It supplied evidence on more than 250 counterfeiters, sued 64 others and "pursued" them with several brands including Yeti and Hanesbrands (Champion).
But it also concedes that "it has become increasingly clear that we have to make bold changes in how we work together across the private and public sectors to stop counterfeiters."
Among its suggestions:
Exchange information on counterfeit activity to help stop counterfeits at the border.
"Customs agencies should regularly inform fulfillment networks (like Amazon's) when the agencies identify non-compliant shipments bound for a fulfillment network, and policymakers should remove any impediments to that crucial flow of information."
Share information about blocked counterfeiters to help the industry stop more counterfeiters earlier.
"The private sector needs to lead the way in creating a scalable solution for real-time information sharing on confirmed counterfeiters, and we encourage more companies to work with us in building these partnerships in the future."
Increase resources for law enforcement to prosecute counterfeiters.
"Governments should increase the resources they provide these authorities so they can catch and prosecute counterfeiters; these resources should include funding for training and modernizing counterfeit crimes investigations and prosecution units. This is necessary to put counterfeiters out of business…"