Combining Community with Commerce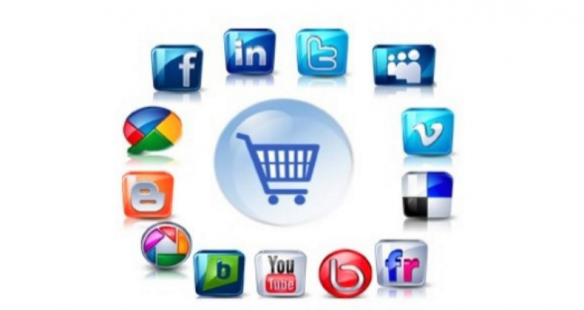 With the dramatic shift toward streaming services during the global pandemic, licensors, licensees and retailers are seeking ever-tighter bonds with consumers enticed by a broad array of content.
Those deeper connections are being forged by companies developing brand-specific web sites that let consumers immerse themselves in a property in terms of both content and consumer products. It's reflected in a growing tide of social commerce through an array of platforms. And going forward, we're looking toward a more seamless integration of content and commerce via shoppable video platforms that bring viewers closer to the long-sought goal of "I like that dress she's wearing in this scene; I'll just click here and buy it."
Delving deeper
The pandemic "has forced us as brand owners to take a deeper look into how we can succeed in the digital economy," says Disney Consumer Products' Jahan Djo during Licensing International's recent VRoundTable, "The 'New Now' E-commerce Prognosis." webinar. "What we are seeing is that content is more important than ever to our customers… and it requires a much more integrated approach."
That integrated approach includes developing "communities" of like-minded consumers who may be fans of a brand or frequent buyers of specific product categories or items, says Spin Master's Juli Boylan.
More communities
"What we are going to see more and more is bigger communities" fed into and leveraged by a variety of stakeholders, including brand owners, manufacturers and merchants, Boylan said. "It is getting together with companies that make sense for your products and forming communities collectively rather than just creating them on your own," Boylan said. The goal is to create a site where fans can "discover everything about a brand and learn about it and find products. This involves working with retailers so that not only do they have our offering, but we do as well."
Sense of exclusivity
It's also the challenge of creating a "sense of urgency and exclusivity" online in a manner similar to in-store exclusive products. Think of the limited edition strategy pursued by a company such as Ntwrk.
"Every brand is different and you really have to think about who your target audience is," Event Management owner Jeremy Goldsmith said. "There are a lot of communities and you are not going to take a cookie cutter approach."
And gaining consumer attention online will be especially critical for new brands that may not have a storied history and large fan following to fuel product sales, said Jenna Devico Buzaid of Beanstalk.
But even as so much time and effort is aimed at developing all these online technologies, it's important not to lose sight of a basic truth. "We are gaining our [data] learnings and taking them out to [brick and mortar] retail," says Boylan, "because the reality is that the majority of products are purchased at brick and mortar and we can't forget that while putting our emphasis on the online space."