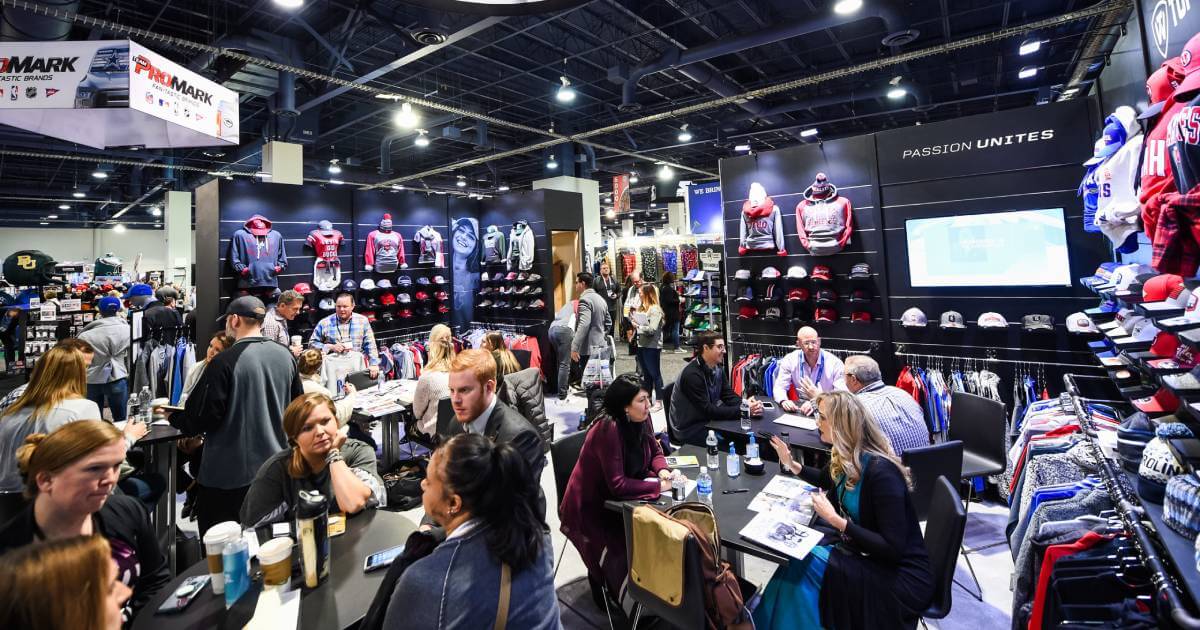 Competition for Sports Licensing is Fierce
Ahead of the annual Sports Licensing and Tailgate Show in Las Vegas this week, the fight for sports-focused licensing deals is fiercer than ever before.
Fanatics, for one, has become a major player in the sports licensing landscape by expanding from its eCommerce expertise to acquire a vast array of companies, including the likes of WinCraft, Top of the World, Mitchell & Ness, and Topps. In doing so, Fanatics has sewn up deals with major professional sports league that, in some cases, have also invested in the company.
To gain a competitive edge, other companies have worked with Amazon's Merch by Amazon print-on-demand (POD) service, sought out entertainment licensees, or specialized in less saturated categories like kitchen appliances. For example, Uncanny Brands is readying a push into the collegiate ranks this fall with tailgate items like sandwich makers and slow cookers.
It's also a matter of entering new categories like Name, Image, and Likeness (NIL) licensing, NFTs, and, in the case of Fanatics, sports betting. The sports licensing giant will open Fanatics Sportsbook on Friday at the NFL's Washington Commanders' FedEx Field in Landover, MD.
When it comes to NIL, schools are now extending a business that began with former players, many of whom went on to play professional sports, like University of Southern California (USC) outside linebacker Clay Matthews and strong safety Troy Polamalu. Since launching in 2021 following a U.S. Supreme Court decision, NIL efforts for student athletes have largely been confined to promotional deals that are less risky than brand licensing, which can be affected by the transfer portal and athletes' relatively short collegiate careers. Nevertheless, USC quarterback and Heisman Trophy winner Caleb Williams was able to license Player 2 for apparel sold thorough the university bookstore along with Blue 84's co-branded Heisman gear.
"A lot of it is education to let these kids know the [expectations] of merchandise and social media promotions because those are two different conversations," a collegiate licensing executive said. "In terms of merchandise, I don't think there is much of one yet and anyone who thinks they are going to become a millionaire selling NIL t-shirts needs to understand a little bit more about the industry. The lift for a star player in the [NCAA] College Football Playoffs in earned royalties for merchandise would be a fraction of what could be earned for a social media post or a paid appearance."
For NFTs, the road forward is less clear given that their value has crashed during the past year and because the energy consumption required to produce NFTs has run into conflict with the sustainability goals of many companies and colleges.
While Dapper Labs grabbed early headlines with deals for the National Basketball Association's NBA Top Shot, the pace of licensing connected to NFTs has slowed. Fanatics, for one, sold its 60% stake in NFT developer Candy Digital to Galaxy Digital earlier this month, 18 months after acquiring it.
"The NFT space has waned over the past 18 months, and I don't know that it will ever be as strong as people thought," a pro sports licensing executive said.
However, a sports league licensing executive said the "category of digital sports collectibles will be an area that will continue to grow because teams are starting to figure out how to tie actual value to NFTs in that people are finding that it is a fairly effective marketing tool."