Concept One Buys Danielle Nicole Handbag Brand, Adds Nintendo License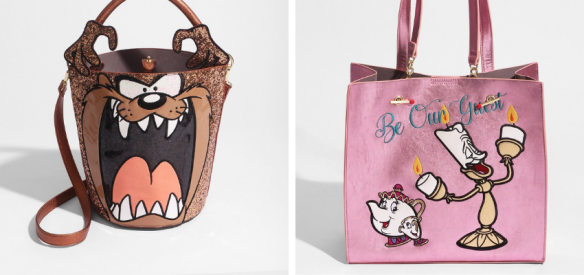 Concept One Accessories has acquired the Danielle Nicole leather handbag and accessories brand from Artisan House, adding Nintendo to its roster of licenses and expanding its presence in fashion. Terms of the deals weren't disclosed.
The Danielle Nicole brand will operate as a separate division within Concept One and will be headed by Danielle DiFerdinando, who founded the label before selling it to Fab Starpoint spin-off Artisan House in 2010.
The acquisition gives Concept One a fashion label in the namesake Danielle Nicole brand, which is featured on handbags and backpacks priced $128-$168 as well as more than 20 licensed SKUs featuring the Harry Potter, Disney, Looney Tunes and Game of Thrones brands. The Disney license is Danielle Nicole's most extensive with nine SKUs ranging from a Cinderella passport wallet ($42) to a Peter Pan travel bag ($138). A Lion King line is due later this year.
Danielle Nicole's Nintendo products will be available later this year along with collaborations with celebrity stylist Rachel Zoe and Carnival Cruise Lines.
In making the purchase, Concept adds to its stable of owned brands, which include the Ful backpack label it bought from Sequential Brands Group last year. Concept has licenses across more than 60 corporate, entertainment and fashion brands, the latter including Sean Jean and Aeropostale.
Concept One also will seek to expand distribution for the Danielle Nicole brand, which is sold through Home Shopping Network, Box Lunch, Disney stores and QVC.
Contact:
Concept One Accessories, Sam Hafif, CEO, 212-868-2590, sam@concept1.com