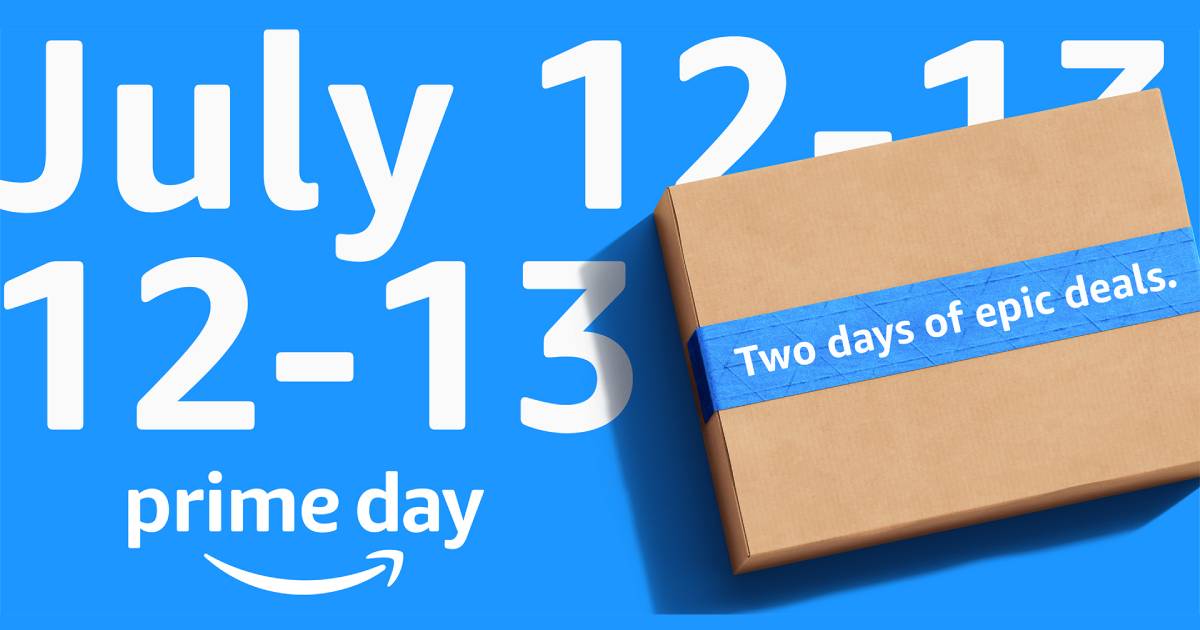 Consumers Conflicted as Prime Day Approaches
With excess inventory and price discounts to match, Amazon's Prime Day sales event this week (July 12-13), could be a bellwether for the back-to-school and holiday selling seasons.
Unlike previous years, there will be two Prime Days (the other is slated for October) in 2022, giving suppliers and Amazon itself the opportunity to clear excess inventory that's been building since January. And, with Amazon typically requiring Prime Day suppliers to offer discounts starting at 25%, it also will be a question of whether consumer demand—perhaps dampened by rising retail prices—will be robust enough for vendors to support the cost of participating at a time when prices have increased throughout the supply chain.
In June, 29.7% of 273 consumers polled by Coresight Research reported they plan to purchase apparel, footwear, and accessories during the Prime Day sales event, just edging out electronics (29.3%). Last year, when Prime Day was in June, research firm Numerator's survey of 30,000 orders showed electronics (28%), household essentials (27%), and apparel and footwear (27%) to be the top sellers.
Many companies view Prime Day as a marketing opportunity to burnish their brand rather than a major sales generator. That's largely due to the discounts required. But with a sharp rise in costs from the factory floor to retail store that's yielded increases in wholesale and retail prices, gross margins, if any, will likely suffer.
At the same time, consumers appear conflicted. About 42% of those surveyed said they will browse during Prime Day, but haven't decided whether to make a purchase. But 48.8% of those polled also said they will seek out promotional events like Prime Day, according to Coresight. Target [Deal Days] and Best Buy [Black Friday in July] will have rival promotions this week. And Urban Outfitters' Anthropologie chain is promoting 25% discounts. Walmart, however, isn't offering any sales programs this week after having "rolled back" prices across many categories in May and June. There's also a question of whether Prime Day will cut into Nordstrom's Anniversary Sale (July 15-31).
"There is going to have to be merchandise consumers are in the mood for buying" given that many household budgets are tight, said Stephanie Wissink, a managing director at Jeffries. "But there is definitely excess inventory to get out of the system."
Some suppliers are steering clear of Prime Day in an effort to maintain minimum advertised prices (MIP). For example, Uncanny Brands next week will promote licensed plush tied to the Thor: Love and Thunder film through Amazon's "treasure truck" online store rather than Prime Day, Uncanny Brands president Matthew Hoffman said. And Funko is launching new Spider-Man figures though treasure truck, including a 4.53-inch bobblehead.
"I don't have enough inventory in Amazon now to support it [Prime Day] anyway," Hoffman said. "If they are going to drive traffic with deals, maybe people are going to buy our products. But we have generally seen a lift in sales on that day without promotions."
Some toy licensees opted out of Prime Day this year due partly to the costs involved. But Amazon, like many other retailers, also cut purchase orders and is relying more on "just-in-time" deliveries. One licensee, which has sold Ryan's World-licensed products through Prime Day in the past, didn't see strong enough sales to justify the cost this year and instead is shifting to paid search that places advertised items at the top of a landing page.
"We are doing the paid search pretty much every day and by increasing our budget at certain times of the year, we have been more successful," a licensing executive said. "Taking charge of our own destiny with paid search makes more sense on Amazon. It's always been a question of how we plan for Prime Day and right now I don't have any purchase orders [from Amazon], so how can I support Prime Day with the cost involved?"