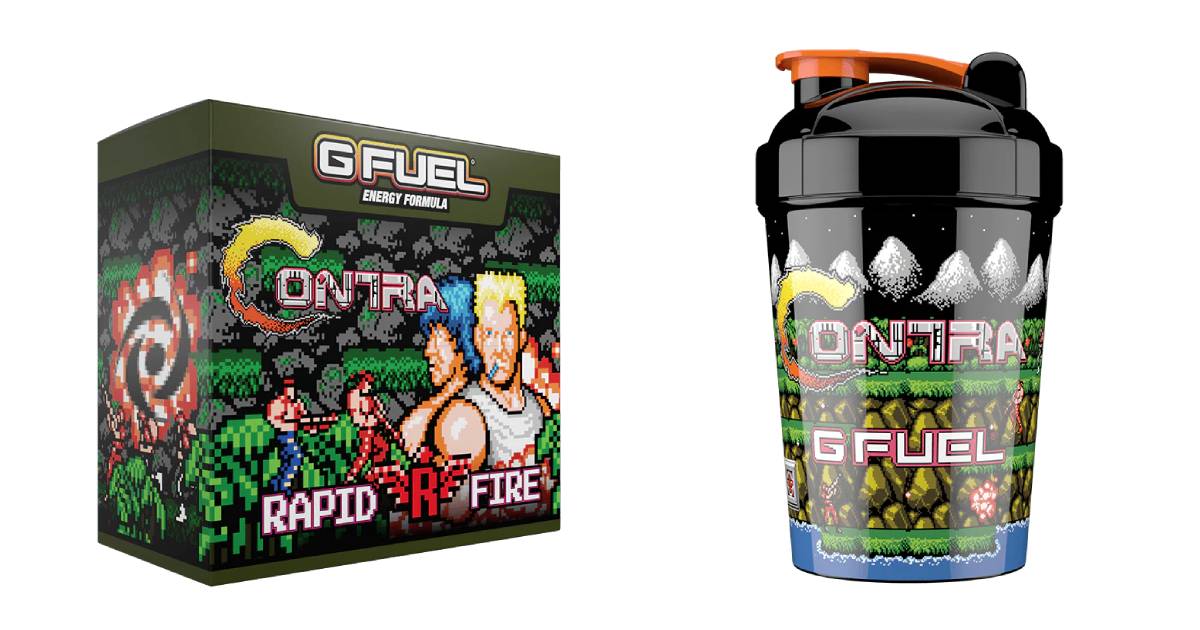 CONTRA Fires Up New Wave of Collectible Merch Celebrating its 35th Anniversary
NEW YORK, NY –Konami Cross Media NY, Inc. announces plans to launch a new line of merchandise for the 35th anniversary celebration of CONTRA that will invoke fond memories and lasting keepsakes for the franchise's fan base and new generation of gaming enthusiasts.  
The announcement was made today by Jennifer Coleman, Vice President of Licensing and Marketing, Konami Cross Media, NY.   
Consumer product agreements have been signed including: UDON Entertainment, the publisher of original and translated art books, graphic novels and manga; G FUEL, the performance energy drink company; and APMEX, a commemorative coin company – all developing new products in an on-going effort to celebrate CONTRA'S special anniversary.  
"We are pleased to offer a series of anniversary-related products that commemorates CONTRA as one of the most iconic run and gun games ever developed," said Coleman.  "UDON, G FUEL and APMEX will bring to market a selection of must-have, official licensed merchandise to honor the staying power of this classic franchise, which has found a new audience and a new generation of players." 
To keep energy levels flowing, G FUEL will introduce a new CONTRA-inspired flavor that will help players stay fueled up and ready to compete at their highest level.  G FUEL'S Rapid Fire Collector's Box is a delightfully sweet mandarin orange tasting beverage, packaged by an epic full-art Collector's Box which shows commando heroes Bill and Lance fighting off hordes of alien enemy combatants from the franchise's 8-bit debut. Each Collector's Box comes with the new G FUEL Rapid Fire 40-Serving Tub and an exclusive 16oz Shaker Cup wrapped in a CONTRA action scene.  
Meanwhile, UDON is developing an artbook celebrating the CONTRA universe across the years and the games many titles with a targeted launch of first quarter 2024.   
APMEX has also come on board to create a commemorative coin collection that will be available starting in the fourth quarter of this year.  
CONTRA is widely regarded as one of the most enduring and popular gaming titles of all time. Debuting in 1987, Contra became globally renowned for its high-octane side-scrolling action and trailblazing co-op gameplay.  The game features two elite commandos, Bill Rizer and Lance Bean, who battle aliens trying to save mankind.  
About Konami Cross Media NY, Inc. 
Konami Cross Media NY, Inc. is a member of KONAMI Group and specializes in multiplatform brand management and production. Konami Cross Media NY takes a 360-degree approach in managing the rights to globally iconic IPs such as: Yu-Gi-Oh!, BOMBERMAN, CONTRA and Frogger. 
MEDIA CONTACT: 
Jeff Pryor/Priority PR 
Email:  jeff@prioritypr.net