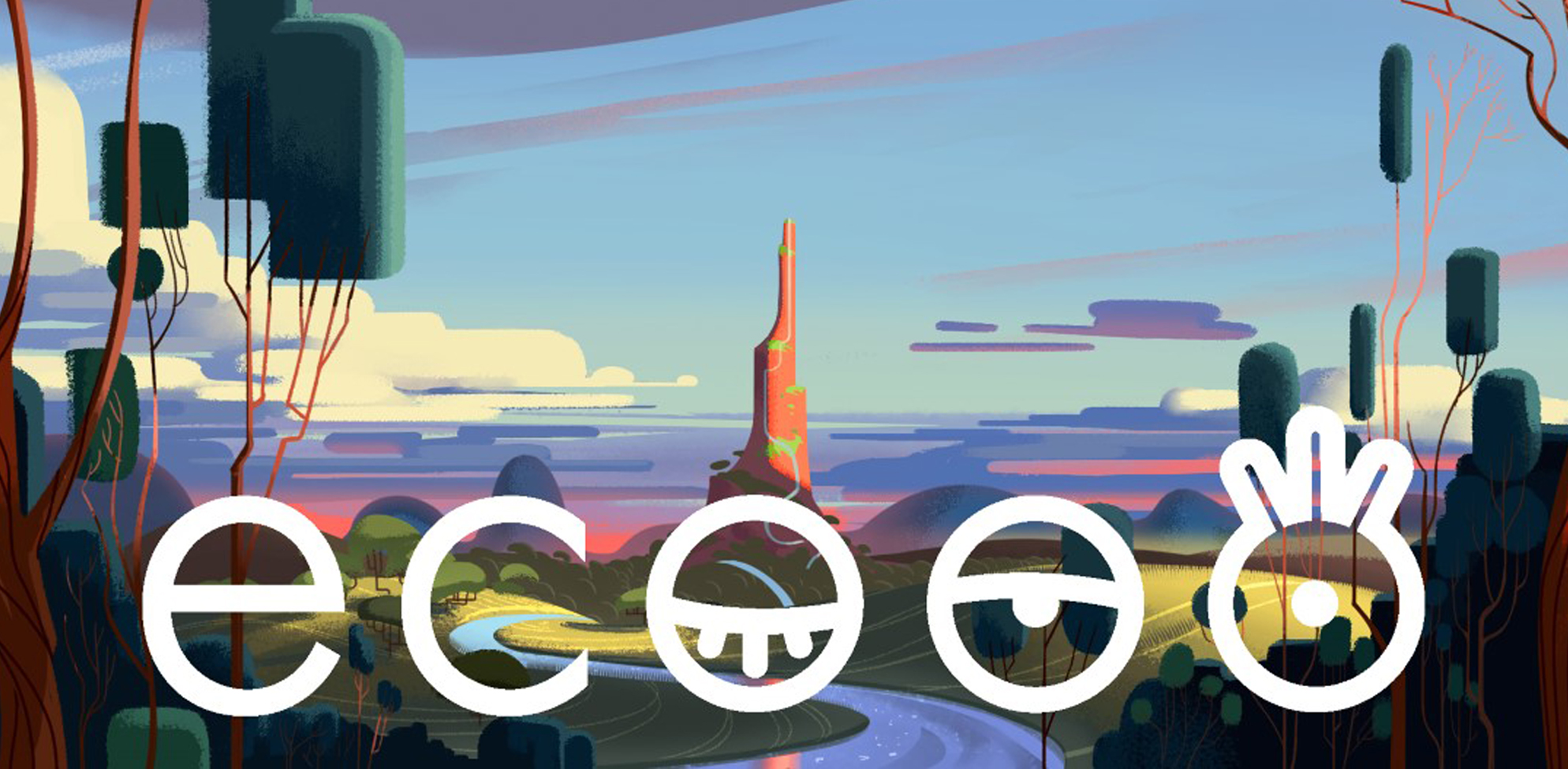 Dandelooo and Ooolala Go Ambitious to Build Sustainable Low Carbon Productions
Paris, 8th February 2023:  Dandelooo's partner studio Ooolala, today published on its website the company's complete carbon footprint for the year 2022: click here
Launched in 2018, Ooolala was designed from its inception to develop a sustainable approach to guarantee a very low footprint for any producer willing to reduce its impact on the planet.
"It has always been of high importance for my partner Emmanuèle Petry and I as animation producers to bring to the market productions that are respectful of the environment. When building our studio we thought it was a unique opportunity to do so. These figures are a major achievement as they confirm how virtuous the studio already is.  To give a comparison all our facilities and equipment represent less than the emissions of a US citizen in a year", says Jean Baptiste Wery CEO.
Beyond these results, Ooolala will be able to monitor and adapt its carbon consumption based on experience and measured in real time thanks to its new internally developed technology "ecooo"  (with the support of France 2030 and the CNC's technical industry funding).
"We wanted to be able to understand how our choices and actions are actually impacting and to be able to make choices based on that knowledge. "ecooo" opens up an immense field of exploration that we are just starting to explore", added Jean Baptiste Wery.
These investments will enable Ooolala to increase capacity to 100/200 artists in single or multi-site without deteriorating performance.
Ooolala's carbon footprint can also be explained by the studio's 2D specialization.  "2D animation is a real asset to help the industry reduce its impact .  It uses very little energy compared to 3D and VFX which are very demanding in terms of rendering power and cooling systems", added Jean Baptiste Wery.
The carbon footprint measure was conducted by the engineering and consulting firm Workflowers, which supports industry companies in their environmental strategy.
"The positive results show the seriousness of Ooolala's approach in implementing good environmental practices for the animation sector", said Cédric Lejeune, CEO of Workflowers.  "The care taken, in particular, with the management of hot/cold air flows in the machine room and the choice of workstation configurations has made it possible to considerably reduce the emissions associated with the infrastructure.  The real-time measurement strategy makes it possible to detect malfunctions and directly evaluate corrective measures".
"Ooolala and Dandelooo plan to continue their efforts in the coming years as there are still many areas to explore.  With 51 tons of CO2 in 2022, we believe we can still improve our footprint by 30% by additional actions and including employees in the process to find solutions together.  The association La Cartouch'verte, of which we are a member, is also taking a very virtuous approach by sharing actions with all the studios at the Cartoucherie and we are also working with Valence Romans Agglo, which owns the building, to improve its performance. An energy audit is already underway", added Jean Baptiste Wery.
For 2023, the following actions are being explored:
About Ooolala
Founded in 2018 on the historic site of La Cartoucherie (Valence, France), the studio Ooolala specializes in animation.
From harmony to tv paint, from watercolor to digital painting, and from ambitious series to intimate projects, we are open to innovative projects and new approaches. With a capacity of up to 100 artists on site and the possibility of multi-site integration, we match the technical and artistic aspects to best serve the film and its purpose.
About Dandelooo
Dandelooo is a French award-winning creative company based in Paris dedicated to the development, production, and distribution of original and ambitious animated programs.
Dandelooo has commenced production on the ambitious The Upside Down River (8 x 26′), a serialized series for kids based on the cult novel by Jean Claude Mourlevat. The company's key productions include the hybrid pre-school series The Treehouse Stories (three seasons on air, the 4th season now complete and airing on Canal+ and two theatrical films), which won an International Emmy Kids Award in 2017, Stinky Dog (52 x 11′) for France Televisions and TV3 Catalunya, the wonderful TV Special Mum is pouring rain (winner of a Jury Award for a TV Special at Annecy 2021) for Canal+, the pre-school series Billy the Cowboy Hamster (52 x 11′), Chico Chica Boumba commissioned by M6 and the animated feature film Houdini. Introduced at Cartoon Forum 2022, A Day with the Dogs is now in development and financing stage. Dandelooo is also developing loguis, an original project to initiate yoga for pre-schoolers.
On the international sales front, Dandelooo is very proud to distribute a selection of the best TV Specials such as Shooom's Odyssey(Annecy Cristal 2020 as best TV Special), the deeply meaningful Dounia and the 2D animation Margot and The Robot.
Dandelooo has its own studio, Ooolala, in la Cartoucherie (Valence, France) and sales offices in Barcelona and Milan.
About Workflowers
Workflowers is a media engineering agency specialized in supporting media companies in their digital and technological transition towards more environmentally sustainable business models.
Workflowers addresses companies from the whole value chain of the media sectors by offering services and tools to build the carbon and energy optimization strategy and the implementation of this strategy, thanks to a specific approach focused on business processes.  Their clients include Technicolor, Deluxe, Newen, Canal Plus, Supamonks…
Workflowers also participates in international industry technical workgroups (DPP, EBU, SMPTE) on various topics including sustainability, cloud infrastructures and semantic technologies.